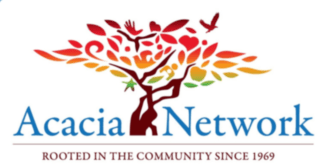 Job title: Employment Specialist (Bronx)

Company: Acacia Network

Job description: Job Description
Job ID#:
3615
Job Category:
PROS
Position Type:
Full Time
Details:
The Employment Specialist works with clients to develop realistic, individualized career goals which accurately reflect the client's professional skills and interests. The Employment Specialist will identify employment opportunities available for clients within the community. He/she will spend time in the field visiting prospective employers and developing employer relationships. He/She will also research and identify interview opportunities for individual clients. The salary for this is $35,000k $40,000 per year.
KEY ESSENTIAL FUNCTIONS:

Provide individual and group services to adults aimed at assisting them in achieving their educational and career goals
Maintaining collaborative and compliant documentation that meets DHS and organizational expectations
Build working relationships with business, community based organizations and agencies to learn of new job openings for clients
Develop and maintain a wide range of community based resources to provide training, education, and employment opportunities
Conduct initial assessments of educational and vocational needs to develop a preliminary plan of service in the area of vocational and educational goals
Evaluate individuals' abilities, interests, and goals using tests, records, interviews, and professional sources
Maintain a rotating case load of job seeking clients, provide individual counseling, and job readiness workshops
Ensure all HRA, SSI, and other requirements regarding employability and work readiness are met.
Complete all paperwork requirements and statistical reporting to ensure program compliance with applicable intergovernmental oversight agencies
Collaborate with the Retention Specialist to ensure clients are supported after job placements
Maintain accurate and complete records as required
Attend professional meetings, educational conferences, and workshops, in order to maintain and improve professional competence
REQUIREMENTS:

* Two (2) years of relevant experience in a job placement and workforce readiness
* Associates Degree required
must be fully vaccinated against covid-19
* Associates/Bachelor's Degree in Human Services or related field preferred
* Ability to use business acumen to exercise good judgment and decision-making
* Ability to deal with sensitive issues with diplomacy and discretion
Acacia Network is an equal opportunity employer*
Job Requirements

Expected salary: $40000 per year

Location: The Bronx, NY

Job date: Thu, 31 Aug 2023 03:04:35 GMT

Apply for the job now!