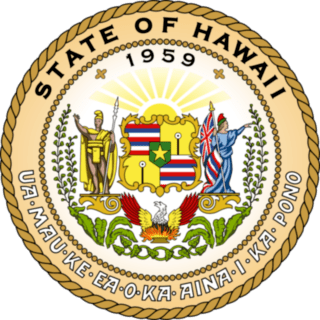 Job title: EMPLOYMENT SERVICE SPECIALIST III – TEMPORARY – WAILUKU / KAHULUI, MAUI

Company: State of Hawaii

Job description: Recruitment Information
Recruitment Number 22-0801
The immediate vacancies are temporary full-time positions with the Department of Labor & Industrial Relations, Workforce Development Division.
THIS JOB POSTING WILL REMAIN OPEN UNTIL 30 APPLICATIONS ARE RECEIVED. PLEASE APPLY IMMEDIATELY AS THIS RECRUITMENT MAY CLOSE AT ANY TIME.
Salary: $4,690 to $5,713 per month (SR-20, Step D to I)
Note: Hiring rates will be based on availability of funds, the applicant's qualifications, and other relevant factors.
Note: Employees appointed to temporary positions may also gain membership in the civil service upon satisfactory completion of an initial probation period of at least six months. Once you become a member of the civil service, you become eligible to apply for promotion and transfer opportunities to permanent as well as other temporary positions. You may also enjoy other rights and benefits afforded to an employee in a permanent position with the exception of return rights and placement rights associated with a reduction-in-force.
Duties Summary
The Employment Service Specialist III represents the full journey-worker level in the series. The position provides employment services for a full range of clients involving job placement, job development, employer relations and vocational counseling and guidance; or develops and negotiates on-the-job training contracts for clients; or provides special employer representative activities and fact-finding required for alien employment certification; and performs other related duties as assigned. At this level, work is planned and performed independently with recourse to the supervisor for advice and guidance only on unusual difficulties or where the matter relates to the interpretation and application of new policies, rules or regulations.
Minimum Qualification Requirements
To qualify, applicants must meet all of the following requirements:
Basic Education: A bachelor's degree from a regionall accredited four-year college or university.
Specialized Experience: One and one-half (1-1/2) years of progressively responsible professional work experience in one or a combination of the following (Type A or Type B):
Type A: Progressively responsible full-time professional experience in the field of employment service, personnel administration or related fields which involved one or more of the following duties and responsibilities: * Obtaining applications for employment and assessing applicants' qualifications in terms of skills, knowledge, suitability for employment or employment training;
Determining job content and requirements;
Developing methods and techniques for the improvement of personnel or employment programs; and
Referring applicants to suitable jobs.
This experience must have provided applicants with knowledge of various kinds of occupations and occupational requirements, employment interviewing or counseling, or personnel management principles, practices, and techniques.
Examples of qualifying experience are work as an employment interviewer, employment counselor or personnel specialist in a public or private employment agency, vocational counseling or guidance work, or other pertinent personnel management work.
Type B: Progressively responsible professional experience in the field of social work or related fields which involved assisting youths or adults with personal, social and emotional problems toward their resolution.
This experience must have involved counseling or guidance in situations where youths or adults had moderately difficult to difficult problems of grasping or understanding the nature of their problems, choosing between various courses of action possible, adjusting to environmental conditions and/or acquiring or sustaining proper motivation.
Examples of qualifying experience are work as a social caseworker or group worker in a public or private agency, parole-probation counselor, student counselor, or religious counselor.
Non-Qualifying Experience: Work experience which is not primarily concerned with employment interviewing, counseling, or guidance, or personnel work is not qualifying for these positions. For example, most work experience as an office manager or in a supervisory or managerial position includes responsibility for personnel functions. However, if the paramount responsibility of the position is not concerned with employment services or personnel recruitment and placement work, or counseling or guidance, such experience is not considered qualifying.
For the Employment Service Specialist III, applicants must have had one (1) year of Specialized Experience comparable to the next lower level in the State service. The Employment Service Specialist II performs a variety of employment service functions ranging from the simple to moderately complex which do not require the services of a fully trained journey-worker specialist; and performs other related duties as assigned.
Substitutions Allowed: Relevant substitutions as described in the complete Minimum Qualification Requirements may apply.
The information provided above represents a summary of the complete Minimum Qualification Requirements. To view the Requirements in their entirety, please .
03758:052112:13:AK
Other Information
The State of Hawai'i complies with federal and state disability laws and makes reasonable accommodations for applicants and employees with disabilities. If you require reasonable accommodations in completing an application, any pre-employment testing, or otherwise participating in the selection process, please call 808-587-0936 for assistance.
PUBLIC SERVICE LOAN FORGIVENESS (PSLF) PROGRAM

The PSLF Program is a federal program that is intended to encourage individuals to work in public service by forgiving the balance of their federal student loans. To qualify, the individual must have made 120 qualifying payments while employed by a qualifying employer. For more information, please click:
ELECTRONIC NOTIFICATION TO APPLICANTS

The Department of Human Resources Development (HRD) will use electronic mail (email) to notify applicants of important information relating to the status and processing of their applications as part of our ongoing efforts to increase operational efficiency, promote the conservation of green resources, and minimize delays and costs.
Please ensure that the email address and contact information you provide is current, secure, and readily accessible to you. We will not be responsible in any way if you do not receive our emails or fail to check your email-box in a timely manner.
In addition, please be aware that you may no longer receive notification about applications submitted if you choose to disable the Job Application Emails feature in your Account Settings.
TESTING INFORMATION

The examination for this recruitment will be conducted on an unassembled basis where the examination score is based on an evaluation and rating of your education and experience. It is therefore important that your employment application provide a clear and detailed description of the duties and responsibilities of each position you held.
In-person interviews and/or further testing in Hawaii may be required at the discretion of the hiring agency. If in-person interviews and/or further testing is a requirement, applicants who meet the minimum qualification requirements and are referred to the vacancy must be available to participate in person and at their own expense in this required phase of the selection process.
Applicants are encouraged to submit their applications as soon as possible. In addition to employment availability and score, the referral of qualified applicants may be based upon other factors including date of receipt of application.
for further information about Equal Employment Opportunity, the Merit Civil Service System, Citizenship and other requirements, Reasonable Accommodation, Veterans Preference, Examination Requirements, and the State Recruiting Office's Levels of Review.

Expected salary: $4690 – 5713 per month

Location: Hawaii

Job date: Thu, 31 Aug 2023 07:48:38 GMT

Apply for the job now!