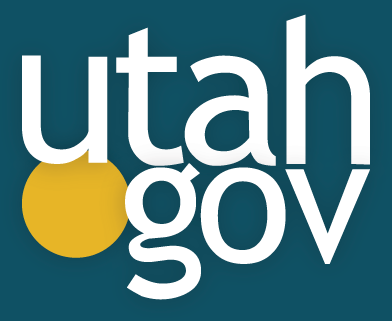 Job title: Pre-Employment Transition Service Instructor – Price

Company: State of Utah

Job description: Job Description
The Department of Workforce Services (DWS) is seeking a motivated and skilled individual to join the Utah State Office of Rehabilitation (USOR) for the position of Pre-Employment Transition Service (Pre-ETS) Instructor. The individual in this position will work in collaboration with Vocational Rehabilitation (VR) staff and Local Education Agencies (LEA) to provide training and guidance to students with disabilities (ages 14 through 21) in the areas of job exploration counseling, work based learning experiences, transition or post-secondary educational programs, workplace readiness, social skills support, independent living skills and self-advocacy training.
Principle Duties

The Pre-ETS Instructor will preform the following tasks:
Provide workshops and trainings to students in an individual and classroom setting.
Assist VR Counselors and LEAs in coordinating opportunities for students to receive and participate in work-based learning and internships.
Identify students who need individualized, ongoing support and refer to vocational rehabilitation.
Educate and provide students with information on post-secondary training opportunities.
Conduct outreach activities for school personnel, students with disabilities, family members, institutions of higher education and business partners.
Coordinate and collaborate with other state agencies, community partners and business partners.
Assist with the development and coordination of career fairs, mentoring events and job shadowing activities at local businesses.
Collect, track and report information on students served into a database management system.
The Ideal Candidate

The model applicant for this position is someone who has:
An Associates degree or higher in Human Services, counseling, special education or related field is preferred but not required.
Experience working with students with disabilities.
Experience providing training in a classroom or group setting.
Experience developing and maintaining relationships with internal and external partners.
Why You Should Join Our Team

This is an opportunity to make a difference. Along with the satisfaction of helping individuals with disabilities you will receive great health and retirement benefits. to view a summary of the benefits we offer. We also provide generous paid time off so you can spend more time with your family and have a positive work life balance.
The Agency
The mission of Workforce Services is to strengthen Utah's communities by connecting the workforce to new opportunities and providing services to individuals and families in need. Today, more than 2,200 Workforce Services employees assist individuals in preparing for and finding jobs, meeting workforce needs of Utah businesses, administering temporary assistance, and providing economic data and analysis. Through a collaborative approach, the department has served millions of Utahns and has become a leader on several statewide initiatives. These include intergenerational poverty, homelessness, affordable housing, supporting refugees, helping rural communities, serving veterans and individuals with disabilities, and getting Utahns trained and back to work. To learn more about Workforce Services, .
Benefits:

The State of Utah offers eligible employees a variety of benefits including medical, dental, life and disability insurance, as well as a comprehensive leave program. Please click the following link for a detailed information page: . To access a Total Compensation Calculator in Excel format click .
FMLA General Notice:

(right click + open link in new tab)

(clic derecho + abrir en una pestaña nueva?)

Expected salary: $19 per hour

Location: Carbon County, UT

Job date: Fri, 01 Sep 2023 04:59:41 GMT

Apply for the job now!