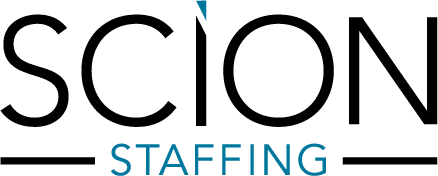 Job title: Employment Specialist

Company: Scion Staffing

Job description: has been engaged to conduct a search for a passionate Employment Specialist on behalf of our client, an established, mission-driven nonprofit organization dedicated to providing employment support and training to underserved populations! This is a wonderful, on-site, direct-hire opportunity working 28 hours a week based in Grand Junction, CO!
The Employment Specialist is responsible for curating and developing partnerships with employees providing the job skills necessary to obtain and sustain a meaningful career. If you enjoy mentoring, being a part of a positive work culture, and helping individuals achieve their career goals, this is the opportunity for you!
Perks:
Direct Hire, 28 hours a week, opportunity!
Competitive hourly rate of $25!
On-site flexible work environment with occasional travel (mileage reimbursement available)!
Opportunity to work for an impactful nonprofit with an incredible mission!
Responsibilities:
Recruit, orient, train, and assess program participants to prepare them for a meaningful career in the workforce.
Prepare payroll and additional payroll duties.
Conduct quarterly meetings with participants to provide ongoing job training while referring the participants to careers fairs and other events in the community.
Monitor participant progress, updating files and drafting reports as needed.
Generate lasting partnerships with employers and community organizations to create opportunities for program participants.
Negotiate contracts with host agencies for subsidized and unsubsidized employment opportunities.
Facilitate annual meetings with host agencies to discuss program changes and program improvements.
Prepare and submit quarterly Title V reports for accurate grant reporting.
Determining grant requirements and make decisions based on available funding.
Network with media representatives, government entities, and community organizations to lift the mission and increase awareness.
Ability to travel 1 day a week.
Requirements:
Experience in case management, program recruitment social services, counseling, career planning, community agencies, or other related fields.
Valid Driver's License and Automobile Liability Insurance is required.
Understanding of the employment and income needs of older adults in underserved communities with respect to the Older Americans Act as well as the Workforce Innovation and Opportunity Act
Working knowledge of Senior Community Service Employment Program (SCSEP), Title V, and other grant requirements.
Direct experience providing employment coaching to underserved communities.
Ability to evaluate program metrics and suggest improvements.
Passion for generating and maintaining diverse professional networks of community organizations, companies, government entities, etc.
Polished written and verbal communication skills, Spanish proficiency is preferred.
Technical proficiency in Microsoft Office 365 and SPARQ reporting software.
Success in meeting hard deadlines while contributing to a collaborative team environment.
Compensation:

In addition to joining an organization where community impact is at the forefront of all that they do, this exciting direct-hire opportunity offers a competitive hourly salary $25 per hour, cell phone plan, and travel reimbursements!
How to apply:

For immediate consideration, please apply today!
About our firm:

is an award-winning national nonprofit recruitment and staffing specialist for nonprofit organizations, foundations, associations, and educational institutions! Since 2006, we have had the pleasure of successfully placing thousands of talented professionals supporting incredible missions and programs. Through our innovative team building and recruiting solutions, we bridge the gap in executive leadership searches, direct hire nonprofit recruiting, interim leadership placement and temporary professional staffing.
We are proud to be part of the Forbes lists of the Best Recruitment Firms in America and the Best Executive Search Firms in America. Additionally, Scion has been recognized as a ClearlyRated Best of Staffing firm as well as a top recruitment firm by The Business Times for over ten years running! More information about us can be found at .
Scion Nonprofit, a division of Scion Staffing, Inc. is an equal opportunity employer and service provider and does not discriminate on the basis of race, religion, gender, gender identity, national origin, citizenship status, sexual orientation, disability, political affiliation or belief, or any other protected class. We are committed to the principles of Equal Opportunity Employment and are dedicated to making employment decisions based on merit and value, for ourselves, our client companies, and for the candidates we represent. We are committed to the principles of Equal Opportunity Employment and are dedicated to making employment decisions based on merit and value, for ourselves, our client companies, and for the candidates we represent. For opportunities located in a region that have enacted fair chance, arrest or conviction-based employment ordinances, Scion Nonprofit proactively follows the enacted guidance and considers for employment all qualified applications with arrest and conviction records. We believe in following best practices and considering all qualified applicants that apply with us.

Expected salary: $25 per hour

Location: Grand Junction, CO

Job date: Fri, 01 Sep 2023 04:32:16 GMT

Apply for the job now!