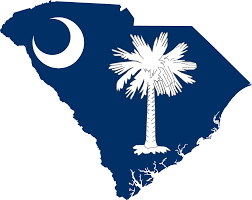 Job title: Employment Manager – Temporary Staffing

Company: State of South Carolina

Job description: The South Carolina Department of Parks, Recreation & Tourism (SCPRT) is a cabinet agency assigned to operate and manage South Carolina's state parks, market the state as a preferred vacation destination and provide assistance to communities to develop recreation assets. SCPRT's vision is to enhance the economic well-being and improve the quality of life of all South Carolinians. Our vision not only guides our operations and provides a benchmark for hundreds of employees to measure their day-to-day contributions, but it also shapes our mission and goals, and helps us continue to support South Carolina's number-one industry – tourism.
We invite you to join our Human Resources team as the Employment Manager for Temporary Staffing, where you will oversee the employment processes for our Temporary and Seasonal staff members. This includes processing all Temporary personnel transactions for hiring, transfers, pay changes and separations. You will provide recommendations on recruitment strategies, attend recruitment events, and provide training, support and assistance to hiring managers. You will collaborate with the Finance Department to ensure payroll accuracy. Additionally, you will serve as SCPRT's Parking Coordinator, working closely with Parking Services to administer the allocation of employee parking spaces at the Capitol Complex.A bachelor's degree and relevant human resources experience is required. A master's degree in human resources may substitute for the required experience.
Knowledge of principles and practices of human resources. Knowledge of relevant human resources policies and procedures and of agency policies and procedures. Knowledge of federal laws and state regulations affecting human resources management. Knowledge of management and organizational concepts. Ability to establish and maintain effective working relationships. Ability to analyze needs and resources and to recommend and communicate solutions effectively. Ability to exercise judgment and discretion in applying and interpreting a variety of policies and procedures. Experience in the data entry and reporting characteristics of the South Carolina Enterprise Information System (SCEIS)

Proficiency with Microsoft Office (Word, Excel, PowerPoint, Teams)

Ability to handle a high volume of work while ensuring accurate results

Effective time management skills

Excellent customer service skills

Collaborative and team-oriented spiritThe South Carolina Department of Parks, Recreation & Tourism is an Equal Opportunity, Affirmative Action employer.

Expected salary: $46000 – 55000 per year

Location: Richland County, SC

Job date: Fri, 01 Sep 2023 04:18:31 GMT

Apply for the job now!