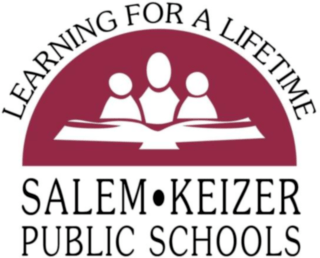 Job title: Special Programs Employment Specialist 2023-24 – Student Services

Company: Salem-Keizer Public Schools

Job description: To improve student achievement by assisting a licensed teacher in identifying, planning and implementing educational/employability services for identified students including those on IEP. 504, modified diploma and at-risk programs.
Type: Classified

Hours per day: 7

Number of days per year: 187

Status: Limited term, until June 14, 2024

Hourly Range: $21.04 – $26.91 (Hourly range is based on the 2022-23 range and is subject to change)

Application Procedure: Apply online
All Applicants, please note: If selected, you will be asked to participate in an interview process. Interviews are conducted virtually, in person, or via a one-way video. Please note interviews are a required part of the hiring process, non-compliance with the interview eliminates your eligibility for the position.
Salem-Keizer Public Schools does not and shall not discriminate on the basis of race, color, religion, sex, sexual orientation, gender identity, national origin, marital status, age, disability, veterans' status, or other categories protected by ORS Chapter 659A.
Powered by Aspex Solutions – AppliTrack, Applicant Tracking for Educators. Online Job Employment Applications, Web Based Employment Applications for School Districts and Educational Institutions – You can also view at www.k12jobspot.com. K12JobSpot is a site that has thousands of teaching jobs – all from AppliTrack school districts.

Expected salary: $21.04 – 26.91 per hour

Location: Salem, OR – Keizer, OR

Job date: Sat, 02 Sep 2023 07:19:39 GMT

Apply for the job now!