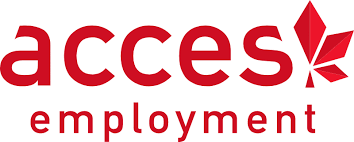 Job title: Administrative Assistant

Company: ACCES Employment

Job description: Administrative Assistant
Location: North York
Contract Length: 1 Year with Opportunities for Extension
ACCES Employment is a leader in connecting qualified jobseekers from diverse backgrounds with employers across the Greater Toronto Area (GTA), Ontario and Canada. ACCES helps more than 42,000 job seekers each year at seven locations in the GTA. As a charitable not-for-profit organization, ACCES provides job search services that connect newcomers, jobseekers, youth, women, and refugees to jobs that reflect their skills and experience. We provide over 35 customized job search programs that meet the unique needs of our jobseekers. Our vision is to achieve a fully inclusive labour force that reflects the diversity, skills and experience of Canada's population.
We are looking for skilled talent who thrive in a flexible and innovative environment. ACCES offers an excellent benefits package, a RRSP matching program, and an Employee & Family Assistance Program.
As part of the administrative team at ACCES, this position is responsible for the completion of all the duties involved at the front desk, along with administrative support and data entry.
Duties and Responsibilities:
Oversee and manage all daily front desk activities
Provide in-person reception and customer service to all clients, employers and visitors and answer all phone calls, connecting to appropriate staff and taking messages when required
Photocopy, file and process incoming and outgoing mail and faxes on daily basis, including distribution
Maintain file cabinets and archive old documents, as appropriate
Assist staff with the organization of rooms for meetings and special events
Complete data entry of agency client information according to program needs and standards
Work with the staff person responsible for Information Management to ensure that the data entry of client's files is completed according to the deadlines
Other duties as assigned
Qualifications and Experience:
Post-secondary education
Superior customer service skills
3-5 years' experience in administrative setting
Excellent written and verbal communication skills
Strong computer skills – MSOffice, familiarity with databases, and troubleshooting
Ability to prioritize and respond to urgent situations while consistently meeting competing deadlines
Must be able to handle multiple tasks simultaneously
Flexible to work occasional evenings and weekend hours
We are currently on a hybrid work schedule, working in the office and from home. This hybrid work schedule is subject to change based on business requirements.
Job status: Unionized
Salary: $42,288.57 per annum (as per Union salary grid), prorated to contract duration
Contract length: 1 Year with Opportunities for Extension
Please Note:
We thank all applicants for their interest; however only those selected for an interview will be contacted.
Candidates who are contacted may be requested to complete a screening video interview using Spark Hire.
This position will be posted until it is filled. We will be reviewing resumes as they are submitted.
ACCES Employment is committed to equity, diversity, and inclusion in our workplace and in our recruitment processes. We encourage applications from members of all racialized groups, gender identities and sexual orientations, Indigenous persons, and persons with disabilities.
Accessibility and Accommodation: ACCES Employment is also committed to developing inclusive, barrier-free selection processes and work environments. Please advise our HR representative or hiring manager of any accommodation measures that are required. Information received relating to accommodation measures will be addressed confidentially.
Powered by JazzHR

Expected salary: $42288.57 per year

Location: North York, ON

Job date: Fri, 01 Sep 2023 22:25:17 GMT

Apply for the job now!