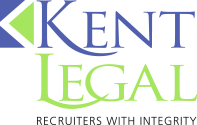 Job title: Labour & Employment Legal Assistant (18 Month Contract)

Company: Kent Legal

Job description: Job Description
Job Title: Labour/Employment Legal Assistant (18 month contract)
Job #: 16293
Job Type: Full time
Location: Toronto
Salary: $75,000
Benefits: Excellent benefits
Remote Flexibility: Hybrid Remote Flexibility
Client Profile
Our client, a reputable Toronto firm is currently looking for a Labour/Employment Legal Assistant. This firm has an excellent culture and a lot of career development opportunities.

An international corporate law firmspecializing business law.
Recognized in the 2023 edition of Lexpert.
Office conveniently located in Toronto's Financial District!
Duties and Responsibilities:
– Provide legal administrative support within a law practice;
– Prepare, draft and revise legal documents and correspondence;
– Maintaining physical and electronic filing systems (e-filing/organizing)
– Preparing, serving and filing court documents, including Superior Court of Ontario, Small Claim Court, Human Rights Tribunal of Ontario and Ontario Labour Relations Board;
– Assist with preparing for and coordinating hearings and trials;
– Maintain a bring-forward system
– Manage email accounts and calendars for lawyers;
– Assist with docketing, billing, invoices, and expenses;
– Open/close/maintain legal files;
– Maintaining and updating job knowledge and technical skills by identifying and participating in education opportunities and
– Assist with other administrative duties as needed.
Requirements:
– Law Clerk, Paralegal or Legal Assistant Diploma or equivalent;
– Knowledge of the Human Rights Tribunal, and Ontario Labour Board;
– Understanding of legal terminology and applicable statutes;
– Proficiency with Microsoft Office (Word, Outlook, Excel, PowerPoint); and
– Excellent communication, interpersonal, and time management skills.

Expected salary: $65000 – 75000 per year

Location: Toronto, ON

Job date: Fri, 04 Aug 2023 07:04:02 GMT

Apply for the job now!