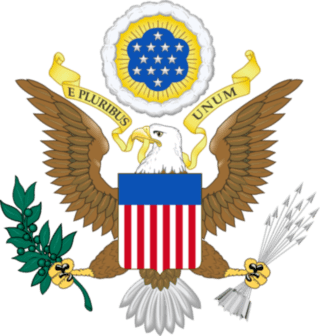 Job title: Equal Employment Specialist

Company: Federal government of the United States

Job description: Summary
About the Position: This position is with OAA US Army Resources and Programs Agency, Director of Diversity and EEO Resolution Management Division located in Fort Belvoir, VA.
Overview
Open & closing dates
08/22/2023 to 09/05/2023
Salary
$94,199 – $122,459 per year
Pay scale & grade
GS 12
Location
1 vacancy in the following location:
Remote job
No
Telework eligible
Yes—as determined by the agency policy.
Travel Required
Occasional travel – You may be expected to travel for this position.
Relocation expenses reimbursed
No
Appointment type
Permanent –
Work schedule
Full-time –
Service
Competitive
Promotion potential
None
Job family (Series)
Supervisory status
No
Security clearance
Drug test
No
Position sensitivity and risk
Trust determination process
Announcement number
NCHT232176437841D
Control number
744935300
This job is open to
Duties
Responsible for various EEO related programs and dealing with complex and systemic equal employment problems requiring deep involvement in technical personnel and management issues.
Provide consulting services and assistance to managers and supervisors of highly technical and professional organizations.
Administer the informal and formal complaints process.
Administer the affirmative employment program.
Provide consulting services to managers within serviced population in identifying barriers to equal employment and provides assistance in carrying out projected EEO objectives.
Represent HQDA in dealing with public, private, governmental groups, or individuals concerned with improvement of equal employment opportunities.
Requirements
Conditions of Employment
Appointment may be subject to a suitability or fitness determination, as determined by a completed background investigation.
Must be able to obtain and maintain a Secret security clearance.
Qualifications
Who May Apply: US Citizens
In order to qualify, you must meet the experience requirements described below. Experience refers to paid and unpaid experience, including volunteer work done through National Service programs (e.g., Peace Corps, AmeriCorps) and other organizations (e.g., professional; philanthropic; religious; spiritual; community; student; social). You will receive credit for all qualifying experience, including volunteer experience. Your resume must clearly describe your relevant experience; if qualifying based on education, your transcripts will be required as part of your application. Additional information about transcripts is .
Specialized Experience: One year of specialized experience which includes administering a formal and informal complaints process by resolving EEO disputes through counseling and in accordance with EEOC MD-110; utilizing the Alternative Dispute Resolution (ADR), and other mediation techniques to assist with employee grievances; managing the agency's affirmative employment programs by using established policies and guidelines, such as the EEOC MD-715, to assist with developing and monitoring diversity workforce metrics, statistics, and analyses to identify trends of targeted and underrepresented groups; providing consultation to managers, the public, and private/government agencies on Equal Employment Opportunity and Affirmative Employment legislation, policies, and guidelines. This definition of specialized experience is typical of work performed at the second lower grade/level position in the federal service (GS-11).
You will be evaluated on the basis of your level of competency in the following areas:

Oral Communication
Problem Solving
Technical Credibility
Written Communication
Education
Some federal jobs allow you to substitute your education for the required experience in order to qualify. For this job, you must meet the qualification requirement using experience alone–no substitution of education for experience is permitted.
Additional information

Male applicants born after December 31, 1959, must complete a Pre-Employment Certification Statement for Selective Service Registration.
You will be required to provide proof of U.S. Citizenship.
One year trial/probationary period may be required.
Direct Deposit of Pay is required.
Selection is subject to restrictions resulting from Department of Defense referral system for displaced employees.
If you have retired from federal service and you are interested in employment as a reemployed annuitant, see the information in the
information sheet. * This is a(n) Equal Employment Opportunity Career Field (CF) position.
You may claim military spouse preference.
Multiple positions may be filled from this announcement.
Salary includes applicable locality pay or Local Market Supplement.
Interagency Career Transition Assistance Program (ICTAP). If you are a Federal employee in the competitive service and your agency has notified you in writing that you are a displaced employee eligible for ICTAP consideration, you may receive selection priority for this position. To receive selection priority, you must: (1) meet ICTAP eligibility criteria (2) be rated well-qualified for the position and; (3) submit the appropriate documentation to support your ICTAP eligibility. To be considered well-qualified and receive selection priority applicants must satisfy all qualification requirements for the position and receive a score of 90 or above. Additional information about the program is on
Payment of Permanent Change of Station (PCS) costs is not authorized, based on a determination that a PCS move is not in the Government interest.
A career with the U.S. government provides employees with a comprehensive benefits package. As a federal employee, you and your family will have access to a range of benefits that are designed to make your federal career very rewarding. .

Expected salary: $94199 – 122459 per year

Location: Fort Belvoir, VA

Job date: Sun, 03 Sep 2023 06:36:49 GMT

Apply for the job now!