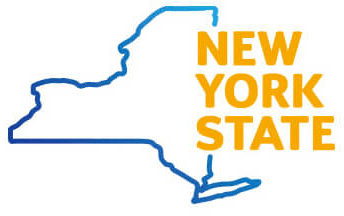 Job title: Employment Processing Associate

Company: New York State

Job description: Minimum Qualifications The ideal candidate, in addition to excellent communication skills and attention to detail, will have two years of Human Resources experience and an associate's degree.
Duties Description The New York State Senate Personnel Office is seeking an individual with excellent communication skills and an extreme attention to detail to fill a full time position as an Employment Processing Associate.
The duties and responsibilities include, but are not limited to:

Compile employment packets for new and current employees each legislative session.
Upon submission of employment packets, review employee's forms for completeness and required documents for hiring according to Federal, State and Senate guidelines.
Input information from these forms into a computer database and create a paper file for each employee.
Track the return of any outstanding benefit applications and follow up with reminder letters.
Act as a liaison between the benefits unit, time and attendance unit, payroll office, NYS Employees' Retirement System and other state agencies to convey information
Update employee records and files with new or changing information as received.
Upon request, research employee's work history through paper, computer, microfilm and microfiche records.
Provide verbal and written employment verifications for current and former employees.
In person /virtual personal appearances, meetings with all new employees to explain the Senate's benefit package and time and attendance policy.
Additional Comments This full time Monday through Friday position is based in Albany, NY and is not a hybrid position.
Salary: $40,000 – $50,000 per year commensurate with experience and education.
Interested candidates should submit a cover letter and resume to jobs@nysenate.gov. Submissions that do not include both will not be considered.
This recruitment will remain open until filled.
Benefits:
Dental insurance
Employee assistance program
Flexible spending account
Health insurance
Life insurance
Paid time off
Parental leave
Retirement plan
Tuition reimbursement
Vision insurance
Wellness Program
The New York State Senate is an Equal Opportunity employer that values a diverse and equitable workplace. We do not permit discrimination based on race, age, creed, color, religion, gender/sex, military status, sexual orientation, marital status, familial status, national origin, predisposing genetic characteristics, or physical or mental disability, domestic violence victim status, arrest/criminal conviction record, pregnancy and related conditions, gender identity or expression, sexual harassment, immigration status, or hair texture or protective hair styles.
Some positions may require additional credentials or a background check to verify your identity.

Expected salary: $40000 – 50000 per year

Location: New York City, NY

Job date: Sun, 03 Sep 2023 04:42:49 GMT

Apply for the job now!