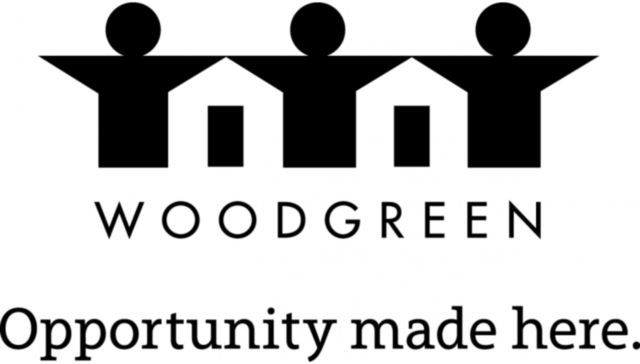 Job title: Employment Case Counsellor

Company: WoodGreen

Job description: Employment Type:
Full-time, Permanent, Bargaining Unit
Work Hours:
35 hours/week
Work Setting:
Onsite – Limited Opportunities to Work Remotely
Salary:
External Rate: G7 – $51,997.08
Internal Rate: G8 – $53,058.24
Application Deadline:
August 10th by 11:59 pm
Program Overview – Employment Accessibility Services, Community Programs
The Employment Accessibility Services (EAS) for Persons with Disabilities Program offers support to community members with verifiable disabilities, prepare for, obtain and maintain meaningful, competitive employment. The EAS program provides support to reduce disability related barriers to employment while assisting clients achieve their short- and long-term employment goals.
What You Will Do

Assess client readiness at intake, perform needs assessments, develop an action plan where each individualized plan creates long and short-term objectives for life skill support, pre-employment, and job search skills. This plan will be reviewed monthly to ensure that the clients are reaching their goals and to identify issues that could impede their success.
Facilitate workshops and program support group.
Use professional case management practices to perform case work duties which include assessment, goal setting, and the development of action plans with clients, ongoing intervention, re-assessment, case termination and follow up.
Identify, develop, and broaden program referral networks through building and maintaining internal and external relationships/partnerships with a variety of stakeholders (e.g., ODSP offices in Toronto Region, ES service providers, Universities and Colleges, other community organizations serving persons with disabilities).
Provide job coaching and job development support to a wide range of clients with various types of barriers to employment.
Assist with client job placement and job retention by proactively outreach to existing and new employers to identify opportunities in the competitive job market.
Research and share year-round job postings/workshops/community resources/information sessions.
Ensure efficient filing system, data entry, and compiling of statistics in agency and funder databases and generate reports.
In collaboration with the team organize networking events, job fairs, and guest speaker events.
Follow all agency Health and Safety Policies and procedures.
What You Bring to the Team

Degree or Diploma in Career Counselling, or human services field/ social work.
2+ years' experience in individual Employment Counselling and job development working with a caseload of persons with disabilities; possess extensive knowledge of disabilities and understanding of range of accommodation options.
Awareness of and ability to overcome employer objections to hiring persons with disabilities.
What Will Set You Apart

Demonstrated track record assisting persons with disabilities find, maintain and retain long term employment aligned with their career goal.
Advanced skills in Microsoft Application including Excel and PowerPoint; social media and online learning platforms, Knowledge of ESMS, CaMs/EOIS an asset.
Excellent communication, customer service, organizational, presentation, community engagement, and sales skills.
Strong organizational skills, and is able to take initiative, manage change/transitions with the ability to prioritize and multi-task and meet deadlines and targets.
Experience creating and delivering online training/ workshops an asset.
Sensitivity and sound understanding of issues faced by persons with disabilities.
Certification in Crisis Intervention, First Aid, Occupational Health & Safety, Life Skills and mental health First Aid an asset.
Powered by JazzHR

Expected salary: $51997.08 per year

Location: Toronto, ON

Job date: Thu, 03 Aug 2023 04:31:25 GMT

Apply for the job now!