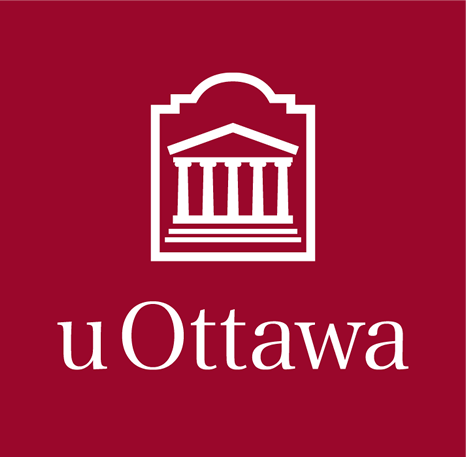 Job title: Specialist, Admissions

Company: University of Ottawa

Job description: Job Type: Employee
Duration in Months (for fixed-term jobs): 10
Job Family: Admissions
# of Open Positions: 1
Faculty/Service – Department: Application Evaluations
Campus: Main Campus
Union Affiliation: SSUO
Date Posted: August 31, 2023
Closing Date: September 11, 2023
Note: Applications will be accepted until 11:59 PM on the day prior to the Posting End Date above
Hours per week: 35
Salary Grade: SSUO Grade 09
Salary Range: $67,783.00 – $85,623.00
About Student Affairs :
Student Affairs is at the very heart of the student experience at the University of Ottawa. Our large family of nearly 500 full-time employees, not to mention hundreds more part-time and student workers, works hard to provide students with the tools and support they need to choose their postsecondary education establishment, apply, enrol in their courses, eat, sleep, play, study, succeed, thrive, and graduate. We have a wide variety of career opportunities and professional development pathways. We hope you join our service and help us continue to help students reach their full potential and ensure the competitiveness and longevity of the University of Ottawa!
Position purpose:
Plans, coordinates and monitors the admission cycle for undergraduate programs under their responsibility by ensuring correct interpretation and application of practices, procedures and policies in order to increase the efficiency and effectiveness of the admission process and meeting admission targets of the University. Acts as resource person for candidates by providing them with information in person, in writing or on the phone, in both official languages, about subjects related to the undergraduate admission process.
In this role you responsibilities will include :
Admission File Analysis: Analyzes admission applications from all types of undergraduate candidates by evaluating their degrees, education and experience. Accepts, defers or rejects candidates based on established criteria and distributes admission scholarships and bursaries to eligible candidates.
Admission Cycle Planning and Coordination: Determines admission offer needs for programs under their responsibility so that enrollment objectives can be met. Works with faculties to develop and implement work procedures and tools to facilitate the admission process. Closely monitors and manages admission numbers for limited enrolment programs under their responsibility. Keeps close track of related statistics.
Client Service: Acts as a resource person for the community by providing information in person, in writing or over the phone about the different undergraduate programs, combined program options, admission requirements, education and career prospects, university life, student services, university regulations and other postsecondary education options. Ensures this information is accurate and provides it in both official languages. Explains to candidates why they have been rejected and presents them with educational alternatives so that they can achieve their goals.
Reporting and Data Management: Performs analysis and research, and compiles data, statistics and other information to produce reports that further discussions, decision making and special projects. Based on changes to admission criteria and programs, prepares changes to be made to the computer system used to evaluate candidates from Ontario secondary schools.
Liaison Activities: Participates in liaison activities such as university fairs and information sessions held in educational institutions, with the goal of increasing University visibility and the number of undergraduate applications.
What you will bring:
University degree in administration or a related discipline, or an equivalent combination of education and work experience
Minimum three years of demonstrated experience in a similar role
Experience interpreting, explaining and applying regulations and methods
Thorough knowledge of postsecondary programs, academic regulations and university services
Experience using computer systems and software such as Student Information Systems (SIS), Windows, word processing software, spreadsheets, databases, the internet and email
Experience in academic record analysis, management and control
Experience in administrative writing in both official languages
Experience working under pressure and prioritizing work to meet strict deadlines
Excellent communication, interpersonal and customer service skills
Ability to work evenings and weekends as required
Bilingualism – English and French (oral and written)
Key Competencies at uOttawa:

Here are the required competencies for all or our employees at uOttawa:
Planning: Organize in time a series of actions or events in order to realize an objective or a project. Plan and organize own work and priorities in regular daily activities.

Initiative: Demonstrate creativity and initiative to suggest improvements and encourage positive results. Is proactive and self-starting. Show availability and willingness to go above and beyond whenever it is possible.

Client Service Orientation: Help or serve others to meet their needs. This implies anticipating and identifying the needs of internal and external clients and finding solutions on how to meet them.

Teamwork and Cooperation: Cooperate and work well with other members of the team to reach common goal(s). Accept and give constructive feedback. Able to adjust own behaviour to reach the goals of the team.
The University of Ottawa embraces diversity and inclusion in the workplace. We are passionate about our people and committed to employment equity. We foster a culture of respect, teamwork and inclusion, where collaboration, innovation, and creativity fuel our quest for research and teaching excellence. While all qualified persons are invited to apply, we welcome applications from qualified Indigenous persons, racialized persons, persons with disabilities, women and LGBTQIA2S+ persons. The University is committed to creating and maintaining an accessible, barrier-free work environment. The University is also committed to working with applicants with disabilities requesting accommodation during the recruitment, assessment and selection processes. Applicants with disabilities may contact hrtalentmanagement@uottawa.ca to communicate the accommodation need. All qualified candidates are encouraged to apply; however, Canadians and permanent residents will be given priority.
Note: if this is a union position: The hiring process will be governed by the current collective agreement related to the union affiliation noted above; you can click to find out more.
If this is a front-line position with responsibilities to interact with students, selected candidates must be rated at the Low Advanced proficiency level or higher for both oral comprehension and reading comprehension in their second official language. The rating is determined by a proficiency test designed by the Official Languages and Bilingualism Institute.
Prior to May 1, 2022, the University required all students, faculty, staff, and visitors (including contractors) to be fully vaccinated against Covid-19 as defined in Policy 129 – Covid-19 Vaccination. This policy was suspended effective May 1, 2022 but may be reinstated at any point in the future depending on public health guidelines and the recommendations of experts.

Expected salary: $67783 – 85623 per year

Location: Canada

Job date: Fri, 01 Sep 2023 07:24:04 GMT

Apply for the job now!