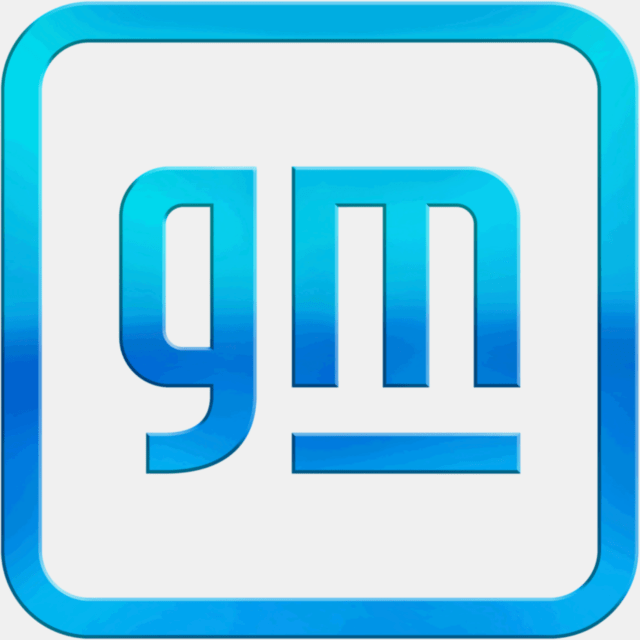 Job title: Commis d'entrepot (Warehouse Attendant- Montreal)

Company: General Motors

Job description: Job Description
Temps Partiel Temporaire – Centre de distribution des Pièces de Montréal
Location: Pointe Claire, Quebec
Département: Expédition et Réception
Date cible d'embauche : mmediat(e)
Position(s) Disponible(s): 5
Quart de travail : Jour – 06h00 à 14h30
Quart de travail : Soir – 15h30 à minuit
Heures : De 24 à 40 heures par sem. approx.
Taux horaire : 24,75 $/h
Pourquoi travailler pour nous
Notre culture est axée sur la création d'équipes inclusives, où les différences et les perspectives uniques sont prises en compte afin que vous puissiez contribuer à votre plein potentiel tout au long de votre carrière. Nos sites disposent d'une variété d'environnements de travail, y compris un espace de travail ouvert et des plates-formes de connexion virtuelle pour inspirer la productivité et une collaboration flexible. Et nous sommes fiers de soutenir les intérêts bénévoles de nos employés et de faire de notre priorité de nous unir dans des efforts qui redonnent à nos communautés.
Sommaire du Rôle
Le Centre de Distribution des Pièces de GM Canada, située à Pointe Claire, QC, a une occasion unique pour un préposé à l'entrepôt. Ce travail consiste à travailler dans un environnement d'entrepôt tout en effectuant la cueillette et le placement des pièces automobiles. Le demandeur doit démontrer de solides compétences en reconnaissance des nombres et être en mesure de compter avec précision. Une attention particulière aux détails est nécessaire.
Responsabilités clé
Respecter de toutes les politiques de sécurité, y compris toutes les pratiques de sécurité.
Respecter les normes et les lignes directrices de qualité.
Suivre la méthode de travail standardisée pour chaque affectation.
Transporter le fret, le stock et d'autres matériaux vers la zone de stockage et de production, les quais de chargement, les véhicules de livraison et les conteneurs; soit à la main ou à l'aide d'équipement mobile.
Participer à des initiatives d'entreposage allégé et à des activités d'amélioration continue.
Entretenir les outils, l'équipement et l'aire de travail dans des conditions propres et sécuritaires.
Qualifications Requises
Diplôme d'études secondaires ou équivalence requis
Capable de marcher pendant tout le quart de travail prévu
Capable de soulever des pièces jusqu'à 50 lbs (23Kg)
Très adaptable et capable de travailler de façon autonome et dans un environnement d'équipe
Qualifications préférées
Une expérience antérieure dans l'entreposage serait considérée comme un atout.
Capable de prouver la compétence à la conduite d'un équipement mobile.
Autres requis:
Doit être prêt à faire des heures supplémentaires occasionnelles avant ou après le quart de travail, ainsi que le week-end occasionnellement.
Veuillez joindre votre curriculum vitae lorsque vous postulez à ce poste
Pour modifier la langue préférée dans laquelle vous voyez les offres d'emploi et recevez les communications de GM, veuillez consulter et sélectionner les options dans le coin supérieur droit de l'écran. Cliquez sur le mot anglais et vous recevrez une liste déroulante pour choisir parmi 6 options de langue différentes.
Additional Job Description
Temporary Part Time – Montreal Part Distribution Center
Location: Pointe Claire, Quebec
Department: Montreal Shipping and Receiving
Target Hire Date: Immediately
Position(s) Available: 5
Shift: Day– 6h00 AM to 2h30 PM
Shift: Afternoon – 3h30 to midnight
Hours: 24 to 40 hours per week approx.

Hourly Rate: $24.75/hr
Why Work for Us
Our culture is focused on building inclusive teams, where differences and unique perspectives are embraced so you can contribute to your fullest potential as you pursue your career. Our locations feature a variety of work environments, including open workspace and virtual connection platforms to inspire productivity and flexible collaboration. And we are proud to support our employees volunteer interests, and make it a priority to join together in efforts that give back to our communities
Role Summary
GM Canada's Montreal Parts and Distribution Centre, located in Point Claire, QC, has a unique opportunity for warehouse attendants. This job entails working in a warehouse environment while performing the picking and put away of Automotive Parts. The applicant must demonstrate strong number recognition skills and be able to count accurately. Attention to details is required.
Key Responsibilities
Compliance with all safety policies including all safe operating practices.
Follow quality standards and guidelines.
Follow standardized work method for each assignment.
Move freight, stock and other materials to and from storage and production area, loading docks, delivery vehicles, and containers by hand or using mobile equipment.
Participation in lean warehousing initiatives and continuous improvement activities.
Maintain tools, equipment and work area in clean and safe conditions
Required Qualifications
High school diploma or GED required
Able to walk for entire scheduled shift
Able to lift parts up to 50 lbs (23Kg)
Highly adaptable and able to work independently and in a team environment
Preferred Qualifications
Previous warehousing experience would be considered an asset.
Able to prove competency at driving mobile equipment.
Other requirements:
Must be willing to work occasional overtime before or after shift, as well as the occasional weekend.
Please attach your resume when applying to this position
To change the preferred language in which you see job postings and will receive communications from GM , please review and select options for the top right hand corner of the screen. Click on the word English and you will receive a drop down to select from 6 different language options.
About GM
Our vision is a world with Zero Crashes, Zero Emissions and Zero Congestion and we embrace the responsibility to lead the change that will make our world better, safer and more equitable for all.
Why Join Us
We aspire to be the most inclusive company in the world. We believe we all must make a choice every day – individually and collectively – to drive meaningful change through our words, our deeds and our culture. Our Work Appropriately philosophy supports our foundation of inclusion and provides employees the flexibility to work where they can have the greatest impact on achieving our goals, dependent on role needs. Every day, we want every employee, no matter their background, ethnicity, preferences, or location, to feel they belong to one General Motors team.
Diversity Information
General Motors is committed to being a workplace that is not only free of discrimination, but one that genuinely fosters inclusion and belonging. We strongly believe that workforce diversity creates an environment in which our employees can thrive and develop better products for our customers. We understand and embrace the variety through which people gain experiences whether through professional, personal, educational, or volunteer opportunities.
We encourage interested candidates to review the key responsibilities and qualifications and apply for any positions that match your skills and capabilities.
Equal Employment Opportunity Statement
Accommodation is available for applicants with disabilities. Should you be contacted by General Motors of Canada, please advise if you require accommodation. General Motors of Canada values diversity and is an equal opportunity employer.

Expected salary: $24.75 per hour

Location: Pointe-Claire, QC

Job date: Sat, 02 Sep 2023 06:55:26 GMT

Apply for the job now!