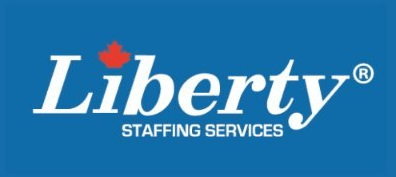 Job title: Tool Crib Attendant

Company: Liberty Staffing Services

Job description: We are currently recruiting for a Tool Crib Attendant for a client in the North end of Guelph.
This is a PERMANENT DIRECT HIRE. Wage range $18-23/hour based on experience
Job Duties Include:

– build job kits and sort and issue tools

– maintain inventory records using a computerized system and produce reports, organize items for storage

– follow up with tool supplies

– ordering inventory, noting discrepancies, keeping a safe and tidy work environment

– work with Engineering to reduce tooling usage

– invite tenders, consult with supplies and review contracts

– following purchase procedures in place for the purchase of materials /services

– create spreadsheets for tracking, planning and ordering

– calculate yearly sales, average inventory levels and inventory turnover rates

– Liaise with the Purchasing department and cross-functional teams on a variety of tasks/projects
Qualifications:

– office experience, admin or purchasing is ideal

– materials buying or using for a supply chain within a manufacturing environment
Applicants who meet the criteria will be contacted for next steps.
If you are interested in this position please contact Liberty Staffing Services at 519-823-9697!

Or come into our office today at 214 Speedvale Ave, Guelph, ON. Unit #4. N1H 1C4
Liberty Staffing Services welcomes and encourages applications from people with disabilities. Accommodations are available on request for candidates taking part in all aspects of the selection process. To request an accommodation, please contact Liberty Staffing Services.
Liberty Staffing Services has been serving the Guelph community since 2000. We have dedicated

staff who live in the community, who take pride in finding employment for others, and who go above

and beyond the simple 9-5 for those who rely on us. We are also a leading student employer here in

Guelph, placing large numbers of International Students in rewarding jobs, to help them gain

valuable Canadian experience. We are proud of the fact that not only have we placed candidates

out to work, but those same candidates have trusted us enough to refer their family members to us

for employment. We take pride in being a 100% Canadian company, with strong ties to this

community, and throughout Southwestern Ontario. We care about what we do, and about every

single one of our employees. And it shows.
Accommodations are available upon request for all individuals with disabilities taking part in the recruitment and selection process.

Expected salary: $18 – 23 per hour

Location: Guelph, ON

Job date: Fri, 01 Sep 2023 07:35:21 GMT

Apply for the job now!