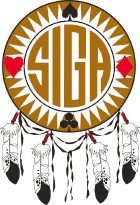 Job title: Senior IT Network Analyst

Company: Saskatchewan Indian Gaming Authority

Job description: Main Duties
Reporting to the Manager of IT Infrastructure, this position supports and contributes to operational efficiency by providing enterprise-wide technical planning, design/architecture and operational delivery of IT network and communications infrastructure to ensure high levels of availability, system integrity, security, privacy and regulatory compliance.
Responsibilities include: Develop strategies, policies, standards and procedures. Assess, monitor and optimize the infrastructure for high availability, capacity, performance and security. Install, configure and administer the network and communications hardware, software and systems. Carry out a wide variety of system maintenance, management and support activities. Participate in other projects and activities as required.
Conditions of Employment
Successful candidates are subject to a background check as well are required to obtain and maintain a gaming employee Certificate of Registration from the Saskatchewan Liquor and Gaming Authority (SLGA)/Indigenous Gaming Regulators (IGR).
The minimum age to work in a casino or any area where gaming can be seen is 19 years of age.
Must possess valid Saskatchewan Driver's License and acceptable driving record.
Some SIGA locations operate in a high sensory environment. You may be required to work in an environment where you will be exposed to tobacco smoke, high noise levels, flashing and blinking lights, and a congested workplace. SIGA adheres to all occupational health and safety regulations and makes every effort to limit the adverse effects of these elements.
As our organization values employee and patron safety, SIGA has instituted a Drug & Alcohol policy for its employees.
SIGA deems this position as a Safety-Sensitive position, which is therefore subject to Pre-Access, Post-Incident and Reasonable Cause – drug and alcohol testing. (remove if not applicable)
Compliance with all regulatory requirements as may be applicable to your position including but not limited to both SLGA requirements and the Anti-Money Laundering requirements set out in the Proceeds of Crime (Money Laundering) and Terrorist Financing Act and regulations and policies made thereunder by Canada and FINTRAC.
Qualifications
Education:
Successful completion of a four-year degree in Computer Science. A combination of relevant education, training and/or experience may be considered.
Current CompTIA certification in one of the following (Network+, Security+) is considered an asset.
Current Cisco certification in one of the following (CCENT, CCT) is considered an asset.
Current Cisco certification in one of the following (CCDA, CCNA Routing & Switching, Wireless or Collaboration) is considered an asset.
Current Palo Alto Networks certification (PCNSE) is considered an asset.
Current Information Security Vendor related certification is considered an asset.
Experience:
Minimum of five years' experience managing and maintaining complex TCP/IP networks with multiple routing protocols such as e/iBGP, EIGRP, OSFP and IP Multicast.
Demonstrated excellence in documenting complex enterprise level systems, processes, and proactively sharing and communicating complex technical information.
Hands-on skills and technical proficiency in routing and switching, network topologies, applicable software, problem determination, and troubleshooting techniques.
Experience with network segregation, both logical and physical.
Extensive hands-on working experience and knowledge of current operating systems (Windows and LINUX), Cisco (IOS, NX-OS and IOS-XE), current network applications, all network layers, routing, switching and related protocols (TCP/IP, SMTP, HTTP, SFTP, FTP, SSH, TELNET, DNS, DHCP, SNMP, IPv6 and RMON etc.).
Current technical knowledge of: internet and network technologies such as: firewalls, routing, wireless, switching, VPNs and tunneling, VLANs, Quality of Service, traffic policing and shaping.
Knowledge of configuring, administering and supporting the following solutions: Cisco Unified Communications including Call Manager, Contact Center, Unity, SIP, voice gateways and cube routers, Cisco Wireless Controllers and Cisco Secure Access Control System.
Knowledge of monitoring for availability, capacity, performance and security.
General knowledge of network provider, carrier and cloud services.
Core Organizational Competencies
Adapting to Change

Communication

Customer Service

Decision Making

Results Oriented

Working with Others
Once employed with SIGA there are many opportunities for learning, growth and advancement throughout the company. We take great pride in being a preferred employer and aspire to attract the very best and very brightest to become part of our family. We look forward to reviewing your application!

Expected salary: $78500 – 98100 per year

Location: Saskatoon, SK

Job date: Fri, 01 Sep 2023 07:41:13 GMT

Apply for the job now!