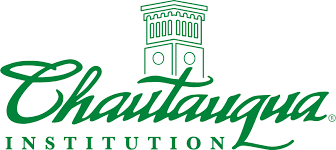 Job title: Lifeguard – Indoor Pool (Recreation/Aquatics)/Year-Round Employment

Company: Chautauqua Institution

Job description: Description :
is a year-round fitness facility inside the Turner Community Center. In addition to memberships and passes, services include exercise classes, personal training, and swim lessons. hours of operation for the 25-yard indoor pool vary by season. Summer weekdays hours are early morning to mid-day and early afternoon to early evening; weekend hours are 8 a.m. – 1 p.m. Fall, winter, and spring weekday hours are early morning to late morning and early evening; weekends 8 a.m. – 11 a.m.
About Your Compensation
Compensation for this position starts at $15.00/Hour and, with demonstrated experience and qualifications, candidates may earn up to $17.00/Hour.
About Your Work Day
Ensure the safety of members by monitoring pool area activity, preventing accidents and enforcing pool rules and regulations.
Greet and engage with members in a professional manner. Includes assign swim lanes, answer questions, administer the deep-end test.
Opening and closing the pool, including inspecting pool area conditions and safety equipment.
Identify, report, and address any safety issues.
Know/review all emergency procedures; responds to emergency situations in accordance with policies and procedures.
Maintain accurate and timely pool-related documentation.
Maintain a clean and safe pool environment.
Chautauqua Health & Fitness is always staffed when the pool is open and fitness staff are additional responders in event of a pool emergency.
About the Referral Program
Chautauqua Institution's is a talent solution to recruit, develop, and retain a diverse workforce that encompasses all the skills and experience necessary to deliver on our goals and objectives. Chautauqua Institution will provide a $250 referral bonus (less taxes) for active employees referring a new candidate who is hired and remains employed for at least 90-days from the first physical date of work. In the case of seasonal positions working less than 6-months, the new candidate must remain actively employed for at least 30-days from the first physical date of work and until the closing date of the season. The closing date of the season is the last Sunday in August.
About Your Schedule
Chautauqua Institution and Chautauqua Hotel Company offer flexible schedules, full and part-time, for seasonal employment during summer operations starting annually each June and concluding in August. Seasonal employment may be available earlier (pre-season) and beyond season (post-season) based on business needs and candidate availability. Schedules typically include evenings, weekends, and/or holidays as a requirement. While you will confirm your final schedule with management at the time of an interview and offer of employment, you should generally anticipate the following schedule options for this position:
There are part-time (20 hours per week) positions available. Shifts range from 3.5 to 4 hours. The shift start time varies between 6:30 a.m. and 4:00 p.m. Must be able to work one weekend shift each week.
About Living on the Grounds
Chautauqua Institution may provide limited housing options on our grounds or assist you with locating nearby housing arrangements for select opportunities based on business needs. Housing is not an option for many positions and may be of a cost to you. Candidates should assume there are no employer-provided or employer-assisted housing options available for this position unless it is otherwise stated.
About Chautauqua Institution
is a not-for-profit global convener of dialogue on the most significant issues of the day through engagement across four pillars of the arts, education, religion, and recreation. The Chautauqua community is located on the shores of Chautauqua Lake in southwestern New York State and comes alive each summer with a unique mix of visual and performing arts, lectures, interfaith worship/programs, and recreational activities. Chautauqua Institution owns and operates , a comprehensive hotel, food & beverage, conferencing, and events organization. The Institution's office in Washington, DC is located strategically for an ongoing role in the cultural conversations of the nation.
Discovering Your Chautauqua Experience
There are countless ways that our talent will engage with our mission, vision, and diverse communities, and you are invited to immerse yourself in our programming as a gateway to this experience. Employees will receive a traditional Chautauqua gate pass, free of cost, which provides access to many of our programs at the Amphitheater. In addition to a traditional gate pass, employees and their families will receive full access to our current and historical programs online at .
Commitment to Values of IDEA
Chautauqua Institution values as a priority in our strategic plan, . One of our five core values is "The dignity and contributions of all people." We are committed to creating conditions in which everyone feels that they can engage as full and valued participants in the Chautauqua experience. The Institution is an equal opportunity employer committed to equitable and inclusive hiring practices and applicants will not be discriminated against based on any status protected under federal, state, or local law. We especially welcome applications from those who can demonstrate past experience, engagement, and professional expertise in IDEA.
Joining Our Talent Community
Join our talent community online at . You are encouraged to learn more about Chautauqua Institution at and view the 150 Forward Strategic Plan at .
Skills : Lifeguarding: Some Knowledge

Customer Service: Some Knowledge

Dependability: Some Knowledge

Respectful: Some Knowledge
Behaviors : Team Player: Works well as a member of a group
Motivation : Ability to Make an Impact: Inspired to perform well by the ability to contribute to the success of a project or the organization
Experience : 0 years: No prior experience required for this position.

0 years: Must be able to pass our lifeguard swimming skills test.
Licences & certifications CPR/AED/FA Pro Rescue

Lifeguard

Expected salary: $17 per hour

Location: Chautauqua, NY

Job date: Thu, 27 Jul 2023 23:21:58 GMT

Apply for the job now!