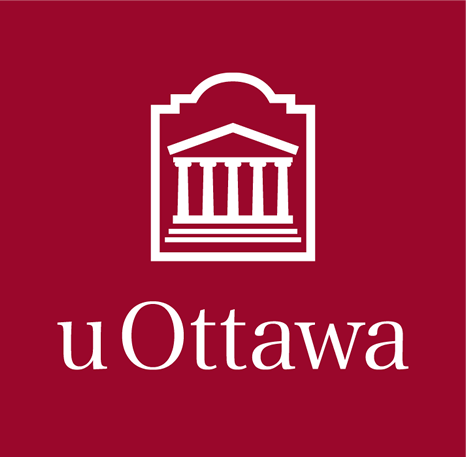 Job title: Legal Counsel, Court Challenges Program

Company: University of Ottawa

Job description: Job Type: Employee
Duration in Months (for fixed-term jobs): 19
Job Family: Legal
# of Open Positions: 1
Faculty/Service – Department: Court Challenges Program
Campus: 303-1 Nicholas
Union Affiliation: N/A
Date Posted: August 29, 2023
Closing Date: September 18, 2023
Note: Applications will be accepted until 11:59 PM on the day prior to the Posting End Date above
Hours per week: 35
Salary Grade: Non-Union Grade NMR1
Salary Range: $95,745.00 – $116,554.00
About the service:

The Court Challenges Program (CCP) provides funding to support test cases of national importance being brought before the courts to advance and clarify constitutional human rights and official language rights in Canada. Decisions about funding are made by two independent Expert Panels, the Human Rights Expert Panel and the Official Language Rights Expert Panel and are implemented by CCP staff. Funded by the federal government, the CCP is an independent organization housed at the University of Ottawa. The staff of the CCP are a small and exceptionally collaborative and collegial team.
*This position may be eligible for a telework arrangement. Learn more about our telework guidelines
Position purpose:
Reporting to the Director of the Program, CCP Legal Counsel support deliberations and ensure the implementation of decisions made by the independent Expert Panels on funding applications submitted by members of the public and civil society organizations. Given the CCP's purpose and criteria, test cases eligible for funding usually situate themselves at the leading edge of constitutional law in Canada. Counsel review, summarize, and analyze funding applications to advise on how they might advance and clarify existing law and provide legal advice and recommendations on their eligibility under the CCP's criteria. Counsel act as the primary point of contact for applicants, funding recipients, and the public, including by answering questions, communicating Expert Panel decisions, drafting and implementing funding agreements and managing funded files, while ensuring compliance with the Contribution Agreement, funding agreements and CCP policies.
In this role, your responsibilities will include:
Selection process for funding applications: Support the deliberations of the Expert Panels by summarizing and analyzing, from a legal standpoint, all funding applications submitted to the CCP and providing recommendations. This includes acting as the primary point of contact for those seeking to submit applications.
File management: Ongoing management of a large number of funded files. Ensure that the funding agreements are understood and that funding recipients fulfill their obligations. Carefully analyze invoices, decide on and communicate about the eligibility of the expenses billed, and recover unused funds.
Legal expertise: Maintain and update knowledge and expertise in the areas of official language rights, human rights, and Canadian constitutional law. CCP legal counsel are expected to not only have a solid understanding of applicable law and jurisprudence, but also the legal context in which issues are raised. Financial support is provided for continuing professional development (CPD).
Public point of contact: Answer questions from the general public about the CCP and its application processes. Consult on and assist in the drafting of communications aiming to inform the Canadian public about the Program's objectives and processes.
What you will bring to the role:
Membership in good standing of a law society or Bar in Canada.
At least 3 year's experience in the practice of law, preferably in the area of official language rights or constitutional human rights. For this round of hiring, we will be particularly interested in candidates who have a demonstrated interest in, and ideally experience with, official language rights in Canada.
Strong ability to communicate clearly and effectively, both orally and in writing, in both French and English. A high level of bilingualism, with particular emphasis on French language skill, is essential in this role.
Enthusiasm for working at the leading edge of Canadian constitutional law, including the ability to adapt to changes in the legal landscape.
Demonstrated commitment to access to justice.
Knowledge of or experience with those served by the CCP, including minority language communities and equality-seeking and historically disadvantaged groups and individuals.
Ability to work autonomously to manage a significant workload, including competing obligations often within strict timelines. However, it should be noted that CCP legal counsel are not routinely expected to work beyond ordinary business hours.
Excellent professional judgment, including the ability to discern when to take initiative and when to consult others.
Ability to respectfully navigate difficult conversations, often with vulnerable or traumatized individuals.
Well-developed skills in reasoning and critical analysis, as well as the capacity to synthesize and present information effectively.
Ability to foster relationships of trust and confidence with colleagues, the Expert Panels, and the general public.
Compliance with the highest standards of professional ethics, particularly with respect to confidentiality, integrity, and financial diligence.
Key Competencies at uOttawa:

Here are the required competencies for all or our employees at uOttawa:
Planning: Organize in time a series of actions or events in order to realize an objective or a project. Plan and organize own work and priorities in regular daily activities.

Initiative: Demonstrate creativity and initiative to suggest improvements and encourage positive results. Is proactive and self-starting. Show availability and willingness to go above and beyond whenever it is possible.

Client Service Orientation: Help or serve others to meet their needs. This implies anticipating and identifying the needs of internal and external clients and finding solutions on how to meet them.

Teamwork and Cooperation: Cooperate and work well with other members of the team to reach common goal(s). Accept and give constructive feedback. Able to adjust own behaviour to reach the goals of the team.
The University of Ottawa embraces diversity and inclusion in the workplace. We are passionate about our people and committed to employment equity. We foster a culture of respect, teamwork and inclusion, where collaboration, innovation, and creativity fuel our quest for research and teaching excellence. While all qualified persons are invited to apply, we welcome applications from qualified Indigenous persons, racialized persons, persons with disabilities, women and LGBTQIA2S+ persons. The University is committed to creating and maintaining an accessible, barrier-free work environment. The University is also committed to working with applicants with disabilities requesting accommodation during the recruitment, assessment and selection processes. Applicants with disabilities may contact hrtalentmanagement@uottawa.ca to communicate the accommodation need. All qualified candidates are encouraged to apply; however, Canadians and permanent residents will be given priority.
Note: if this is a union position: The hiring process will be governed by the current collective agreement related to the union affiliation noted above; you can click to find out more.
If this is a front-line position with responsibilities to interact with students, selected candidates must be rated at the Low Advanced proficiency level or higher for both oral comprehension and reading comprehension in their second official language. The rating is determined by a proficiency test designed by the Official Languages and Bilingualism Institute.
Prior to May 1, 2022, the University required all students, faculty, staff, and visitors (including contractors) to be fully vaccinated against Covid-19 as defined in Policy 129 – Covid-19 Vaccination. This policy was suspended effective May 1, 2022 but may be reinstated at any point in the future depending on public health guidelines and the recommendations of experts.

Expected salary: $95745 – 116554 per year

Location: Canada

Job date: Thu, 31 Aug 2023 07:55:40 GMT

Apply for the job now!