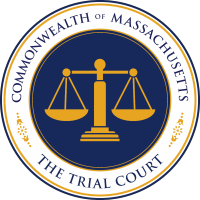 Job title: Full-Time Employment Counselor / CIES Coordinator

Company: Massachusetts Trial Court

Job description: PLEASE NOTE, WE DO NOT REVIEW APPLICATIONS SUBMITTED THROUGH MASSCAREERS. PLEASE APPLY VIA THE LINK BELOW:
THE COLLEGE: NECC serves about 5,000 credit students each semester on two campuses located in the beautiful, historic Merrimack Valley region of northeast Massachusetts. Our suburban Haverhill campus sits on 106 acres near Kenoza Lake, and features a Technology Center and an award-winning Student One-Stop Center. Our urban campus in Lawrence occupies a number of buildings in the heart of downtown. Most recently, we have constructed a new 44,000 square foot health technologies facility, the Dr. Ibrahim El-Hefni Allied Health & Technology Center. Both campuses are a short drive to Boston and to the beaches and state parks along the coast.
The college has been building an organizational culture that values initiative and innovation, and seeks to identify and develop the strengths in students, faculty, staff, and programs in order to grow and improve. NECC is also committed to using evidence to guide planning and decision-making. These values are reflected in the use of Appreciative Inquiry for strategic planning and accreditation; in our investment in strengths-based, institution-wide professional development; and in our ten-year involvement as a Leader College in Achieving the Dream, a national network of community colleges dedicated to using data to close student achievement gaps.
We are also committed to the recruitment and retention of a diverse workforce that reflects the communities we serve. With over 40% Hispanic students, NECC was the first federally recognized Hispanic Serving Institution (HSI) in New England.
We seek leaders who are committed to the community college mission, actively engaged in promoting diversity, and prepared to use their unique strengths and innovation with the goal of student success.
POSITION: Full-Time Employment Counselor / CIES Coordinator: Senior Special Programs Coordinator; MassHire – Merrimack Valley Career Center (MVCC); 37.5 hours per week, Monday through Friday, 8:00AM – 4:30PM (Occasional evening and Saturday hours. Hours may be adjusted and compensated, in alignment with contractual guidelines); MCCC/MTA Unit Professional Position; Pay Grade 5; Grant Funded Position.
SUMMARY: The purpose of the Comprehensive Integrated Employment Services (CIES) program coordinator is to oversee the CIES program which provides support to parents who are receiving cash assistance from the Massachusetts Department of Transitional Assistance (DTA) to gain the skills and connect to the resources necessary to make a successful transition from public assistance to employment on a career pathway. As the senior staff member responsible for oversight of the MassHire Merrimack Valley Career Center (MMVCC) CIES program, the Employment Counselor / CIES Coordinator will recruit program participants and provide services that will result in the identification and achievement of goals leading to financial stability.
GRADE AND SALARY: Anticipated salary range is $59,244 – $63,041 annually with complete fringe benefit package. Complete fringe benefit package including competitive health insurance, free dental insurance, basic life insurance, long-term disability insurance, paid sick, vacation and personal leave, educational benefits for employee/spouse/dependents, and excellent retirement benefits. Actual salary calculated in compliance with MCCC/MTA classification system. Official transcripts will be required at the time of hire.
ANTICIPATED START DATE: ASAP
RESPONSIBILITIES: Specific duties for this position include:
· Perform outreach and recruitment activities, including presentations at the local DTA office, that result in enrollments for the MMVCC CIES program; continually assess and work toward implementing effective recruitment methods that yield positive enrollment outcomes.
Provide in-depth information to program participants regarding the full array of available career center services.
Provide information on Massachusetts' initiatives to reduce the pressures of the sudden loss of income and other benefits as individuals enroll in CIES so they have the resources they need to plan a successful transition from benefits.
· Administer Test for Adult Basic Education, WorkKeys, achievement tests, as well as other skills and vocational aptitude assessments and tests, as needed.
· Conduct comprehensive assessment for each participant. This assessment includes a review of educational background, basic skills, occupational skills, prior work experience and transferable work skills, strengths, employability, interests, aptitudes, soft skills, review of Labor Market Information (LMI), supportive service needs, and employment barriers.
In collaboration with the participant and based on results of comprehensive assessment, develop a career action plan that identifies short- and long-term goals and outlines services including, but not limited to, education and training, supportive services, and financial literacy that will lead to achievement of the participant's employment and self-sufficiency goals.
· Perform case management with contact occurring, at minimum, every 2 weeks to provide guidance and support, keep participants on track, identify solutions to real or perceived barriers to participation, enable proactive problem-solving, and determine progress toward achieving goals.
· Provide individual and group job search instruction, including understanding and communicating strengths, finding and evaluating jobs, resume and cover letter development, interviewing, use of social media for job search, and networking.
Connect participants to MMVCC services that will assist them to achieve their goals.
Enable participants to use the SkillBase platform, an on-line resource that provides educational modules to improve English language skills and to gain information on job readiness, communication, work-life balance, time management, financial planning, and other topics to promote self-confidence and competence.
· Connect participants with resources to obtain financial coaching, budget planning and other services to support working toward a secure financial future. Check-in with participants throughout the program to track progress toward achieving financial wellness goals.
Work closely with career center recruiters and business service representatives to facilitate referral of participants to employment opportunities that match career pathway goals.
Participate in case conferences with program management for consultation on difficult cases.
Participate in staff development and cross training opportunities that expand and support functional skills and promote professional growth.
· Oversee a complex and extensive case load which involves maintaining ongoing customer contact to ensure the progress of job search and/or training until the customer has found employment, continuing until such time as the participant is determined to be self-sufficient.
· Conduct counseling interviews with CIES participants to provide guidance, suggest approaches and assist them in achieving occupational, educational or vocational goals in accordance with federal and state law and regulations and agency guidelines.
· The Classification Specification is available at:
Qualifications
PLEASE NOTE, WE DO NOT REVIEW APPLICATIONS SUBMITTED THROUGH MASSCAREERS. PLEASE APPLY VIA THE LINK BELOW:
MINIMUM QUALIFICATIONS:
· A Master's Degree in Education, Counseling, Psychology, Business Administration, Marketing, Education Administration, or other field related to area of assignment; with three (3) years' experience and / or training involving area of assignment required; or an equivalent combination of education, training, and experience.
· Strong career counseling, case management experience required.
· Bilingual (Spanish/English).
· Ability to work independently.
· Strong oral and written communication skills.
· Ability to interact with a wide range of individuals and personalities.
· Knowledge of regional employment and workforce trends.
· Transportation and valid driver's license required.
· Willingness to work evenings and Saturdays when needed, which will be paid in accordance with the collective bargaining agreement.
PREFERRED QUALIFICATIONS:
· Past experience in employment and training, human resources, counseling or marketing.
· Experience working with and supporting a culturally diverse population
BACKGROUND CHECK: Candidates will be required to pass a CORI and SORI check as a condition of employment.
TO APPLY: To be considered for this position click on the "Apply Now" button, you will be prompted to setup a new account or login to an existing account. You will be able to upload the following required documents for consideration:
· Cover Letter, describing your qualifications and experience
· Resume/CV
Review of applications will begin 5 business days from the posting date and will continue until the position is filled.
**Please note that finalist candidates will be asked to provide contact information for three (3) professional references.
DEADLINE: Open until filled
Northern Essex Community College is an affirmative action/equal opportunity employer and does not discriminate on the basis of race, color, national origin, sex, disability, religion, age, veteran or military status, genetic information, gender identity, or sexual orientation in its programs and activities as required by Title IX of the Educational Amendments of 1972, the Americans with Disabilities Act of 1990, Section 504 of the Rehabilitation Act of 1973, Title VII of the Civil Rights Act of 1964, and other applicable statues and college policies. The College prohibits sexual harassment, including sexual violence. Inquiries or complaints concerning discrimination, harassment, retaliation, or sexual violence shall be referred to the College's Affirmative Action Officer/Title IX Coordinator, Elizabete Trelegan (Assistant Director of Human Resources, B-219,978-556-3928/ ), the Massachusetts Commission Against Discrimination, the Equal Employment Opportunities Commission or the United States Department of Education's Office for Civil Rights. Northern Essex Community College will provide reasonable accommodations to qualified individuals with disabilities and encourages both prospective and current employees to discuss potential accommodations with the employer.
Prospective employees are encouraged to review the College's Annual Security Report (ASR), in compliance with the Jeanne Clery Disclosure of Campus Security Policy and Campus Crime Statistics Act, which can be found on the disclosure page of the College's website at:

Expected salary: $59244 – 63041 per year

Location: Haverhill, MA

Job date: Wed, 26 Jul 2023 22:52:51 GMT

Apply for the job now!