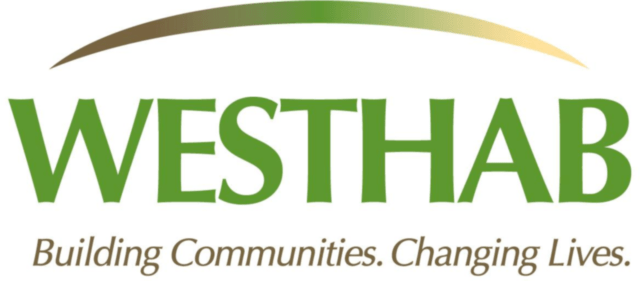 Job title: Youth Employment Counselor -(Mt. Vernon, NY)

Company: Westhab

Job description: JOB DESCRIPTION
JOB TITLE:Part Time Youth Employment Specialist/ Case Manager (PT-YES/CM)
DEPARTMENT:Employment Services
FLSA:Non-Exempt
LOCATION:Mt Vernon, NY
REPORTS TO:Employment Service Coordinator
SALARY:$40,000 to $50,000 per year
SUMMARY: The Youth Employment Specialist/Case Manager has the primary responsibility of providing a range of intensive case management, employment readiness and supportive services to in and out of school youth between the ages 14-24 with the City of Mt Vernon and Yonkers, NY. The PT case manager will provide one on-one supportive services to help recruit and retain 20 disadvantaged/at-risk youth who are preparing to join the workforce. The PT Case Manager will assess basic needs, identify barriers to employment, develop an Individual Service Plan to address those barriers, and coordinate services to help youth prepare for and secure vocational training/ jobs with a career path.
ESSENTIAL DUTIES & RESPONSIBILITIES:
Contact, receive and review referrals to the program from community-based organizations, and government agencies, including walk-ins.
Participate and coordinate outreach activities that include making presentations to non-profit organizations, government agencies, probation/parole staff and agencies, schools, and conduct door to door outreach in the targeted neighborhood.
Conduct program orientation and intake.
Conduct individual needs assessments to identify strengths and barriers by using a variety of interviewing techniques focusing on the needs of the individual and family
Develop an Individual Service Plan identifying barriers to employment and action steps to address those barriers.
Assist youth with completion of High School, alternative schooling, a general equivalency degree, and/or vocational training.
Facilitate an intense job readiness attitudinal training component for out of school youth; coordinate leadership, community service and mentoring opportunities.
Track and evaluate youth participation in each program component
Meet with youth on an individual basis at least bi-weekly to monitor progress in each program component; identify resources to meet supportive service (i.e., tutoring) and review progress towards goal attainment as identified on the Individual Service Plan.
EXPERIENCE, EDUCATION AND SPECIAL REQUIREMENT:
Successful applicant must have strong written and verbal communication skills; must be able to provide good customer service, both in person and by telephone; must possess good organizational skills and have a high attention to detail.
The successful applicant must have the ability to handle multiple tasks, prioritize work assignments, and maintain confidentiality.
Requires a BA Degree in Human Services, Social Work and/or other related fields. Master's Degree preferred.
Must have at least 2 years of experience working with disadvantaged/hard to serve adults or youth. In addition, to excellent computer skills.
Must have a strong commitment to young people and re-orientating their lives, nurturing their leadership skills and enable them to make a difference in their lives and communities, as a whole.
Must be able to handle crisis situations with minimum supervision
Must be able to work independently and as part of a team.
AGENCY PROFILE & EMPLOYEE EXPECTATIONS: Westhab is a prominent community development organization, providing housing and supportive services for more than 10,000 of the most vulnerable members of our community each year. We are staffed by an extraordinary group of hard working professionals that are fully committed to our mission – Building Communities. Changing Lives. Working at Westhab is not easy. Our expectations for all staff are high. We believe that the people and the communities that we have the privilege to serve deserve our very best every day. We are a results-driven organization that focuses on empowerment and impact. If you want to apply for this opportunity, it should only be because you feel ready for the challenges and expectations that come with joining this kind of team. (EOE)
OCCUPATIONAL SAFETY AND HEALTH ADMINISTRATION (OSHA): The Occupational Safety and Health Administration (OSHA) ensures safe and healthful working conditions to workers by setting and enforcing standards and by providing training, outreach, education and assistance. Westhab complies with all applicable OSHA standards, rules and regulations in addition to keeping our workplaces free of serious recognized hazards.
Powered by JazzHR

Expected salary: $40000 – 50000 per year

Location: Mount Vernon, NY

Job date: Sat, 05 Aug 2023 02:35:10 GMT

Apply for the job now!