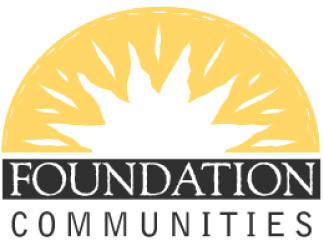 Job title: Employment Specialist

Company: Foundation Communities

Job description: Position Description: The Employment Specialist will assist individuals living in Foundation Communities' supportive housing communities attain their employment goals. While the primary responsibilities of the Employment Specialist will be job training, support, job search assistance and placement, they will also perform other generalist case management and supportive services functions for residents seeking employment services.
Primary Duties/Responsibilities:
Train residents on effective interviewing skills, resume writing, and professional presentation. Make job referrals, assist with job applications, and facilitate job placements and job upgrades. Train residents in computer skills, use of online job search platforms, Excel timesheet training and preparation, assist with food handler's certificate training, and other trainings to be competitive in today's job market.
The Supported Employment Program aids residents facing barriers to employment (e.g., absence from the workforce, mental health challenges, criminal background issues). Conduct intake and assessment for each Supported Employee (SE)/resident job seeker. Collaborate with SEs to develop individualized job development plans based on interests, strengths, needs, deficits, and goals related to employment.
Assist the Program Manager in recruiting and screening Supported Employment candidates. Offer support and training to SE participants, occasionally filling in for SEs when needed, including pick-up and delivery of food pantry items.
Utilizing best practices, innovate strategies to address residents' barriers to employment and prepare them for the competitive workforce. Assess client skills and job readiness allowing for optimum placements that meet the needs of both job seeker and employer.
Network with business leaders in the community to identify, develop and secure employment opportunities for individuals.
Establish ongoing communication with residents to determine areas of need. Ensure resident-driven services that emphasize choice, flexibility, community integration, and cultural and linguistic competence. Collaborate with the onsite resident services team to support client goals.
Complete case notes in agency database and maintain SE files with required forms, employment consultation documents, job search logs, resumes, case notes, and other documentation as specified by the grant.
Minimum Requirements:
At least one-year experience with Supported Employment, Job Development, Workforce Development or similar required.
Must be approachable and possess strong interpersonal skills to effectively communicate and build rapport with people from diverse backgrounds and ability levels.
Demonstrate patience and understanding for individuals who have barriers to employment.
Show leadership, initiative, work independently, and find creative solutions to complex problems while remaining calm under pressure.
Demonstrate experience communicating and cooperating effectively with a wide array of partners and potential employers.
Must have valid Texas Driver's License, current state registration, and a good driving record and ability to operate a vehicle.
Must be able to lift and carry 25-50 pounds repeatedly.
Working Conditions/Physical Requirements:
Physical demands: While performing the duties of this job, the employee is seated in an office setting and is regularly required to see, talk and hear. The employee frequently is required to stand, walk, and sit. The employee is frequently required to use hands. The employee must occasionally lift and/or move up to 50 pounds. Specific vision abilities required by this job include close vision and the ability to adjust focus and to safely operate a vehicle.
Work environment: The work conditions usually take place in an office-type setting in supportive housing communities.
Compensation
Starting at $24.00/hour
This position profile identifies the key responsibilities and expectations for performance. It cannot encompass all specific job tasks that an employee may be required to perform. Employees are required to follow any other job-related instructions and perform job-related duties as may be reasonably assigned by his/her supervisor.
Foundation Communities provides an excellent benefits package including employer paid health benefits, 401(k) investment opportunity, Employee Assistance Program, paid vacation, holiday, and sick time.
In compliance with Foundation Communities' duty to provide and maintain a workplace that is free of known hazards, Foundation Communities is requiring all employees to be fully vaccinated against COVID-19 unless they request and receive a reasonable accommodation.
Foundation Communities is an equal opportunity employer. All qualified applicants will receive consideration for employment without regard to race, color, religion, sex, national origin, disability, veteran status, sexual orientation & gender identity.
Powered by JazzHR

Expected salary: $24 per hour

Location: Austin, TX

Job date: Sat, 29 Jul 2023 06:29:46 GMT

Apply for the job now!