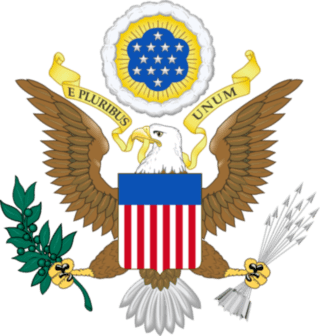 Job title: Attorney (Eastern Regional – Employment Law Unit)

Company: Federal government of the United States

Job description: Summary
Employment Law Unit (ELU) attorneys apply their expertise in employment law, legal skills, litigation experience and education to provide direct representation of the FBI in personnel-related administrative hearings. In addition, they coordinate the FBI's representation in civil suits arising from personnel-related matters. ELU's employment litigation practice is limited to employment discrimination cases, MSPB appeals, whistleblower retaliation claims and wage and hour matters.
Overview
Open & closing dates
07/26/2023 to 07/25/2024
Salary
$140,375 – $183,500 per year
Salary dependent upon experience and locality pay.
Pay scale & grade
GS 15
Locations
Many vacancies in the following locations:
Remote job
No
Telework eligible
Yes—As determined by the agency policy. See below in Additional Information.
Travel Required
Occasional travel – You may be expected to travel for this position.
Relocation expenses reimbursed
No
Appointment type
Permanent –
Work schedule
Full-time –
Service
Excepted
Promotion potential
15
Job family (Series)
Supervisory status
No
Security clearance
Drug test
Yes
Announcement number
DESTIMP-12062381-23-AZ
Control number
739503600
This job is open to
Clarification from the agency
All U.S. Citizens.
Duties
This opportunity is ideal for employment litigation attorneys interested in gaining first-chair litigation experience including taking and defending depositions and trying cases before administrative judges. This attorney will be responsible for defending the FBI in employment litigation and related personnel matters pending before the federal courts, EEOC and MSPB in the Eastern region in the United States.
ELU Attorneys:
Defend the FBI throughout all phases of employment litigation, including class actions, pending nationwide before the U.S. Equal Employment Opportunity Commission, the Merit System Protection Board ("MSPB") and in ensuing appeals.
Defend the FBI in whistleblower retaliation cases.
Assist in representing the FBI in personnel-related litigation in the federal courts of the United States.
Provide legal advice and guidance to the highest levels of FBI management on all aspects of personnel-related issues.
Requirements
Conditions of Employment
BASIC REQUIREMENT: All applicants must possess a law degree from a law school accredited by the American Bar Association and be an active member of the bar (any US jurisdiction).
Positive Education Requirement: This position has a specific education requirement; all applicants must verify completion of this basic requirement by submitting both proof of JD degree and proof of good standing with a bar within US jurisdiction. Please see the "Required Documents" section of this announcement for additional information.
Education: Applicant must possess a J.D. degree from a law school accredited by the American Bar Association (or have an LL.M. degree or other graduate law school degree in addition to J.D.) and be an active member of a bar (any US jurisdiction).
Qualifications

Must be a U.S. citizen
Must be able to obtain a Top-Secret clearance
Selectee will be required to complete a Confidential Financial Disclosure Report, OGE-450 annually.
Travel is required
Candidates for this position must possess substantive experience in employment litigation. Experience defending administrative agencies in federal sector employment cases, including experience practicing before the MSPB, is beneficial but not required.
Please be advised that candidates that are selected for this position must be approved by the Department of Justice.
Please make sure your experience/requirement(s) can be identified in your resume. Your resume and supporting documentation will be used to determine whether you meet the job qualifications listed in this announcement. Applicants must meet the qualification requirements at the time of application.
Education
See Requirements section above for specific requirements for education.
Additional information
After the first six months of employment, ELU attorneys may telework up to three days per week subject to operational requirements, supervisor approval, and acceptable work performance.
The FBI Office of the General Counsel, Employment Law Unit is looking to fill a regional employment litigation attorney position based in one of the following FBI Field Offices or facilities*: Albany, New York; Buffalo, New York; Newark, New Jersey; New Haven, Connecticut; New York, New York; Philadelphia, Pennsylvania; Pittsburgh, Pennsylvania; or Winchester, Virginia.

*Placement in a specific location is subject to availability.
The FBI is proud to be an Equal Opportunity Employer and all qualified applicants will receive consideration for this vacancy. Except where otherwise provided by law, selection will be made without regard to, and there will be no discrimination because of color, race, religion, national origin, political affiliation, marital status, parental status, physical or mental disability, genetic information, age, sex, sexual orientation, membership or nonmembership in an employee organization, or on the basis of personal favoritism, or any other nonmerit factors.

Expected salary: $140375 – 183500 per year

Location: New Haven, CT

Job date: Wed, 09 Aug 2023 04:54:35 GMT

Apply for the job now!