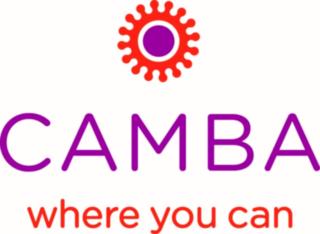 Job title: Employment Recreation Coordinator, Rising Up Men's Shelter

Company: CAMBA

Job description: Who We Are: CAMBA is a community of staff, volunteers, clients, donors, neighbors and partners who work together to build an inclusive New York City, where all children and adults have access to the resources and supports they need to thrive. We take a comprehensive approach by offering more than 160 integrated programs in: Education & Youth Development, Family Support, Job Training & Employment Support Services, Health, Housing, and Legal Services. We reach more than 65,000 individuals and families each year at our 90 locations, including 10,000 youth. CAMBA serves a diverse cross section of New Yorkers from new mothers in Brownsville to job seekers in the Rockaways. More than half of our clients are immigrants and refugees from around the globe. Over 85% of our families are in living in poverty, reflecting the challenges faced by nearly 1.7 million New Yorkers today.
CAMBA operates five single adult homeless shelters and one single adult drop-in center, funded by New York City Department of Homeless Services. Each shelter offers clients a supportive, structured, therapeutic, safe, and drug-free facility. Homeless (often mentally-ill and substance-abusing) men and women are provided with comprehensive services to stabilize their condition in order to successfully transition into permanent and/or supported housing. Rising Up Men's shelter is unique from CAMBA's other homeless shelters as this facility is designed to house residents who are currently employed or are deemed work ready. The staff at Rising up are trained to offer employment services to those residents who have not yet secured full time employment.
Position: Supervisor II
Reports To: Assistant Program Director
Location: Rising Up Men's Shelter (39 Ainslie Street, Brooklyn NY 11211)
What The Supervisor Does:
Communicate effectively with clients, direct reporting staff, peers, supervisors, and funders.
Provide direct interventions with the clients that are culturally appropriate and take into account the client's communication styles, values and life experiences.
Provide direct interventions in conjunction with the Employment Specialist to ensure that clients have access to employment opportunities
Act as a community liaison to potential employers and maintains and positive healthy relationship with Jhetlife.
Conduct and document one-on-one supervision with the Employment Specialist(s), with the goal of increasing clients access to employment and with the Job Developer(s), with the goal of increasing clients access to employment.
Reinforce, support and integrate trauma informed care, de-escalation techniques and motivational interviewing interventions.
Track and analyze interventions designed to secure employment for work ready clients.
Develop workshop curriculum for one or more of the Employment Specialist and also for one or more of the Job Developers.
Develop community based resources and supports towards employment and recreational activities.
Conduct employment readiness groups with topics such as resume building and interviewing skills.
Develop employment based performance measures for the Employment Specialist(s) and Job Developer(s).
Conduct and promote weekly recreation activity including groups and various outside activities.
Engage clients in common areas and develop a monthly calendar around what employment readiness and recreation activities are available.
Conduct field visits to increase community and citywide resources.
Create and implement an incentive system to increase client participation in on-site and community activities around employment.
Develop and implement a system to promote site participation in recreational activities.
Plan and organize program activities to maximize employment goals and performance targets.
Motivate, coach and counsel direct reporting staff to excel.
Ensure that all direct reporting staff completes all necessary documentations including individual and group case management notes.
Encourage teamwork among direct reporting staff as well as among peers.
Troubleshoot client and direct reporting staff program problems and make decisions in accordance with program policies, procedures, and protocols.
Administer constructive discipline to direct reporting staff, as needed.
Input client data using DHS's CARES database, as needed.
Monitor clients' progress toward their goals (dates achieved) and document via progress notes.
Review all documentation related to clients' progress for accuracy, completeness, and clarity.
Review and sign time sheets.
Prepare performance appraisals for directed reporting staff.
Conduct chart auditing of client files (i.e., paper and electronically).
Ensure staff utilization of electronic database and conduct oversight to ensure data integrity.
Manage own time effectively and coordinate program activities to maximize time of direct reporting staff.
Lead and participate in administrative and staff meetings as requested.
May conduct orientation sessions for new clients arriving in shelter to orient the client to the rules and regulations of the shelter.
May ensure the monthly event calendar is inclusive and includes both on-site and external activities around employment
Minimum Education/Experience Required:
Bachelor's degree (e. g., B.A., B.S.W.) and two years of applicable experience; Master's Degree preferred. (A license is required of these Master's Degrees: Social Work (LMSW or LCSW), Mental Health Counseling, Counseling/Guidance, Art Therapy).
Other Requirements:
May be required to become First Aid/CPR certified.
May be required to become certified in overdose prevention.
Obtain Train the Trainer CPI certification in Non-Violent Crisis Intervention within 90 days of hire
Bi-lingual preferred.
Compensation: -$55,000-$65,000 annually-
When salary ranges are listed, the range would represent the low and high end for the applicable position & program. The salary offered would be based on various factors unique to each program and candidate. This includes but is not limited to experience, education, budget and/or program size, internal equity, skills and other factors that may be required for the position and organization.
Status: -Full-time (35 hours per week) or Part-time (x hours per week)-

Benefits: CAMBA offers a comprehensive benefits package including health insurance, dental insurance, 403(b) retirement plan with employer match, paid time off (vacation, personal, and sick time), and paid holidays.
CAMBA is an Equal Opportunity Employer. We value a diverse workforce and inclusive workplace. People of color, people with disabilities, and lesbian, gay, bisexual, and transgender people are encouraged to apply. We consider all applicants without regard to race, color, religion, creed, gender, gender identity, gender expression, national origin, age, disability, socio-economic status, marital or veteran status, pregnancy status or sexual orientation.
#CB200
Powered by JazzHR

Expected salary: $55000 – 65000 per year

Location: Brooklyn, NY

Job date: Sun, 30 Jul 2023 04:38:30 GMT

Apply for the job now!