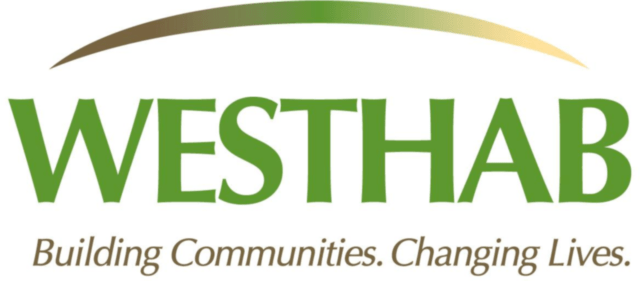 Job title: Senior Employment Specialist – Westchester,NY

Company: Westhab

Job description: JOB DESCRIPTION
JOB TITLE:SENIOR EMPLOYMENT SPECIALIST (Westchester County)
FLSA:EXEMPT
DIVISION:EMPLOYMENT SERVICES
REPORTS TO:PROGRAM MANAGER
SALARY:$50,000.00 to $57,000.00
SUMMARY:
Under supervision of the Program Manager, the Employment Specialist assists participants in securing permanent employment opportunities through individual employment case management and facilitation of job readiness training for individuals residing in homeless shelters.
DUTIES & RESPONSIBILITIES:
Identifies, outreaches and recruits eligible participants for specific program population.
Conducts a thorough assessment of each participant's education, work experience, skills, abilities, and qualifications to determine suitability for employment.
Develops Individual Employment Plans for each program participant, outlining employment related needs/goals.
Evaluates participant's progress of planned goals and documents participants' accomplishments.
Provides intensive employment case management for each participant and provides linkages to a wide range of specialized and/or support services as needed.
Work closely with each participant on the development of a resume and other documents required for employment. Assists participants with securing interview clothing, childcare and/or transportation.
Plans, develops and facilitates pre-requisite training on job search and job readiness techniques to prepare participants for transition into employment.
Works closely with each participant to identify and resolve problems/barriers that hinder employability. Works directly with the job development team to match participants to suitable employment opportunities.
Provides post-employment services to program participants to build bridges to long-term job retention.
Travels to various employment sites to ensure proper delivery of services from the Employment specialist team
Provides support and leadership to a team of 8 Employment throughout Westchester county
Constructs monthly reports on participant program engagement and participation
Provides the Employment Specialist team with strategies on engagement and participation for our service population
Assist with developing individualized employment plans and assessments that match with the participants employment goals
Uses a variety of methods to provide outreach that may include emails, home visits, phone calls, etc.
Actively participates in staff and other meetings as required.
Maintain accurate and up to date records on all program participants; prepares weekly/monthly reports and continuously collects, organizes and analyzes program data.
Work closely with DSS staff to ensure seamless delivery of services to participants.
Participate in monthly team case conference meeting or as deemed appropriate
Perform other job-related duties as assigned.
EXPERIENCE, EDUCATION AND SPECIAL REQUIREMENTS:
Bachelor's Degree and two years' experience in casework, or employment and training programs, or Associate Degree and four years of relevant work experience. Ability to communicate effectively with people of all socioeconomic backgrounds; ability to identify participant needs and appropriate support services; ability to motivate program participants; ability to communicate effectively both orally and in writing; and ability to organize and prioritize work to be performed. Must have strong computer skills in Word and Excel. Evenings/weekend work may be required.
AGENCY PROFILE & EMPLOYEE EXPECTATIONS:
Westhab is a prominent community development organization, providing housing and supportive services for more than 10,000 of the most vulnerable members of our community each year. We are staffed by an extraordinary group of hard working professionals that are fully committed to our mission – Building Communities. Changing Lives. Working at Westhab is not easy. Our expectations for all staff are high. We believe that the people and the communities that we have the privilege to serve deserve our very best every day. We are a results-driven organization that focuses on empowerment and impact. If you want to apply for this opportunity, it should only be because you feel ready for the challenges and expectations that come with joining this kind of team. (EOE)
OCCUPATIONAL SAFETY AND HEALTH ADMINISTRATION (OSHA):
The Occupational Safety and Health Administration (OSHA) ensures safe and healthful working conditions to workers by setting and enforcing standards and by providing training, outreach, education and assistance. Westhab complies with all applicable OSHA standards, rules and regulations in addition to keeping our workplaces free of serious recognized hazards.
Powered by JazzHR

Expected salary: $50000 – 57000 per year

Location: Westchester, IL – New York

Job date: Sat, 05 Aug 2023 00:36:21 GMT

Apply for the job now!