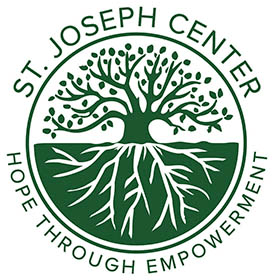 Job title: Employment Liaison – Time Limited Subsidies

Company: St. Joseph Center

Job description: Company Description
Background
Since 1976, St. Joseph Center has been meeting the needs of low-income and homeless individuals and families in Venice, Santa Monica, Mar Vista, and surrounding communities. The Center is a 501(c)(3) nonprofit community organization that assists people without regard for religious affiliation or lack thereof through comprehensive case management and integrated social service programs. The Center enjoys broad-based community support as well as a sponsored relationship with its founders, the Sisters of St. Joseph of Carondelet. St. Joseph Center serves approximately 6,000 individuals annually.
Brief Description of Principal Activities
Multifaceted intervention, prevention, and education services are carried out at four sites on the Westside of Los Angeles. St. Joseph Center's integrated programs provide clients with concentrated and coordinated access to services according to the nature of their needs.
Job Description
Job Summary
The Employment Liaison/Regional Coordinator provides leadership and support to Homeless Services Providers and partners in the integration, improvement, and ongoing management of the Employment Services into regionally based cross-sector partnerships in the assigned Service Planning Are (SPA). This position will coordinate the Employment Services for various systems partners looking to connect their programs' participants to education, training and employment resources, and serves as a liaison and advocate for resource-sharing, broad connections to systems that would otherwise not be easily accessible.
ESSENTIAL DUTIES & RESPONSIBILITIES
The Employment Liaison/Regional Coordinators key areas of responsibility include:

Establish and maintain positive relationships with employers and create understanding of the homelessness issue and their role to end Homelessness that may align with their corporate social responsibility, creating new employment bath for people experiencing homelessness.
Build, coordinate, and strengthen relationships with multiple Community Based Organizations, workforce development partnerships, industry sectors partnerships, and job training programs necessary to implement LAHSA's Employment Services Pilot goals.
Connect system partners to education, training, employment resources, and serves as a liaison and advocate for resource-sharing, and broad connections to systems.
Engage employers with homeless service providers through the creation of job opportunities and hiring events for people experiencing homelessness.
Organize and facilitate (weekly/biweekly / monthly) regular cluster meeting and case conferencing meetings with all parties creating a regional workgroup.
Serve as lead coordinator for the assigned SPA regional workgroup, managing strategy and logistics, and communications related to workgroup; co-facilitate all workgroup meetings.
Develop and maintain up-to-date knowledge of and deep understanding of the three major systems serving jobseekers experiencing homelessness – homeless services, public social services, and workforce development, including the Coordinated Entry System (CES), as well as best practices in homeless services, and regional resources.
Prepare periodic reports to track progress of strategic goals and evaluate work performed.
Qualifications
QUALIFICATIONS
Knowledge, Skills & Abilities:
Knowledge and experience in community and economic development, working in the social services field and/or job development industry, and have experience in complex political environments and in negotiating with education, business, civic and other key stakeholders at local and regional level.
Knowledge of policy, systems and local programs that impact homeless persons and related public funding sources, regulations, requirements, and procedures.
Knowledge of complex, public systems of care for homeless populations, including mainstream resources
Experience interacting with several systems that affect the lives of people experiencing homelessness in Los Angeles.
Ability to establish excellent relationships and work cooperatively with individuals, groups and organizations diverse in mission, composition, function, capacity and geographic location.
Ability to effectively facilitate productive discussion among diverse stakeholder groups.
Strong written, verbal, and presentation communication skills.
Strong time management skills and the ability to multi-task and prioritize in a fast-paced environment, while exercising sound judgment.
Demonstrate a sense of urgency, responsiveness, and attention to detail.
Experience:

Minimum of 3 years of experience as a program coordinator, in workforce development, homelessness services, public social services, public policy, or community organizing/engagement work is preferred where skill sets developed include managing large scale projects, setting and maintaining work plans and timelines, working with multiple stakeholders and setting and reaching project goals nonprofit, government, or private sector is required.
Bachelors' degree or an equivalent combination of applicable training and experience is required.
Strong interpersonal skills and the dynamic ability to build relationships with diverse stakeholders.
Must be able to exercise initiative, independent good judgment, flexibility, discretion, and solid decision making.
Must be able to utilize creative strategies to engage stakeholders and maintain effective working relationship with key stakeholders.
Must be able to successfully manage multiple priorities, meet deadlines, adjust to changing; circumstances, and demonstrate confidence working with diverse stakeholders, including nonprofit, public sector, corporate, faith-based, and philanthropic stakeholders.
Direct Reports:
This position has two direct reports
Computer Skills:
Proficiency in MS Office Suite (Word, Excel, PowerPoint, Outlook) and widely supported internet browsers.
Certificates, Licenses and Registrations:
Valid California Class C Driver License or the ability to utilize an alternative method of transportation when needed to carry out job-related essential functions.
Valid automobile liability insurance.
Travel Requirements:
Work Environment:
The work environment characteristics described here are representative of those an employee encounters while performing the essential functions of this job. Reasonable accommodations may be made to enable individuals with disabilities to perform the essential functions. The noise level in the work environment is usually moderate.
Physical Demands:
The physical demands described here are representative of those that must be met by an employee to successfully perform the essential functions of this job. Reasonable accommodations may be made to enable individuals with disabilities to perform the essential functions.
While performing the duties of this job, the employee is frequently required to stand, sit, walk, stoop, talk, hear, reach above and below shoulders; use hand and finger dexterity, keyboarding and making and receiving telephone calls. The employee may be required on occasion to lift and or carry up to 20 lbs.
EEO:
SJC (St. Joseph Center) provides equal employment opportunities (EEO) to all employees and applicants for employment without regard to race, color, religion, sex, sexual orientation, gender identity, national origin, age, disability, genetics or status as a veteran. In addition to federal law requirements, SJC complies with applicable state and local laws governing nondiscrimination in employment in every location in which the company has facilities. This policy applies to all terms and conditions of employment, including recruiting, hiring, placement, promotion, termination, layoff, recall, transfer, leaves of absence, compensation and training.
Benefits:
Excellent Benefits package available.
Additional Information
Status: Full time/Exempt
Salary: $64,480 – 65,000/yr
Employment with St. Joseph Center is contingent on completion of satisfactory background check.
For consideration, please submit cover letter and resume. St. Joseph Center is an equal opportunity and affirmative action employer. All qualified applicants will receive consideration for employment without regard to their race, color, religion, sex, national origin, disability, or status as a protected veteran. All applicants for employment are invited to voluntarily self-identify their gender, race, ethnicity, and veteran status, by completing the EEO Information. Providing your EEO Information is voluntary and refusal to self-identify will not subject applicants to any adverse treatment. Similarly, applicants who do self-identify will not be subject to any adverse treatment based on the information they provide.
St. Joseph center invites you to review the current "EEO is The Law" poster as part of the application process. A link to the current poster is located here.
https://www.dol.gov/ofccp/regs/compliance/posters/pdf/eeopost.pdf

Expected salary: $64480 – 65000 per year

Location: Los Angeles, CA

Job date: Fri, 11 Aug 2023 22:32:17 GMT

Apply for the job now!