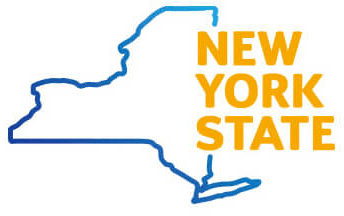 Job title: Senior Employment Security Clerk – Spanish Language – Albany – OSI

Company: New York State

Job description: Minimum Qualifications MINIMUM QUALIFICATIONS
If Civil Service Eligible list(s) exist, they will be canvassed. You may also apply if you are eligible for appointment by one of the following qualifications:
To be considered for this position, a review of your state history is needed. Please provide the last four digits of your social security number in your email response or on your resume. If you are not comfortable providing this information in your response, a representative from our office will contact you via phone.
55 B/C Qualifications:

This position is designated 55b/c and is subject to verification of applicant eligibility. Please provide a copy of your 55b/c letter when applying. You must meet the open competitive qualifications from the most recent examination announcement.
Reassignment Qualifications:

Current Department of Labor employees only, with at least one year of permanent, contingent-permanent, or 55b/c service as a Senior Employment Security Clerk (SL); if you have less than one year, you must be reachable on the current Senior Employment Security Clerk (SL) eligible list for this location if one exists.
Provisional Qualifications:

PROVISIONAL QUALIFICATIONS: One year of permanent, contingent-permanent, or 55b/c service in a clerical or keyboarding title Grade 5 or higher.
OR
Candidates who meet the Open-Competitive minimum qualifications below:

1. 60 or more college semester credit hours AND one year of full-time work experience in customer service;*

OR

2. A high school diploma or GED AND two years of full-time work experience, one year of which must be in customer service.*
*Customer service is being defined as: interacting with the general public where your primary responsibility is effectively communicating verbally to explain programs/services, policies, or procedures or resolve customer issues and/or problems.
Qualifying Experience may include: call center agent, customer service representative, sales representative providing information, bank officer, or telemarketer.
Examples of Non-Qualifying Experience include: receptionist, data entry clerk, cashier, retail clerk, bartender, wait staff, hair stylist, bus driver, or home health aide, etc.
IMPORTANT: It is essential that you describe your qualifying education and experience as completely as possible on your resume and cover letter. Describe in detail the kind of service and information you provide to the general public.
The appointed candidate would have to take, pass and be reachable on the next holding of the examination to be appointed permanently.
To be considered for appointment you will be required to pass a Civil Service language

examination to demonstrate proficiency in Spanish language at a level that will ensure your ability to perform the duties of the position.
NOTE: Your degree, high school diploma or equivalency diploma must have been awarded by a college, university, high school or educational institution accredited by a regional, national, or specialized agency recognized as an accrediting agency by the U.S. Department of Education/U.S. Secretary of Education. If your degree or high school diploma was awarded by an educational institution outside the United States and its territories, you must provide independent verification of equivalency.
70.1 Transfer Qualifications:

One year of permanent or contingent-permanent as a Grade 7 or higher determined to be similar by Civil Service.
Note: For all transfers noted, a comprehensive list of titles approved for transfer is available through Civil Service GOT-IT at https://careermobilityoffice.cs.ny.gov/cmo/gotit/ .
Duties Description STANDARD DUTIES:
The Senior Employment Security Clerk Spanish Language position in the Office of Special Investigations will perform the following duties, but not limited to:
Perform general clerical duties associated with UI fraud investigations. Communicates with claimants and employers via mail and telephone to assist with fraud determinations and handles all clerical aspects of issuing determinations to UI claimants.
Preferred Qualifications:

Ability to initiate and maintain relationships across a diverse set of stakeholders.
Additional Comments Telecommuting will be discussed at the time of interview.
Position specific job duties may include occasional altered work schedule or job assignments which require availability and willingness to work occasional evenings and/or out-stationed assignments.
Candidates with no previous state service will begin at the starting rate of the salary range listed above.
Additional location pay is available for the following counties: Bronx, Kings, Nassau, NYC-Manhattan, Queens, Richmond, Rockland, Suffolk, and Westchester, Dutchess, Orange, and Putnam.
If you are a current NYS employee and have questions regarding salary, please contact the Business Services Center (BSC): 518-457-4272, BSCHR@ogs.ny.gov.
Some positions may require additional credentials or a background check to verify your identity.

Expected salary: $39022 – 47968 per year

Location: Albany, NY

Job date: Sun, 02 Apr 2023 03:43:37 GMT

Apply for the job now!