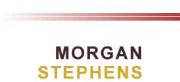 Job title: Employment Specialist – Permanent / Great Benefits

Company: Morgan Stephens

Job description: A great not for profit with exceptional benefits is hiring for an Employment Specialist. This is a full-time office position.
Employment Specialist: $45k – $50k
The Employment Specialist assists and prepares both refugees and asylees to become self-sufficient through employment in the shortest time possible under the Refugee Social Services Employment Program (RSSEP). He or she is responsible to fulfill all contractual requirements of a state-funded grant and meet outcome goals.
Primary Responsibilities

· Empowers refugees and other qualified immigrants to achieve earliest possible economic independence and integration into their new communities.

· Connects refugees with job opportunities and provides case management for needed support to address and remove barriers to self-sufficiency. Barriers may include limited English proficiency, lack of marketable skills and U.S. work experience, physical, mental health, or social adjustment issues, employment authorization documentation, transportation, and childcare.

· Conducts intake, assessment, and program orientation for clients; develops individual employment plans for eligible clients.

· Prepares clients for entering the workforce within 90 days of arrival and for progressing in the workforce through a continuum of services beginning with orientation to world of work and local job market, skills assessments, career guidance, resume development, job application assistance, job referrals, interview preparation, job placement and post placement follow up.

· Enrolls job seekers into ESL classes and assists with accessing vocational and professional short-term trainings to increase employability.

· Maintains positive relationships with clients, employers and training providers and helps to develop new employer and training provider partnerships.

· Educates refugees about the resources available within their community and makes appropriate referrals as needed including benefits through the VA Department of Social Services and case management

· Educates clients and employers about legal documentation required for work; provides referrals to clients for adjustment of status, and naturalization.

· Maintains all required eligibility documentation for clients, performs accurate inputs and updates of client data into agency databases and documents services in case notes.

· Provides all services within the required timelines and monitors clients' progress. Documents clients' employer, job title, hourly wage, benefits offered, and addresses any adjustment issues.

· Follows all policies and procedures including and not limited to: discipline policy, operations policy, drug-free workplace policy, personnel policy, confidentiality policy, pandemic emergency protocols, difficult case protocols, and other policies outlined in the staff handbook.
Documentation and Reporting

· Reports to supervisor for supervision and submission of statistics and required data.

· Prepares program reports for submission to Office of New Americans in timely manner.

· Prepares program status reports as requested.

· Ensures accurate and up-to-date reporting in VA Newcomer Information System (VNIS).

· Prepares and maintains case files for internal and external audits.

· Reports any incidents regarding safety and security of clients to supervisor immediately.
Knowledge, Skills, and Abilities

· Bachelor's degree

· 2 years relevant work experience

Expected salary: $45000 – 50000 per year

Location: Manassas, VA

Job date: Sun, 02 Apr 2023 06:02:14 GMT

Apply for the job now!