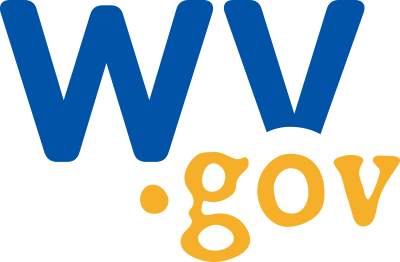 Job title: Employment Programs Specialist – WorkForce WV – Kanawha Co

Company: State of West Virginia

Job description: Nature of Work
At WorkForce WV, this position is in the Unemployment Compensation Benefits and Technical Support unit. Assists the manager and senior staff in the administrative oversight of the policy and procedures of the Unemployment Insurance (UI) Program. Provides technical assistance to field staff regarding policy and procedures. This assistance would entail providing sections of the federal regulations that pertains to a specific issue, assist staff in the correct manner to process various aspects of the claim, and advise staff of upcoming changes. Responsible for writing correspondence relating to inquiries that have been directed to Workforce Unemployment website from claimants, employers, and elected officials. This correspondence will explain what policy was utilized to address an unemployment claim issue, various policies or procedures that pertain to the issue, etc. May assist in the review and analysis of all Deputy Decisions daily to ensure that both policies and procedures were adhered to and that the designated timeliness goals were met. This position will ensure that all federal and internal statistical reporting is compiled and generated in a timely and efficient manner for all facets of the UI Program. Ensure that all the data meets Federal guidelines and regulations set by the Department of Labor. This position will also be required to interpret federal regulations to ensure compliance as it pertains to reporting various new programs or to make correction to detect deficiencies detected. Monitors, reviews and analyzes daily, weekly, & monthly Federal reports daily to monitor work items ensuring that both policies/procedures were adhered to and that timeliness goals were met. Provides technical assistance to parties regarding the process, develops various letters. Consults and coordinates with other program area staff on a variety of activities including, special projects, automation projects, State Quality Service Plan, Data Validations, various procedures, and technical matters, etc. May work on a variety of special projects with senior staff. May provide back up for other staff functions as needed. Assists in developing new reports, requests programming, designs and creates special reports for various entities. Provides customer service to both statewide staff and claimants, ensuring that all questions are answered accurately and timely. Answers phones to assist claimant/employer with questions regarding UI Program in general. Calls may pertain to eligibility, payments, child support taxes due, etc. These calls could involve policies and eligibility questions or could involve claim research to determine the issues on the claim and how to resolve them while ensuring legal precedents are followed. To accomplish the tasks within this job the individual must possess and in-depth knowledge of the UI Program. Will act as a liaison with the bank and claimants to resolve Direct Deposit issues. This includes notifying the claimants of change notices received that could affect payments as well as payments that have been returned due to incorrect bank routing/account information. In addition, this could involve processing the documentation to re-issue payments by check if necessary. Ability to assist staff or claimants with questions concerning the Unemployment Compensation Program. Must be able to multi-task to ensure that the work is completed both accurately and in a timely manner. Various job functions within this area have work items that must be completed in a timely manner due to Department of Labor mandated performance goals. Therefore, this position will also have to serve as a back-up for the various employees. May perform other duties as assigned.
Click The APPLY Link To Apply Online.
IMPORTANT: Your eligible score will be based on information provided in your application; therefore, make sure your application is detailed and complete. You MUST complete ALL parts of the application, including the Work Experience section.
ATTENTION: Applicant must verify post high school education by submitting an official transcript or diploma, training or licensure earned pertaining to this position by the closing date of the posting, if not previously verified. If you are claiming Veterans preference, please submit "MEMBER 4" form and/or your VA Letter.
Please attach documents to the online application before submitting it. Or, you may email it to: or by mail to: WV Division of Personnel, 1900 Kanawha Blvd. E., Building 3, Suite 500, Charleston, WV 25305.
This announcement is for one or more specific vacancies and only applies to the location(s) indicated. Your application will remain active for this job for 180 days or until the job is filled. Application for this job does not automatically qualify you for other positions. Be sure to submit your application for each position of interest. To receive an email notice anytime jobs in this or other categories are posted, you may choose to complete a from the slide-out menu located at the top left of our Job Opportunities page.
Minimum Qualifications
Training: Bachelor's degree from an accredited college or university.
OR
Substitution: Additional experience as described below may substitute for the required training at the rate of one (1) year of experience for every thirty (30) semester hours of training.
AND
Experience: Two (2) years of full-time or equivalent part-time paid experience in providing programmatic assistance to staff, users or participants in a program, or experience in customer service, banking, human resources, telemarketing, sales, or hospitality.
OR
Substitution: Graduate coursework from an accredited college or university may substitute at a rate of fifteen (15) semester hours for every one (1) year of required experience.

***DETAILS OF RELATED EXPERIENCE MUST BE SHOWN IN THE WORK EXPERIENCE SECTION OF YOUR ONLINE APPLICATION***
State employment offers a variety of benefits.

Expected salary: $30502 – 56428 per year

Location: Kanawha, IA

Job date: Sat, 01 Apr 2023 22:52:25 GMT

Apply for the job now!