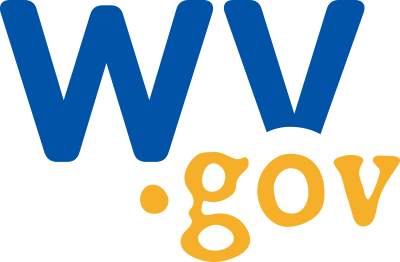 Job title: Employment Programs Interviewer 1 – Workforce WV – Wood Co

Company: State of West Virginia

Job description: Nature of Work
Special Hiring Rate: $30,030

At WorkForce WV, this position is in the Field Operations unit located in the Parkersburg local field office. Will be contacting new MACC registrants to offer services, taking job information from prospective employers by phone, mail, or in person to write job orders or update employer contacts. Will be conducting eligibility interviews and job matches. Will assist job seeker with employment services & offer referrals to partner agencies. Will process initial or continuous unemployment claims and will explain the benefit provisions of various UI law and Regulations to claimants and employers. Will interview claimants to verify work history and will offer help with resume.
Click The APPLY Link To Apply Online.
IMPORTANT: Your eligible score will be based on information provided in your application; therefore, make sure your application is detailed and complete. You MUST complete ALL parts of the application, including the Work Experience section.
ATTENTION: Applicant must verify post high school education by submitting an official transcript or diploma, training or licensure earned pertaining to this position by the closing date of the posting, if not previously verified. If you are claiming Veterans preference, please submit "MEMBER 4" form and/or your VA Letter.
Please attach documents to the online application before submitting it. Or, you may email it to: or by mail to: WV Division of Personnel, 1900 Kanawha Blvd. E., Building 3, Suite 500, Charleston, WV 25305.
This announcement is for one or more specific vacancies and only applies to the location(s) indicated. Your application will remain active for this job for 180 days or until the job is filled. Application for this job does not automatically qualify you for other positions. Be sure to submit your application for each position of interest. To receive an email notice anytime jobs in this or other categories are posted, you may choose to complete a from the slide-out menu located at the top left of our Job Opportunities page.
Minimum Qualifications
Training: High school diploma or the equivalent.
AND
Experience: Two (2) years of full-time or equivalent part-time paid employment.
OR
Substitution: Successful full-time or equivalent part-time study from an accredited college or university may be substituted for the required experience at a rate of thirty (30) semester hours for every one (1) year of required experience on a year-for-year basis. Vocational school training may be substituted for the required experience at a rate of 1080 clock hours for every one (1) year of required experience on a year-for-year basis.

***DETAILS OF RELATED EXPERIENCE MUST BE SHOWN IN THE WORK EXPERIENCE SECTION OF YOUR ONLINE APPLICATION***
Other Information
Special Hiring Rate: $30,030
State employment offers a variety of benefits.

Expected salary: $27662 – 51173 per year

Location: Wood County, WV

Job date: Sun, 02 Apr 2023 04:26:19 GMT

Apply for the job now!