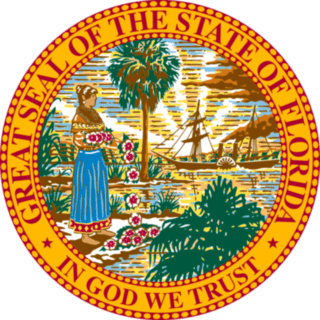 Job title: EMPLOYMENT SECURITY REPRESENTATIVE II

Company: State of Florida

Job description: Requisition No: 798949
Agency: Economic Opportunity
Working Title: 798949-EMPLOYMENT SECURITY REPRESENTATIVE II – 40034163
Position Number: 40034163
Salary: $31,200-33,000
Posting Closing Date: 04/11/2023
JOB TYPE: FULL TIME / CS
POSITION LOCATION: Tallahassee, FL (relocation benefits are not available for this position)
Employment Security Representative II
INTERNAL
Our Organization and Mission:
The Florida Department of Economic Opportunity (DEO) works across the state to support Florida's economy, robust and talented workforce, and our local communities. We are dedicated to making a stronger and more resilient Florida, so our businesses, communities, and workforce are better prepared to withstand future economic slowdowns and natural disasters.
The Florida Department of Economic Opportunity is an Equal Opportunity Employer/Program. Auxiliary aids and services are available upon request to individuals with disabilities. (TTY/TDD 1-800-955-8771 or the Florida Relay Service – 711.)
Let DEO's mission become yours. To find out more about us, click on the link:
The Work You Will Do:
The Employment Security Representative II is a member of the Reemployment Assistance Contact Center, Tallahassee team of the Division of Workforce Services. The role of this position is to support contact center agents in their efforts to assist customers in addressing issues related to the State of Florida Re-employment Assistance program. This position is responsible for completing the more complex programmatic functions impacting call center operations.
The Difference You Will Make:
DEO is a fast-paced work environment in which critical thinking and prioritizing are a must.
How You Will Grow:
DEO encourages its employees to constantly innovate and seek efficiencies. Trainings are made available throughout the year and on request with our Office of Human Resources Training and with our Division of Workforce Training Unit. In accordance with DEO's Vision and Mission, the employee:
Furthers Florida's economic vision by providing support that enhances the economy and develops, safe, and healthy communities.
Meets customer/client expectations with an emphasis on responsiveness, quality, quantity, and timeliness of work.
Provides information clearly, accurately, and succinctly; and also exhibits good listening skills.
Works collaboratively to optimize the effectiveness of DEO's available resources and tools.
Uses knowledge acquired through education, training, or experience to complete tasks.
These expectations are for all our employees, and you will be expected to model these as a leader. We believe in supporting and encouraging you as you take on important and often complex projects while offering you the opportunity to gain valuable experience.
Where You Will Work:
Tallahassee is Florida's Capital City and continues to grow by attracting development and new businesses. Tallahassee is a mid-sized city in the heart of Florida's Big Bend. DEO's main office is located in Downtown Tallahassee, the political epicenter that draws in visitors each year to visit the state's Capitol. Each spring, the legislative session opens, and people pour in to see the Florida Legislature perform business and approve the state's annual budget. Being in Tallahassee will guarantee you an experience vibrant with a unique experience, professional growth, entertainment, and culture.
Tallahassee is:
Known for its beautiful parks, rolling hills and oak trees, canopied roads, hotels, dining, museums, arts, music, and natural resources (
) * Home to major college campuses, Florida State University (FSU), Florida A & M University (FAMU) and Tallahassee Community College (TCC).
Approximately 22 miles from the nearest beach (
)
Within a state having no state income tax for residents of Florida
WORKING FOR THE STATE OF FLORIDA HAS BENEFITS!

State Group Insurance coverage options+
(health, life, dental, vision, and other supplemental option)

Retirement plan options, including employer contributions ( )
Nine paid holidays and a Personal Holiday each year
Annual and Sick Leave Benefits
Student Loan Forgiveness Program (Eligibility required)
Flexible Spending Accounts
Tuition Fee Waivers (Accepted by major Florida colleges/universities)
Ongoing comprehensive training provided
Highly skilled, professional environment
For a more complete list of benefits, visit .

We care about the success of our employees.
We care about the success of our clients.
We are always improving our technology, our tools, our customer's experiences and ourselves.
A rewarding experience for reliable, compassionate and professional employees.
Pay: $31,200-33,000
Your Specific Responsibilities:
The role of this position is to support contact center agents in their efforts to assist customers in addressing issues related to the State of Florida Re-employment Assistance program. This position is responsible for completing the more complex programmatic functions impacting call center operations.
OPERATIONAL: Follow regulations, processes, and operating procedures. Help agents in their efforts to assist claimants in maintaining RA claims including benefit payment requests, fact-finding and answering questions.
Reviews claimant concerns to determine the best course of action regarding RA determinations and/or issues. Troubleshoots issues that impact the claimant's ability to access claim information housed in the Re-employment Assistance System (RAS). Resolves referred issues and/or concerns as appropriate. Additionally, incumbent investigates claimant concerns regarding the RA Appeal Process.
Handles overflow calls regarding RA claims. Determines best course of action based on claimant's needs. Works in concert with the Benefits Program Supervisor/Analyst-SES on daily assignments and follow-ups.
Makes decisions and take appropriate actions regarding adjudication issues and determinations.
Assist in compiling data to develop reports
Required Knowledge, Skills, and Abilities:

Knowledge of the principles and techniques of effective communication.
Knowledge of reemployment assistance applicable laws, regulations, policies, and procedures.
Skilled in using the Microsoft Office Suite.
Skilled in basic keyboarding.
Ability to prepare e-mail correspondence relating to the re-employment assistance program.
Ability to maintain records relating to the re-employment assistance program.
Ability to communicate effectively.
Ability to establish and maintain effective relationships with others.
Ability to solve problems and make decisions.
Ability to conduct fact-finding regarding re-employment assistance program claim issues.
Ability to deal with the public in a tactful, courteous, and effective manner.
Ability to collect, record, and evaluate data.
Ability to work independently.
Qualifications:
As a condition of pre-employment eligibility, a Level 2 security background screening is required, which consists of fingerprinting and a check of local, state and national law enforcement records.
Minimum:
Duties and responsibilities of this position must be performed at the official work site of the Department
PREFERENCE:
Have at least 6 months of experience in Reemployment Assistance and/or Workforce Services
The State of Florida is an Equal Opportunity Employer/Affirmative Action Employer, and does not tolerate discrimination or violence in the workplace.
Candidates requiring a reasonable accommodation, as defined by the Americans with Disabilities Act, must notify the agency hiring authority and/or People First Service Center (1-866-663-4735). Notification to the hiring authority must be made in advance to allow sufficient time to provide the accommodation.
The State of Florida supports a Drug-Free workplace. All employees are subject to reasonable suspicion drug testing in accordance with Section 112.0455, F.S., Drug-Free Workplace Act.
VETERANS' PREFERENCE. Pursuant to Chapter 295, Florida Statutes, candidates eligible for Veterans' Preference will receive preference in employment for Career Service vacancies and are encouraged to apply. Certain service members may be eligible to receive waivers for postsecondary educational requirements. Candidates claiming Veterans' Preference must attach supporting documentation with each submission that includes character of service (for example, DD Form 214 Member Copy #4) along with any other documentation as required by Rule 55A-7, Florida Administrative Code. Veterans' Preference documentation requirements are available by clicking . All documentation is due by the close of the vacancy announcement.

Expected salary: $31200 – 33000 per year

Location: Tallahassee, FL

Job date: Mon, 03 Apr 2023 22:50:47 GMT

Apply for the job now!