As one of the most popular life simulators, The Sims 4 is an open world in which gamers get to create their own experiences. While lots of The Sim's magic comes from its outlandish features, there is also satisfaction in the level of realism in the gameplay that can be achieved.
Related: The Sims 4: Discover University – How to Pass Exams
The possibilities are endless, with more base game features being added. One such feature is the Freelance Career path.
What Is Freelancing In The Sims 4?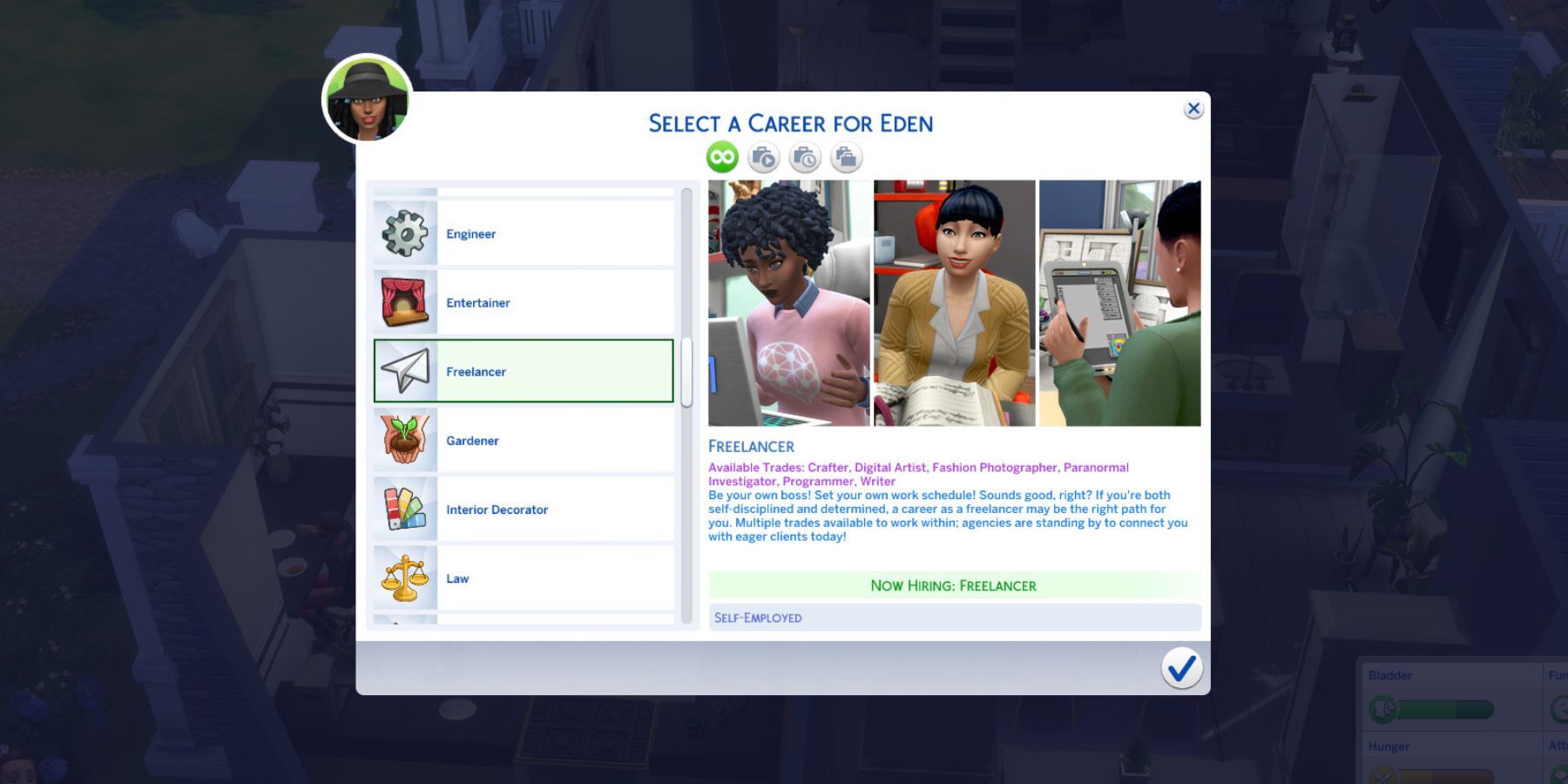 The Freelance Career in The Sims 4 is similar to freelancing in the real world. Sims can choose their own work schedule, gigs, and pay rate as freelancers. The Freelance Career is listed in the Career Menu just like standard careers. Players can access the Career Menu by using their Sim's cellphone and selecting "Find a Job" or from the Career Panel at the bottom right side of the screen next to the Aspirations panel.
Related: The Sims 4: Get To Work Retail Guide
The Freelancer Career doesn't have promotions or levels and instead is based out of agencies that provide contract opportunities called gigs. The higher a Sims skill is in whichever trade they pursue, the better-paid jobs become available. There are six freelance agencies in The Sims 4 from the base game, Moschino Stuff, Paranormal Stuff, and Eco Lifestyle. The agencies and their trade type include the following:
Computer Experts – Freelance Programmer
Electrified Artists – Freelance Artist
Fighting Words – Freelance Writer
Tomorrow's Style – Freelance Fashion Photographer
Federal Bureau of Spooky Investigation – Freelance Paranormal Investigator
SIMply Crafted – Freelance Crafter
How To Get Freelance Gigs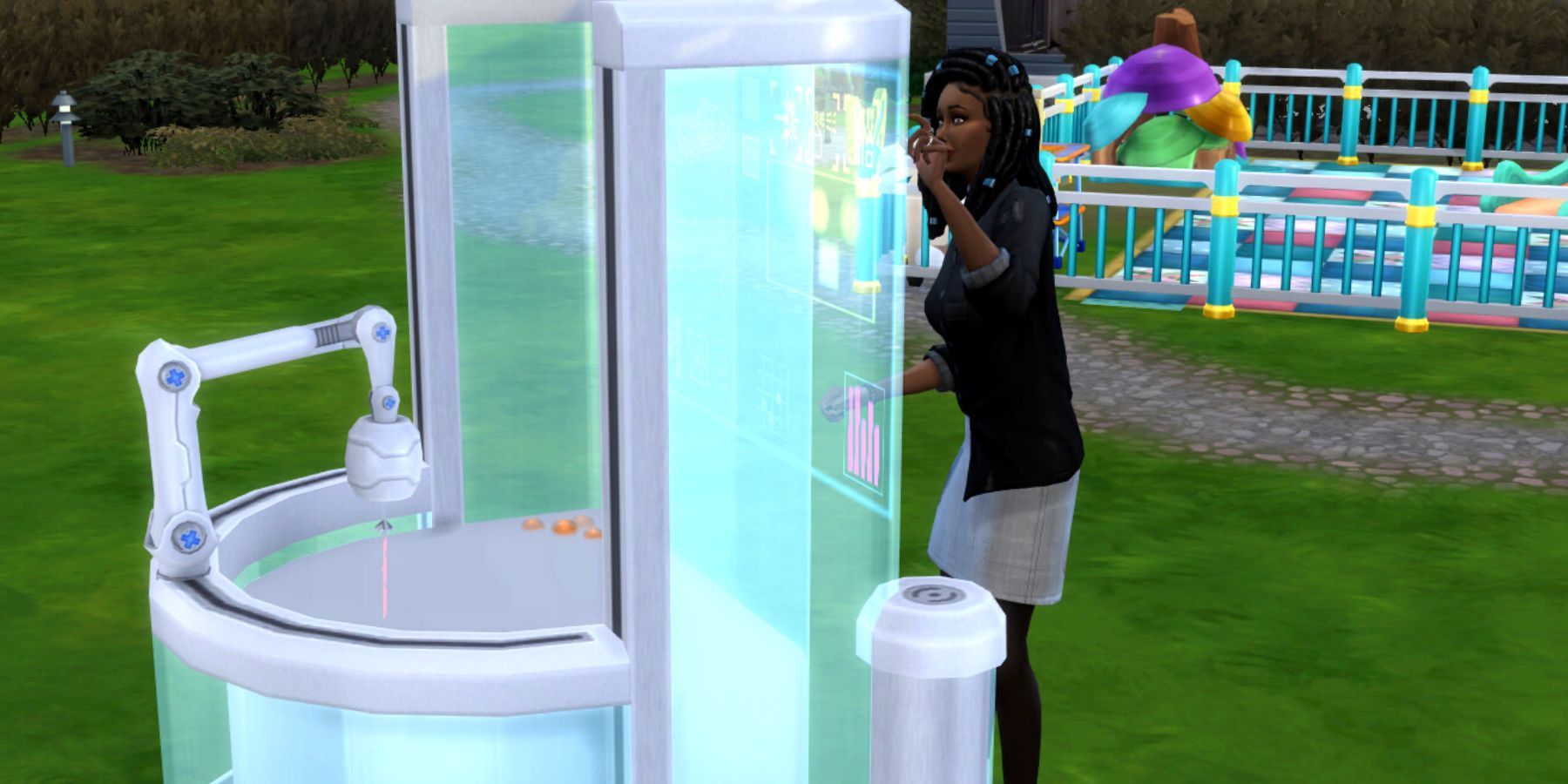 Freelancer Sims find work less traditional and are the boss of their own time. To find freelance gigs, Sims must first join an agency. The steps to joining an agency go as follows:
Select the Career Panel to access the agency list
Click "Select Trade"
Choose one of the agencies
After joining an agency, players can choose a gig matching their skill level. This is done from the same menu where they selected their agency. Sims can only complete one gig at a time and cancel the job at any point. However, they will not earn any money from it regardless of how many tasks they've done. The unavailable gigs are dimmed and cannot be clicked on.
Sims must complete a series of tasks in time to complete the gigs. These tasks vary depending on the trade, and Sims may have to purchase certain equipment or materials. If all the tasks are completed before the deadline, and the client accepts the work, they will get paid. High-skill level gigs pay out more money whenever completed successfully, so leveling up skills has benefits. On the other hand, the client may reject work submissions, and Sims will have to redo the final product. This mainly happens whenever players try to submit work without doing all the preparation tasks.
Base Game Freelance Careers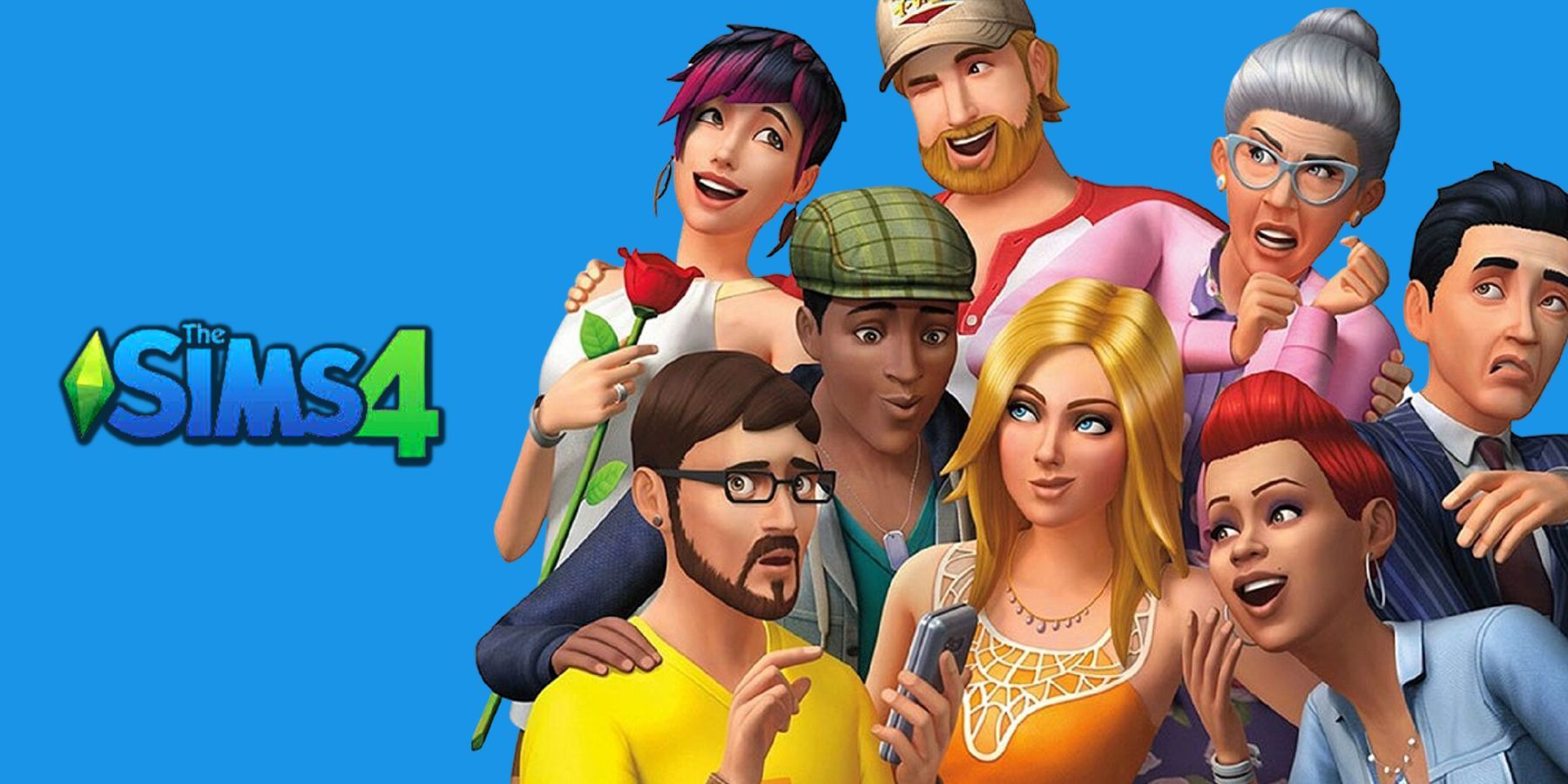 Freelance Programmer
| Name | In-Game Description |
| --- | --- |
| Computer Experts | Want in on a little secret? You don't have to be an expert in computers to be a great freelancer! All you need is a PC, a search engine, and the iron will deal with "ideas people." Still, it helps to be an expert. |
Freelance Artist
| Name | In-Game Description |
| --- | --- |
| Electrified Artists | Can a digital painting make you cry? Right now, no one knows. This is partly because many would consider this very idea frivolous. But it's also because whoever successfully answers this question must first have answered several others. Why do we cry? Why do we laugh, love, or smile? What are the touchstones of our emotions? Until now, the people who asked such questions tended not to be the same people who created digital art. Instead, they were writers, filmmakers, painters, and musicians; in the traditional sense, they were artists. We're about to change that tradition. The name of our agency is Electrified Artists. |
Freelance Writer
| Name | In-Game Description |
| --- | --- |
| Fighting Words | When people see us in the street, they point and exclaim, "Them's Fighting Words!" Okay, they don't. Perhaps someday. We handle jobs ranging from proofreading to ghostwriting for famous people. Grab a keyboard, boot up your favorite word processor, and join us! |
Moschino Stuff Freelance Careers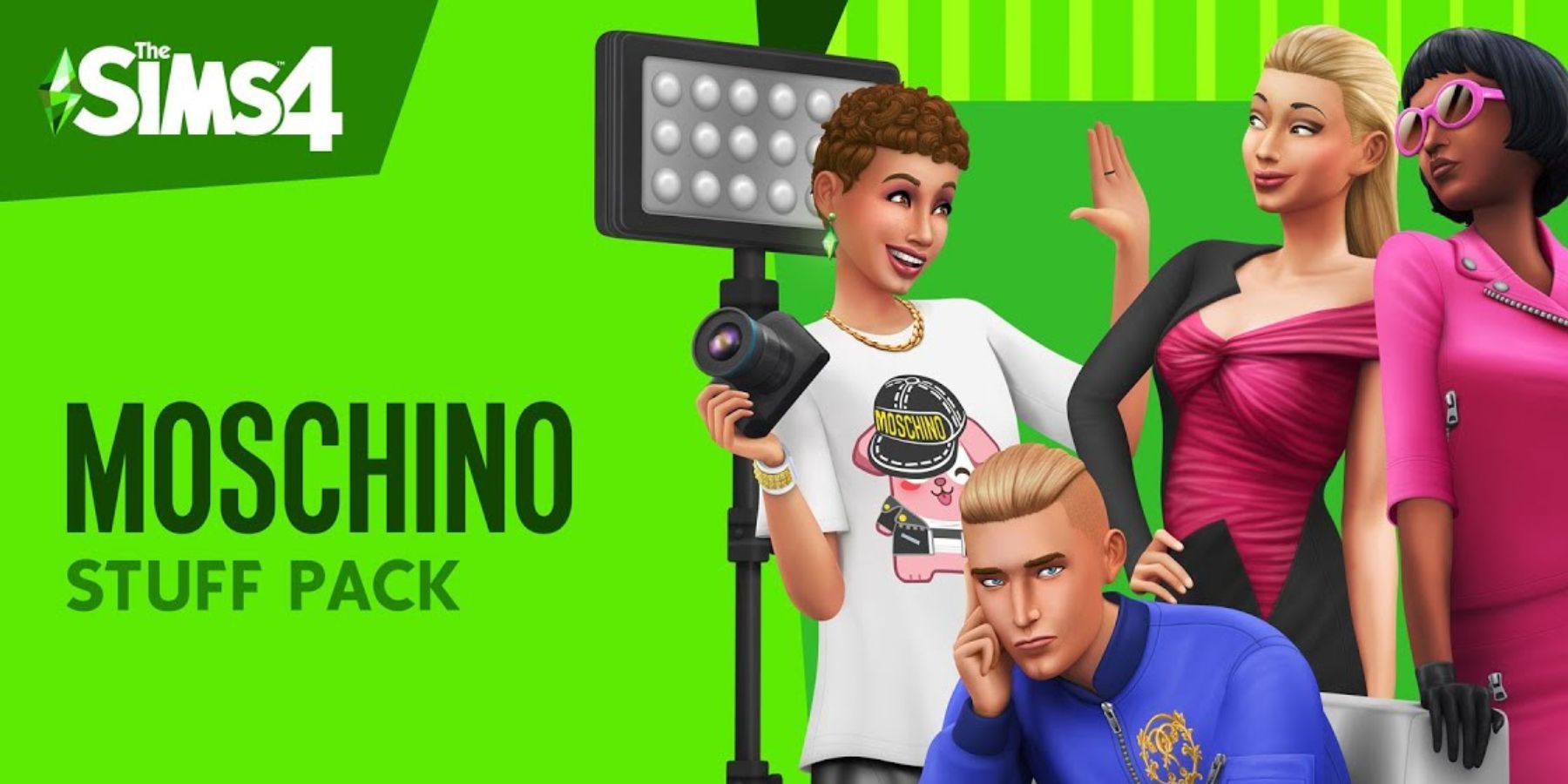 Freelance Fashion Photographer
Related: The Sims 4: Best Part-Time Jobs
| Name | In-Game Description |
| --- | --- |
| Tomorrow's Style | Tomorrow's Style represents and gets you the fashion shoots you need. Sure, you might get stuck with a department store catalog, but work hard, and you might just shoot the next high fashion collection worn by celebrities at the Starlight Accolades. Hire photo subjects, select the clothes, set the subjects in the appropriate poses, and capture the magic. Build a home photo studio, or take your camera and tripod on location to get the best shots. Don't forget to self-promote by uploading your photos to Fashion Simstagram! |
Paranormal Stuff Freelance Careers

Paranormal Investigator
| Name | In-Game Description |
| --- | --- |
| Federal Bureau of Spooky Investigation | Do you have spirits in your house? Do you keep finding creepy dolls in your attic? Do you ever hear creepy voices outside your head? Know this. Specters are out there, and they're kinda jerks. If you've been certified as a Paranormal Investigator, you're welcome to join ranks of our elite phantom patrollers. As an agent, it's up to you to make this world a little less spooky. |
Eco Lifestyle Freelance Careers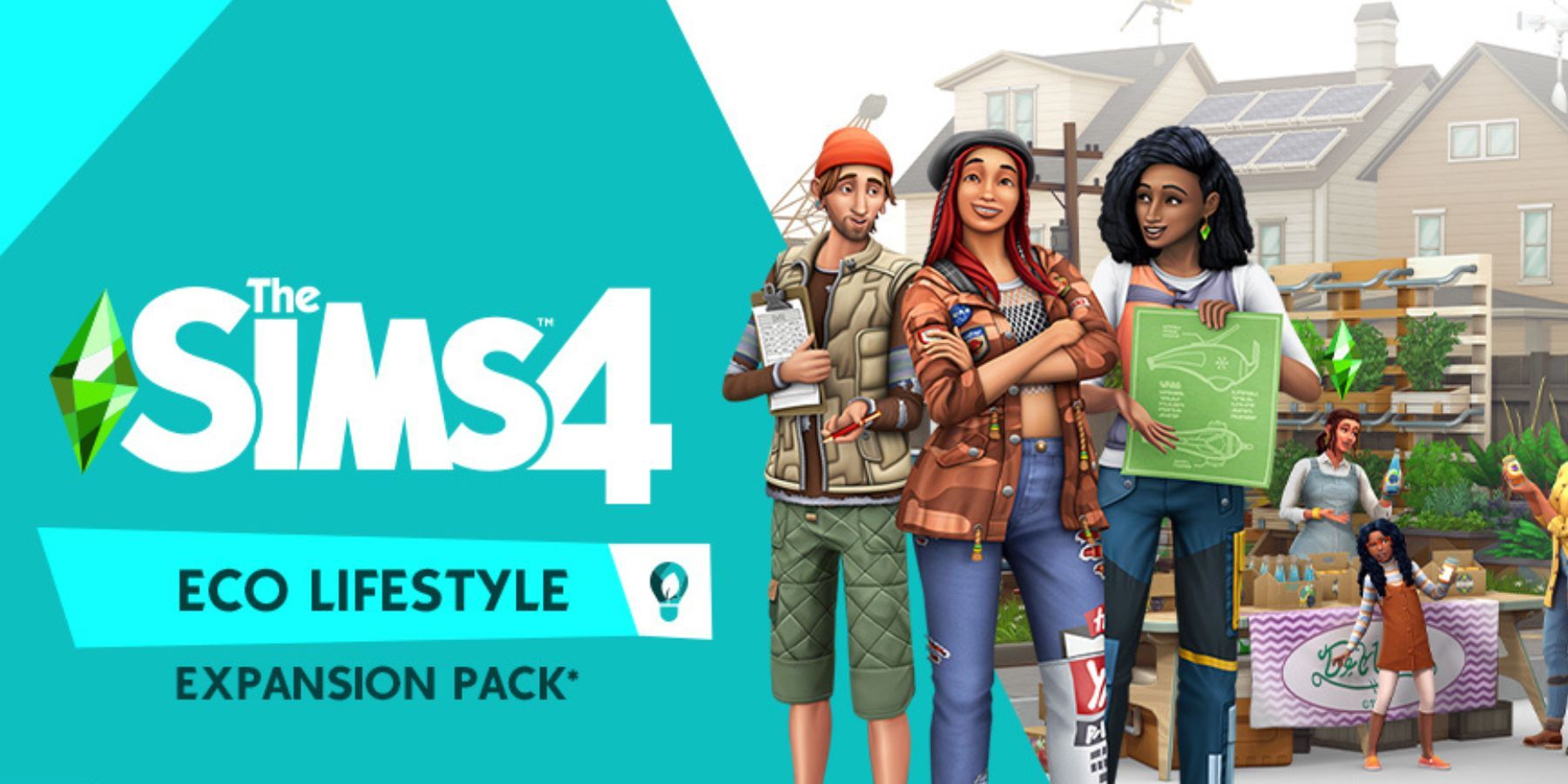 Freelance Crafter
| Name | In-Game Description |
| --- | --- |
| SIMply Crafted | SIMply Crafted's mission is to deliver hand-crafted and responsibly sourced goodies to the eco-conscious Sims of the world. On-demand, at your fingertips, devoid of guilt. So light up your Candles, sip your Fizzy Juice, and relax on your Couch, knowing that they were all dipped, upcycled, or fizzed with love by a true artisan. This note was printed on digitally recycled paper. |
The Sims 4 is available now for PC, PS4, PS5, Xbox One, and Xbox Series X/S