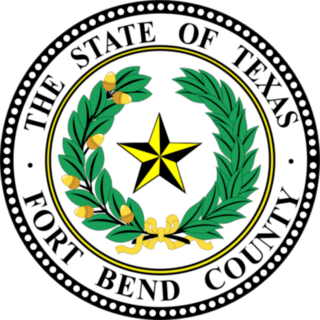 Job title: Temporary Youth Worker – Human Resources: Youth Employment Program

Company: Fort Bend County

Job description: Overview
Fort Bend County is ranked as one of the fastest growing counties in the nation. We have capitalized on not only the creed of our location, but on the "quality of life" for our families to call home. Our employees are the key to our success and the heartbeat of our foundation. The diversity and inclusivity of our community is our strength and at the forefront of a workplace environment welcoming to all. Live Here! Work Here!
JOB SUMMARY:
Fort Bend County is recruiting for Youth Employment Program (YEP) Youth Workers that would work during the summer months. YEP participants will engage in pandemic-related work experiences by providing support as needed for all functional areas within the departments and the public to ensure effective, efficient, and productive results. Performs various clerical and administrative duties as assigned.
Responsibilities

Provides assistance and general support to all staff of the department.
May provide data collection and data entry as needed.
May assist with the mail and distributes correspondence for the Department.
May assist with scanning, filing, organizing and maintaining files and assist with records management.
May serve as front desk backup and greet the public and assist with questions.
May answer phone inquiries and/or direct calls to the proper person or accurately records telephone messages.
May maintain inventory of materials or supplies.
May assist with computers, Social Media and websites.
May assist with presentation preparation.
May use computers, scanners, calculators, printers, and other equipment.
May assist with equipment and upkeep. Perform other duties as needed by Department.
Maintains confidentiality and security of documents and data.
Qualifications

Must be between 16-21 years of age.
Must reside in Fort Bend County.
Good computer and data entry skills.
Ability to learn and comprehend department routines.
Ability to follow detailed instructions.
Ability to work as a team player.
Good verbal and written communication skills.
Strong interpersonal skills with the ability to interact and deal effectively with the public and all levels of employees.
Strong organizational skills.
Ability to maintain confidentiality.
Reliable transportation to travel to and from work.
WORK LOCATION: Nature of assignments will vary and be located within different sites in Fort Bend County area.
SALARY: Temporary $10.00 – $15.00 per hour, up to 40 hours per week
DURATION: Approximately 8 Weeks
CLOSING: Upon filling position
Fort Bend County is an equal opportunity employer, committed to non-discrimination in employment on any basis including race, color, religion or creed, sex, sexual orientation, gender, gender identity, gender expression, pregnancy status (including childbirth and related medical conditions), national origin, ethnicity, citizenship status, age (40 and over), physical or mental disability, genetic information, protected military and veteran status, political affiliation or beliefs, or any other classification protected by state, federal and local laws, unless such classification is a bona fide occupational qualification.
For more information on Fort Bend County's Title VI / Nondiscrimination Statement, visit
To be considered for employment, all interested candidates should complete the required Fort Bend County online employment application located at

Expected salary: $10 – 15 per hour

Location: Richmond, TX

Job date: Wed, 05 Apr 2023 02:45:41 GMT

Apply for the job now!