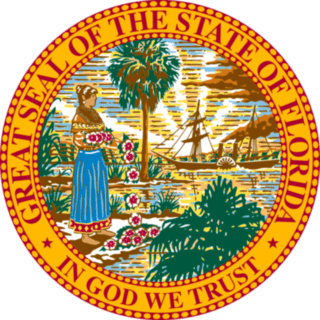 Job title: EMPLOYMENT SECURITY REPRESENTATIVE II

Company: State of Florida

Job description: Requisition No: 798931
Agency: Economic Opportunity
Working Title: EMPLOYMENT SECURITY REPRESENTATIVE II – 40044164
Position Number: 40044164
Salary: $38,640 – $40,634
Posting Closing Date: 04/15/2023
Our Organization and Mission:
The Florida Department of Economic Opportunity (DEO) works across the state to support Florida's economy, robust and talented workforce, and our local communities. We are dedicated to making a stronger and more resilient Florida, so our businesses, communities, and workforce are better prepared to withstand future economic slowdowns and natural disasters.
In collaboration with our partners, we salute our nation's veterans and are honored to have the opportunity to support them and their family members by encouraging them to apply at DEO for positions that fit their skill sets.
The Florida Department of Economic Opportunity is an Equal Opportunity Employer/Program. Auxiliary aids and services are available upon request to individuals with disabilities. (TTY/TDD 1-800-955-8771 or the Florida Relay Service – 711.)
Let DEO's mission become yours. To find out more about us, click on the link:
The Work You Will Do:
As an Employment Security Representative II, you will assist job seekers in our resource area with a wide variety of career search tasks, from getting started with Employ Florida to advanced resume and job search assistance. You will be part of the DEO team at CareerSource Suncoast, based in Sarasota County at our North Port location.
The Difference You Will Make:
You will have the opportunity to serve job seekers by assisting them in creating, working toward, and achieving their career goals while overcoming barriers to employment. DEO is a fast-paced work environment in which critical thinking and prioritizing is a must.
How You Will Grow:
DEO encourages its employees to constantly innovate and seek efficiencies. Trainings are made available throughout the year and on request with our Office of Human Resources Training and with our Division of Workforce Training Unit. In accordance with DEO's Vision and Mission, the employee:
Furthers Florida's economic vision by providing support that enhances the economy and develops, safe, and healthy communities.
Meets customer/client expectations with an emphasis on responsiveness, quality, quantity, and timeliness of work.
Provides information clearly, accurately, and succinctly; and also exhibits good listening skills.
Works collaboratively to optimize the effectiveness of DEO's available resources and tools.
Uses knowledge acquired through education, training, or experience to complete tasks.
These expectations are for all our employees, and you will be expected to model these as a leader. We believe in supporting and encouraging you as you take on important and often complex projects while offering you the opportunity to gain valuable experience.
Where You Will Work:
North Port is strategically located on the west coast of Florida, between Tampa and Ft. Myers and is the largest city, both in landmass and population in Sarasota County. We currently have two exits on Interstate 75 that are within city limits; North Port's stretch of U.S. 41 is attractive and booming.
North Port is only minutes away from some of Florida's most beautiful beaches, including Stump Pass State Park, Siesta Key, and several others on Manasota, Casey, and Longboat Keys. We also enjoy access to four airports in the area: Sarasota, Punta Gorda, Fort Myers, and Tampa.
Our Florida sunshine and warm climate allow residents and visitors alike to enjoy a high quality of life year-round. North Port has more than 80 miles of freshwater canals. Golfing, boating, kayaking, nature walks, and horseback riding can all be done in and around North Port. We are also home to the Myakka State Forest.
WORKING FOR THE STATE OF FLORIDA HAS BENEFITS!

State Group Insurance coverage options+
(health, life, dental, vision, and other supplemental option)

Retirement plan options, including employer contributions ( )
Nine paid holidays and a Personal Holiday each year
Annual and Sick Leave Benefits
Student Loan Forgiveness Program (Eligibility required)
Flexible Spending Accounts
Tuition Fee Waivers (Accepted by major Florida colleges/universities)
Ongoing comprehensive training provided
Highly skilled, professional environment
For a more complete list of benefits, visit .

We care about the success of our employees.
We care about the success of our clients.
We are always improving our technology, our tools, our customer's experiences and ourselves.
A rewarding experience for reliable, compassionate and professional employees.
Pay:
$38,640 – $40,634 annually
Your Specific Responsibilities:
This is a professional position within the CareerSource Service system responsible for providing career counseling and job placement services to a broad range of clients. These services are identified as Career Services, i.e. basic career services and individualized career services, in accordance with the Workforce Innovation and Opportunity Act, WIOA Title III:
Resource area coverage to include:
Providing personalized, professional, quality service to all clients utilizing the available tools and resources located in the resource area, including computers, scanners, copiers, and fax machine.
Greeting clients and providing guidance regarding appropriate use of the resource area.
Ensuring clients are fully registered in the Employ Florida website and that they understand the benefits of full registration.
Providing assistance to clients accessing Employ Florida, other job search websites, tutorials, assessment tools and other available computer software resources.
Providing new clients with a general orientation to CareerSource Suncoast services.
Assisting clients with resume creation and editing, online job searches, online job applications, tutorials, assessment tools, and other available computer software resources.
Acquiring and maintain a working knowledge of all updated job search tools, policies, standards and procedures.
Maintaining all updated materials and resources available to the clients within the Resource Center.
Providing assistance with scanning, copying, faxing, and other equipment available within the resource area.
Responding to telephone calls to the resource area to include assessing client needs, then providing direct instruction and information, appropriate points of contact, and additional resources.
Conduct initial employability assessments with new clients to identify potential barriers, career interests, and requested assistance.
Refer clients to community resources for appropriate employment related services and/or available supportive services through these sources as well as other programs, i.e. Supplemental Nutrition Assistance Program (SNAP), Temporary Assistance for Needy Families (TANF), and Veteran programs.
Record and monitor client interaction and contact daily by entering service codes and case notes into Employ Florida.
Prescreen and provide job referrals for clients as appropriate.
Required Knowledge, Skills, and Abilities:
Knowledge of: the principles and techniques of effective communication; applicable laws, regulations, policies and procedures.
Ability to: prepare correspondence relating to an employment security program, maintain records and prepare reports, communicate effectively, establish and maintain effective relationships with others, conduct interviews and investigations, deal with the public in a tactful, courteous and effective manner, work independently; plan, organize and coordinate work assignments.
Digital literacy: Competency in Microsoft Office (Word, Outlook, Excel). Ability to maintain and update Outlook calendar daily, share calendar, and search others' calendars. Ability to effectively conduct Google searches and similar; diagnose for best results vs. scams, etc. Basic competency in social media (i.e. LinkedIn) including profile creation and regular monitoring. Ability to write professional emails to a variety of audiences. Ability to use a personal computer for communication, documentation, reporting and data collection.
Qualifications:
As a condition of pre-employment eligibility, a Level 2 security background screening is required, which consists of fingerprinting and a check of local, state, and national law enforcement records.
Minimum:
Must become certified as a Workforce Development Professional (Tier 1) within 6 months of appointment.
May be required to travel locally within Sarasota county; must furnish own transportation.
Preferred:
Bachelor's degree; professional or nonprofessional experience in areas related to employment security –interviewing, counseling, job placement, aptitude testing and assessments, job development, or job analysis –may substitute on a year-for-year basis for the college education.
The State of Florida is an Equal Opportunity Employer/Affirmative Action Employer, and does not tolerate discrimination or violence in the workplace.
Candidates requiring a reasonable accommodation, as defined by the Americans with Disabilities Act, must notify the agency hiring authority and/or People First Service Center (1-866-663-4735). Notification to the hiring authority must be made in advance to allow sufficient time to provide the accommodation.
The State of Florida supports a Drug-Free workplace. All employees are subject to reasonable suspicion drug testing in accordance with Section 112.0455, F.S., Drug-Free Workplace Act.
VETERANS' PREFERENCE. Pursuant to Chapter 295, Florida Statutes, candidates eligible for Veterans' Preference will receive preference in employment for Career Service vacancies and are encouraged to apply. Certain service members may be eligible to receive waivers for postsecondary educational requirements. Candidates claiming Veterans' Preference must attach supporting documentation with each submission that includes character of service (for example, DD Form 214 Member Copy #4) along with any other documentation as required by Rule 55A-7, Florida Administrative Code. Veterans' Preference documentation requirements are available by clicking . All documentation is due by the close of the vacancy announcement.

Expected salary: $38640 – 40634 per year

Location: Sarasota, FL

Job date: Thu, 06 Apr 2023 22:32:02 GMT

Apply for the job now!