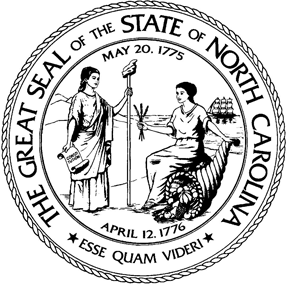 Job title: Disabled Veterans Career Employment Services Consultant

Company: State of North Carolina

Job description: Description of Work
***Recruitment Range: $32,460.00 – $50,720.00 ***
Salary Grade: NC06
This is a report, previous applicants are still under consideration and do not need to reapply.
**INCLUDE ALL RELEVANT EDUCATION AND WORK EXPERIENCE IN THE DESIGNATED EDUCATION AND WORK HISTORY SECTION ON THE FORMAL APPLICATION.**

If there are no qualified candidates remaining in the applicant pool who meet the minimum Education and Experience or Knowledge, Skills, and Abilities required for the position, the agency may consider for this position, a trainee who does not meet the minimum requirements. Salary for a trainee may be set at a lower level than the classification salary range and recruitment range that is listed in the posting with the salary being adjusted up accordingly when the trainee has obtained the necessary additional education and experience to fully meet the minimum qualifications as outlined in the .
The North Carolina Division of Workforce Solutions (DWS) mission is to develop North Carolina's workforce talent, help individuals advance their career opportunities, and meet business workforce needs by connecting talent to jobs. The division administers North Carolina's participation in The Jobs for Veterans State Grants (JVSG) program under the U.S. Department of Labor.
The position in this announcement provides employment-related services to veterans, emphasizing campaign badge veterans and other veterans having service-connected disabilities and Significant Barriers to Employment (SBE.) The position will give individualized career services (intensive services) and facilitate job placement for veterans using a case management approach. Work primarily involves outreach activities through veterans and civic organizations to locate and assist target group members. JVSG staff members operate in a paperless environment and are based in NCWorks Career Centers.
The position is based in the Elizabeth City/Pasquotank County – NCWorks Career Center and will provide outreach to veterans in the 10-county region of Northeast NC. To provide a full range of services to veterans, Employees in this position are expected to travel to partner locations, targeted service areas, and other NCWorks Career Centers, depending on business needs. This position reports directly to the Elizabeth City DWS Career Center Manager.
Knowledge, Skills and Abilities / Competencies
The Knowledge, Skills, and Abilities listed below, along with the Minimum Education and Experience Requirements, are REQUIRED to qualify for this position. We will not review resumes in lieu of the Experience and Education listed on the application (additional statement below). Click these links for additional information: and .
To qualify for this position applicants must document on the application that they possess ALL of the following:

Ability to interview the general public to appraise their interests, aptitudes, abilities, and personality characteristics for either vocational, employment, or educational opportunities.
Ability to answer questions, and explain or interpret state or federal rules, or regulations to military veterans or the general public.
Ability to review employment applications and evaluate individual work history, military records, education, and training to assess job skills, compensation needs, or other qualifications.
Management Preferences:
Applicants with one (1) year prior experience working with military veterans and employers providing placement and related services.
Applicants should have a good knowledge of agency employment services and veteran programming.
Applicants should be knowledgeable of all veterans' organizations in the community.
Applicants should have solid PC skills including the usage of MS Excel, Word, and PowerPoint.
Necessary Special Requirement:

38 U.S.C. 4103A requires that employees in this class be honorably discharged veterans who have served a minimum of 180 days on active duty other than for training in the Armed Forces or were discharged or relieved from active duty because of a service-connected disability. Chapter 41 of Title 38 continues, "Preference shall be accorded in the following order:

To qualified service-connected disabled veterans.
If no veteran described in paragraph (1) is available, to qualified eligible veterans.
If no veteran described in paragraph (1) or (2) is available, then to qualified eligible persons.
Candidates will be required to verify they meet Federal Armed Forces service requirements associated with this position by providing a DD Form 214 prior to receiving any offer of employment. Candidates are encouraged to attach the DD Form 214 to the application.
Applicants seeking Veteran's Preference under N.C.G.S .126: Including the DD Form 214 is not optional, and it must be submitted at the time of application to obtain Veteran's Preference. The DD Form 214 may be attached to the online application or faxed on or before the closing date.
Minimum Education and Experience Requirements
Bachelor's degree from an appropriately accredited institution and one year of experience in human resource administration, case management, job development and placement, employment counseling, vocational guidance and counseling, social work, vocational rehabilitation, claims analysis, or related public contact work dealing with veterans or job applicants and employers in a variety of functions; or an equivalent combination of education and experience.
Supplemental and Contact Information
For consideration for this vacancy, all applicants must complete an online application using this link .
INCLUDE ALL RELEVANT EDUCATION, AND WORK EXPERIENCE IN THE DESIGNATED EDUCATION AND WORK HISTORY SECTION ON THE FORMAL APPLICATION.
Applicants seeking Veteran's Preference under N.C.G.S .126: Including the DD Form 214 is not optional, and it must be submitted at the time of application to obtain Veteran's Preference. The DD Form 214 may be attached to the online application or faxed on or before the closing date.
Applicants seeking National Guard Preference must attach an NGB 23A (RPAS) if they are a current member of the NC National Guard in good standing. If you are a former member of the NC National Guard who served for at least 6 years and was discharged under honorable conditions, you must attach either a DD256 or NGB 22.
Applicants requesting and receiving an accommodation under the Americans with Disabilities Act (ADA) can submit paper applications via mail or by fax.
*IMPORTANT* Application resubmissions or attachment additions can only be made 24 hours after the last application submission or attachment addition. Please be mindful of the date and time the post closes and allow sufficient time to ensure that your documents have been acknowledged in your applicant inbox before closing your applicant account. If multiple applications are submitted to an individual posting, only the most recent application received prior to the posting closing date will be evaluated for consideration.
Applications for positions requiring specific coursework must be accompanied by a copy of the applicant's transcript.
Application with "see attached" or resumes in lieu of completed education and work experience on the formal application will be deemed incomplete. It will not be eligible for consideration for the vacancy. All attachments, unless specifically requested in the vacancy announcement (i.e. transcripts, proof of licensure or certification, etc.), are considered optional and will not be reviewed during initial screening to determine the applicant's eligibility for the vacancy.
Applicants may check the status of their application for a vacancy at any time by logging into the government jobs system using the above link. Once the applicant has logged in, the status of each submitted application is documented next to each vacancy for which he/she has applied.
All applicants recommended for hire will be subject to a criminal background check.
For permanent and time-limited appointments:

Eligible employees have benefits that include employee health insurance options, standard and supplemental retirement plans, NC Flex (a variety of high-quality, low-cost benefits on a pre-tax basis), and paid vacation, sick, and community service leave, to name a few. Paid parental leave is available for eligible employees. Some benefits require 30 + hours work/week for participation.
For temporary, contract or other supplemental staffing appointments:

There are no paid leave, retirement or other benefits associated with these appointment types.

Expected salary: $32460 – 56806 per year

Location: Elizabeth City, NC

Job date: Wed, 05 Apr 2023 06:14:12 GMT

Apply for the job now!