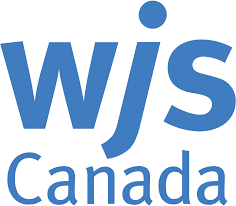 Job title: Disability Support Worker – (Employment & Community Access)

Company: WJS Canada

Job description: Competition Number:
304-33 Career & Life
Job Number:
J0123-1291
Job Title:
Disability Support Worker – (Employment & Community Access)
Job Type:
Temporary, Full-Time
City:
Vegreville
Province / State:
Alberta
Hours of Work Per Week:
full time
Scheduled Days Each Week:
Varies
Scheduled Hours:
Various 8 hr shifts & Various days
Number Of Positions:
1
Hiring Manager Name & Title:
Brenda Slopianka – Program Director
Compensation:
$20.00/Hour
The Program
As a Community Disability Support Worker, you will encourage independence and community integration skills such as accessing community services through vocational, recreational, leisure activities.
NOTE* CUPE union membership required
The Position
You will travel to – Vegreville, Bruderheim, Two Hills and Innisfree, in your own vehicle, to meet clients in their home &/or community. Mileage will be reimbursed according to WJS policy.
Together with the clients, you will set goals, identify challenges and celebrate successes; focusing on building independence, positive self esteem, employability and community citizenship.
The successful candidate will also be cross-trained to work with clients in 24hr Complex Needs residential homes in Vegreville.

This is a Temporary Full time position; you are welcome to apply for permanent positions with WJS Canada while filling this role.
Bona Fide Occupational Requirement: This is a gender-specific position based upon the behavior and needs of the persons served.
In Your Role You Will

Drive person in care (in your own vehicle) within the community.
Work with persons served to set career goals and obtain suitable employment.
Model & encourage socially acceptable behaviors, good citizenship and life skills.
Assist in the design, implementation & evaluation of ISPs, program specific policies & procedures.
Use computer program to write objective daily reports.
Use de-escalation techniques to deal with behaviours and/or provide immediate support in crisis situations.
Connect the individual with their family, friends & community.
Administer medication, first aid if/when necessary.
*** Prior to confirmation of employment all applicants must provide a current (dated within 6 months of hiring date) Criminal Record Check and Ministry Check. These checks can take up to 6 weeks to obtain, please ensure you prepare accordingly.
As An Ideal Candidate You Possess

Grade 12 High School Diploma
Diploma/Degree in Disabilities Studies, Social Work, Human Services, Special Education or equivalent preferred
One (1) year experience working with individuals with developmental disabilities & complex needs.
MANDATORY – A valid Class 5 Driver License with clear driving abstract and reliable transportation
A positive attitude and belief that persons with disabilities have the right / responsibility to define and pursue their life choices, and pursue active participation and involvement in the community.
Skills in assisting individuals in anger management, daily living, self help, etc.
First Aid/CPR Certification
Knowledge of basic health and safety rules and guidelines for personal health and safety, as appropriate.
Internal applicants must successfully complete their probationary period prior to applying
What WJS Canada does
WJS Canada, a national social services agency, provides community-based services to children and families, persons with developmental disabilities, at-risk youth and young offenders, designed to foster positive life changes, increase self-esteem and confidence. As a Certified B-Corp, for-profit company, we use the power of business to build a more inclusive and sustainable economy. Over the past 30 years, we've grown to over 700 dedicated staff who serve approximately 1,600 persons through over 125 services, with revenues that exceed $50 million annually.
Our Employees Enjoy

Financial reward for New Hire/Employee referrals
A fair and equitable wage.
An excellent Health and Dental benefit plan, with premiums paid by the employer!
Programming that meets current best practices.
Innovation that sets and defines new standards of care.
An empowering balance of independence and supervision.
World-class staff training and personal development.
For more information on WJS Canada visit our website:
We recognize that equity diversity and inclusion (EDI) is an important element in our work and in our day to day lives.
No telephone calls please. Only those candidates selected for an interview will be notified.

Expected salary: $20 per hour

Location: Vegreville, AB

Job date: Fri, 27 Jan 2023 23:23:40 GMT

Apply for the job now!