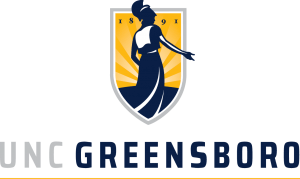 Job title: Student Employment Coordinator

Company: UNC Greensboro

Job description: Posting Details
Requisition Number S2606

Position Number 000621

Position Classification Title Administrative Support Spec

Functional Title Student Employment Coordinator

Position Type Staff

University Information
, located in the of North Carolina, is 1 of only 57 doctoral institutions recognized by the Carnegie Foundation for both higher and . Founded in 1891 and one of the original three institutions, UNC Greensboro is one of the most in the state with , and members representing 90+ nationalities. With , in over , UNC Greensboro is consistently recognized nationally among the top universities for , with noted strengths in , and follow UNCG on , , and .

Primary Purpose of the Organizational Unit
The mission of the Career & Professional Development is to provide professional guidance and resources to undergraduate and graduate students and alumni for their lifelong career development. Programs and services are designed to educate, counsel, and involve students and alumni in career planning and decision-making, experiential learning, continuing education, and/or employment search activities. To provide these programs and services, Career & Professional Development establishes mutually beneficial relationships with students, alumni, employers, faculty, staff, and the community. As a part of the Career & Professional Development, the Student Employment Office (SEO) provides experiential learning opportunities for UNCG students by providing resources and assisting in finding part-time and work-study jobs. The SEO coordinates all aspects of students' employment needs within the University community including completing and maintaining I-9s. The SEO provides ongoing training to student employees and student-employee supervisors.

Position Summary
The Federal Work Study and Marketing Coordinator (FWSMC) coordinates the Federal Work-Study

(FWS) and Federal Work Study Community Service (FWSCS) programs in coordination with the Financial Aid Office. By developing and managing relationships with Campus supervisors and community partners, As well as serving as a primary program resource for Student Employment Office:
Manage I9's, Banner, and EPAF Processing – 30%
Employer Relations Account Management – 20%
Federal Work-Study Program – 30%
Front Office Support/Leave Reporting – 20%
Minimum Qualifications
HIGH SCHOOL DIPLOMA OR EQUIVALENCY AND ONE YEAR OF RELATED OFFICE EXPERIENCE; OR EQUIVALENT COMBINATION OF TRAINING AND EXPERIENCE.

Additional Required Certifications, Licensures, and Certificates

Preferred Qualifications

Alternate Option
If no applicants apply who meet the required competency level and training & experience requirements, then management may consider other applicants. Salary would be determined based on competencies, equity, budget, and market considerations.

Special Instructions to Applicants
Applicants are required to upload a list of at least three (3) professional references that includes: * Name,
Company Name,
Type of reference (Professional, Supervisor, Colleague, Academic, or Personal). One (1) of those references will need to be a current or previous supervisor.
Email Address
Contact Phone Number
Recruitment Range $36,121 – $39,819

Org #-Department Career & Professional Dev. – 44603

Work Hours of Position Standard hours are 8 A.M – 5 P.M., M-F

Number of Months per Year 12

Posting Requirements

Job Family Secretarial and Clerical

Career Banded Title Administrative Support Spec

Open Date 03/30/2023

Close Date 05/01/2023

FTE 1.000

FLSA Non-Exempt

If other, please indicate

If time-limited, please specify end date for appointment.

Salary Grade Equivalency
Key Responsibilities
Key Responsibility
Manage I9s, Banner enters, and EPAF

Processing for the undergraduate students

Essential Tasks
Manage the schedule of I-9 appointments through Handshake ensuring timely approvals and adequate availability of timeslots.
Serve as the primary resource for international student employees and their unique I-9 procedures.
Complete the E-verify process for each completed I-9 (800-1,000 annually).
Resolving all I9 issues in a timely manage as well as handling the I9 audit that is due annually.
Establish student employees as "pre-hire" in Banner HR by verifying SS# and entering the I-9 date of completion.
Serve as the main EPAF approver for SEO and verify the correct I-9 dates of all EPAFs.
Key Responsibility
Handle Employer Relations Account Management

Essential Tasks
Coordinate, develop, and manage relationships with campus supervisors and community partners (n=200) with part-time hiring needs.
Facilitate posting of job opportunities, participation in on-campus and virtual recruiting events, and delivering support services including training.
Advise supervisors on job descriptions and compensation and the proper steps to take for student employment.
Host supervisor training and information sessions to share best practices for hiring student employees.
Execute part-time job fair in collaboration with the Employer Relations team and recruit department and off-campus employer participation.
Assess part-time postings in Handshake and promote opportunities to students.
Conduct ongoing outreach to part-time employers and assess engagement through surveys.
Key Responsibility
Manage the Federal Work-Study Program

Essential Tasks
Communicate changing financial aid information to on-campus supervisors.
Provide FWS training to all on-campus supervisors of FWS student employees.
Review all submitted FWS Student Action Forms for accuracy, completed 1-9, and eligibility.
Set up departmental accounts in Banner Financial Aid.
Set up hired students in Banner Payroll.
Communicate with the Payroll department on FWS pay issues.
Serve as point of contact for FWS /financial aid/payroll issues and questions.
Key Responsibility
Serve as the resource for Leave Reporting and as the Front Office Support

Essential Tasks
Back up the Front Office as needed including answering the main phone line, serving as a resource to student employees, and greeting guests entering the suite.
Complete and submit monthly payroll forms and submit any personnel paperwork as well as keep track of leave reporting for FWS employees, responding to any requests from Payroll or Human Resources.
Competency
Competency Information/Records Administration

Competency Description
Coordinates varied records processing activities requiring the application and some interpretation of agency procedures, policies, laws, and regulations.
Reviews information for completeness and accuracy using multiple guidelines.
Competency Level Journey

Competency Office Technology

Competency Description
Selects, understands and fully applies a variety of features in software programs, databases, information systems, and specialized equipment.
Competency Level Journey

Competency Problem Solving

Competency Description
Recognizes, defines and resolves non-standard problems using operating procedures, research, practices and established precedents.
Resolves recurring issues and problems as well as some unique situations.
Anticipates problems and develops recommendations for management.
Competency Level Journey

Competency Communication-Verbal

Competency Description
Presents ideas in a clear, concise, and organized manner.
Explains and interprets programs, policies, and procedures to meet the specific needs of staff and clients.
Advises program staff/clients in all matters related to program operations
Competency Level Journey

Competency Communication-Written

Competency Description
Composes and organizes ideas logically, works in multiple formats such as letters, memos, reports or presentations, and can change/adjust style to meet the needs of the program and audience.
Reviews sensitive materials and edits content constructively
Competency Level Journey

Competency Budgeting

Competency Description
Acquire and apply knowledge of policies, procedures, and campus resources in order to complete budget forms.
Monitors and reconciles departmental or program budget and tracks travel and office expenditures.
Competency Level Contributing

Competency Knowledge-Program

Competency Description
Demonstrates in-depth knowledge of the area of specialization, the program, process, and/or organizational operation.
May be the content/process resource.
Competency Level Journey
ADA Checklist
ADA Checklist
"R" for Rare (0-30%), "O" for Occasional (30-60%), "F" for Frequent (60-90%), "C" for Constant (90-100%) Physical Effort Reading, Writing, Hearing, Talking, Standing, Sitting, Walking, Lifting-0-30 lbs., Climbing-Stairs, Bending

Work Environment Inside, Outside
Applicant Documents
Required Documents * Resume/CV
Cover Letter
List of References
Optional Documents
Posting Specific Questions
Required fields are indicated with an asterisk (*). * Do you have experience using BannerHR?

Yes
No
Do you have experience using BannerStudent?
Yes
No
How many years of experience in a directly related field do you have?
No Response
6 or more years
5 years
4 years
3 years
2 years
1 year
4 months
less than 4 months
Describe your experience multi-tasking in a fast-paced work setting.
(Open Ended Question) * Do you have experience in Career Services and/or Higher Education?

Yes
No
Rate yourself on your experience with Microsoft Office (Word, Excel and Powerpoint.)
Excellent
Good
Satisfactory
Poor
Describe your customer service experience.
(Open Ended Question) * Are you able to solve problems independently, efficiently and effectively in a multi tasked, fast paced environment?
(Open Ended Question) * How would you describe yourself in five words?
(Open Ended Question)

Expected salary: $36121 – 39819 per year

Location: USA

Job date: Thu, 06 Apr 2023 01:56:24 GMT

Apply for the job now!