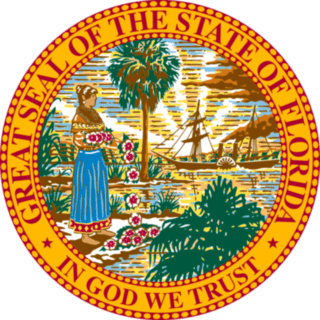 Job title: OPS EMPLOYMENT SECURITY REP I – 40099082 1 1

Company: State of Florida

Job description: Requisition No: 799262
Agency: Economic Opportunity
Working Title: 7992662-OPS EMPLOYMENT SECURITY REP I – 40099082 1 1
Position Number: 40099082
Salary: $15.00
Posting Closing Date: 06/30/2023
JOB TYPE: FULL TIME /OPS
POSITION LOCATION: Tallahassee, FL
OPEN COMPETITIVE
Working Title: OPS Employment Customer Service Representative
Our Organization and Mission:
The Florida Department of Economic Opportunity (DEO) works across the state to support Florida's economy, robust and talented workforce and our local communities. We are dedicated to making a stronger and more resilient Florida, so our businesses, communities and workforce are better prepared to withstand future economic slowdowns and natural disasters.
The Florida Department of Economic Opportunity is an Equal Opportunity Employer/Program. Auxiliary aids and services are available upon request to individuals with disabilities. (TTY/TDD 1-800-955-8771 or the Florida Relay Service – 711.)
Let DEO's mission become yours. To find out more about us, click on the link :
Interviews may be held in person, virtually online, or via phone.
Multiple hires will be filled from this advertisement.
The Work You Will Do:
This is an OPS Employment Security Representative I- Employment Customer Service Representative position in the Department of Economic Opportunity's Reemployment Assistance Program Customer Contact Center. Job duties revolve around providing quality customer service using a variety of customer service delivery methods through daily interaction on the phone, safeguarding confidential information, and using the CONNECT system to support Reemployment Assistance Claimants. This includes processing initial or additional claims filed online, assessing claims, reviewing supporting documentation, providing claim status information and making decisions.
The Difference You Will Make:
DEO is a fast-paced work environment in which critical thinking and prioritizing are a must.
How You Will Grow:
DEO encourages its employees to constantly innovate and seek efficiencies. Trainings are made available throughout the year and on request with our Office of HR Training and with our Division of Workforce Training Unit. In accordance with DEO's Vision and Mission, the employee:
Furthers Florida's economic vision by providing support that enhances the economy and develops, safe, and healthy communities.
Meets customer/client expectations with an emphasis on responsiveness, quality, quantity, and timeliness of work.
Provides information clearly, accurately, and succinctly; and also exhibits good listening skills.
Works collaboratively to optimize the effectiveness of DEO's available resources and tools.
Uses knowledge acquired through education, training, or experience to complete tasks.
These expectations are for all our employees, and you will be expected to model these as a leader. We believe in supporting and encouraging you as you take on important and often complex projects while offering you the opportunity to gain valuable experience.
Where You Will Work:
Tallahassee is Florida's Capital City and continues to grow attracting development and new business. Tallahassee is a mid-sized city in the heart of Florida's Big Bend. DEO is in Downtown Tallahassee, the political epicenter that draws in visitors each year to visit the Capitol. Each spring, the legislative session opens and people pour in to see the State perform its business. So regardless of what brought you here, being here will guarantee you an experience vibrant with entertainment, culture and delight. Tallahassee is:
Known for its beautiful parks, rolling hills and oak trees, canopied roads, hotels, dining, museums, arts, music and natural resources (
) * Home to major college campuses, Florida State University(FSU), Florida A & M University (FAMU) and Tallahassee Community College (TCC).
Approximately 22 miles from the nearest beach (
)
Within a state having no state income tax for residents of Florida
WORKING FOR THE STATE OF FLORIDA IS MORE THAN A PAYCHECK!!

State Group Insurance coverage options+
(health, life, dental, vision, and other supplemental options)

Ongoing comprehensive training provided
Highly skilled, professional environment
+For a more complete list of benefits, visit .
We care about the success of our employees.
We care about the success of our clients.
We are always improving our technology, our tools, our customer's experiences and ourselves.
A rewarding experience for reliable, compassionate and professional employees.
Pay:
$15.00 per hour.
Your Specific Responsibilities:
Process initial, additional, and reopen reemployment assistance claims.
Performs specialized work assignments and other related work as required within the units including but not limited to work search audits, eligibility reviews, job service registration, potential issues, rejected weeks, and/or returned employer notices.
Determines issues, concerns, and/or complaints from claimants, employers, and other customers. Access and research necessary records to either resolve those issues or refer to a specific or appropriate program specialist or supervisor.
Explains points of law and reasons for determinations regarding eligibility for reemployment assistance benefits.
Research and explain the reemployment assistance program at the request of callers and direct them to the appropriate place to file a claim.
Refer to various community resources and to One-Stop centers as appropriate.
Performs other related duties as required.
Required Knowledge, Skills, and Abilities:
Ability to effectively communicate verbally and in writing.
Ability to maintain records and prepare reports.
Ability to communicate effectively, through a variety of methods.
Ability to establish and maintain effective relationships with others.
Ability to communicate with customers for the purpose of resolving inquiries.
Ability to deal with the public in a tactful, courteous and effective manner.
Ability to collect, record, evaluate, and analyze data.
Ability to work independently.
Ability to plan, organize, and coordinate work assignments.
Ability to process information using a computer system.
Qualifications:
As a condition of pre-employment eligibility, a Level 2 security background screening is required, which consists of fingerprinting and a check of local, state and national law enforcement records.
Minimum –
Duties and responsibilities of this position must be performed at the official work site of the Department.
The State of Florida is an Equal Opportunity Employer/Affirmative Action Employer, and does not tolerate discrimination or violence in the workplace.
Candidates requiring a reasonable accommodation, as defined by the Americans with Disabilities Act, must notify the agency hiring authority and/or People First Service Center (1-866-663-4735). Notification to the hiring authority must be made in advance to allow sufficient time to provide the accommodation.
The State of Florida supports a Drug-Free workplace. All employees are subject to reasonable suspicion drug testing in accordance with Section 112.0455, F.S., Drug-Free Workplace Act.

Expected salary: $15 per hour

Location: Tallahassee, FL

Job date: Thu, 06 Apr 2023 00:49:53 GMT

Apply for the job now!