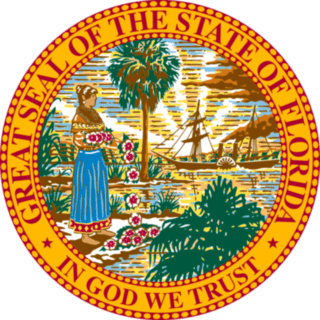 Job title: OPS EMPLOYMENT SECURITY REP I – 40099081 1 1

Company: State of Florida

Job description: Requisition No: 799266
Agency: Economic Opportunity
Working Title: 799266 – OPS EMPLOYMENT SECURITY REP I – 40099081 1 1
Position Number: 40099081
Salary: $15.00
Posting Closing Date: 06/30/2023
JOB TYPE: FULL /OPS
POSITION LOCATION: Orlando, FL
OPEN COMPETITIVE
Working Title: OPS Employment Customer Service Representative
Our Organization and Mission:
The Florida Department of Economic Opportunity (DEO) works across the state to support Florida's economy, robust and talented workforce and our local communities. We are dedicated to making a stronger and more resilient Florida, so our businesses, communities and workforce are better prepared to withstand future economic slowdowns and natural disasters.
The Florida Department of Economic Opportunity is an Equal Opportunity Employer/Program. Auxiliary aids and services are available upon request to individuals with disabilities. (TTY/TDD 1-800-955-8771 or the Florida Relay Service – 711.)
Let DEO's mission become yours. To find out more about us, click on the link :
Interviews may be held in person, virtually online, or via phone.
Multiple hires will be filled from this advertisement.
The Work You Will Do:
This is an OPS Employment Security Representative I- Employment Customer Service Representative position in the Department of Economic Opportunity's Reemployment Assistance Program Customer Contact Center. Job duties revolve around providing quality customer service using a variety of customer service delivery methods through daily interaction on the phone, safeguarding confidential information, and using the CONNECT system to support Reemployment Assistance Claimants. This includes processing initial or additional claims filed online, assessing claims, reviewing supporting documentation, providing claim status information and making decisions.
The Difference You Will Make:
DEO is a fast-paced work environment in which critical thinking and prioritizing are a must.
How You Will Grow:
DEO encourages its employees to constantly innovate and seek efficiencies. Trainings are made available throughout the year and on request with our Office of HR Training and with our Division of Workforce Training Unit. In accordance with DEO's Vision and Mission, the employee:
Furthers Florida's economic vision by providing support that enhances the economy and develops, safe, and healthy communities.
Meets customer/client expectations with an emphasis on responsiveness, quality, quantity, and timeliness of work.
Provides information clearly, accurately, and succinctly; and also exhibits good listening skills.
Works collaboratively to optimize the effectiveness of DEO's available resources and tools.
Uses knowledge acquired through education, training, or experience to complete tasks.
These expectations are for all our employees, and you will be expected to model these as a leader. We believe in supporting and encouraging you as you take on important and often complex projects while offering you the opportunity to gain valuable experience.
Where You Will Work:
Orlando is a magical city that is known for its warm weather and hospitality. With the moniker "The City Beautiful" there's an incredible mix of fun things to do in Orlando that make it an ideal place to work, play and live. Central Florida see's around 60 million visitors a year who are all drawn by its family friendly atmosphere, amazing restaurants, I-Drive shopping and of course it's world-famous theme parks Disney World, Universal Studios, Sea World. When not at the theme parks, you will find Orlando is home to several nature trails, nearby springs and over 100 lakes. Orlando is also one of the fastest growing metropolitan areas in state with major job industries in hospitality, health care and technology. From major sporting events to its cultural arts and theater performances, Orlando has something for everyone.
Orlando is:
Home to major higher learning institutions such as: University of Central Florida (UCF), Valencia Community College (VCC), Rollins College, and Full Sail University
Approximately 90 minutes from many amazing beaches
Within a state having no state income tax for residents of Florida.
WORKING FOR THE STATE OF FLORIDA IS MORE THAN A PAYCHECK!!
*State Group Insurance coverage options+
(health, life, dental, vision, and other supplemental options)

Ongoing comprehensive training provided
Highly skilled, professional environment
+For a more complete list of benefits, visit .
We care about the success of our employees.
We care about the success of our clients.
We are always improving our technology, our tools, our customer's experiences and ourselves.
A rewarding experience for reliable, compassionate and professional employees.
Pay:
$15.00 per hour
Your Specific Responsibilities:
Process initial, additiona, and reopen reemployment assistance claims.
Performs specialized work assignments and other related work as required within the units including but not limited to work search audits, eligibility reviews, job service registration, potential issues, rejected weeks, and/or returned employer notices.
Determines issues, concerns, and/or complaints from claimants, employers, and other customers. Access and research necessary records to either resolve those issues or refer to a specific or appropriate program specialist or supervisor.
Explains points of law and reasons for determinations regarding eligibility for reemployment assistance benefits.
Research and explain the reemployment assistance program at the request of callers and direct them to the appropriate place to file a claim.
Refer to various community resources and to One-Stop centers as appropriate.
Performs other related duties as required.
Required Knowledge, Skills, and Abilities:
Ability to effectively communicate verbally and in writing.
Ability to maintain records and prepare reports.
Ability to communicate effectively, through a variety of methods.
Ability to establish and maintain effective relationships with others.
Ability to communicate with customers for the purpose of resolving inquiries.
Ability to deal with the public in a tactful, courteous and effective manner.
Ability to collect, record, evaluate, and analyze data.
Ability to work independently.
Ability to plan, organize, and coordinate work assignments.
Ability to process information using a computer system.
Qualifications:
As a condition of pre-employment eligibility, a Level 2 security background screening is required, which consists of fingerprinting and a check of local, state and national law enforcement records.
Minimum –
Duties and responsibilities of this position must be performed at the official work site of the Department.
The State of Florida is an Equal Opportunity Employer/Affirmative Action Employer, and does not tolerate discrimination or violence in the workplace.
Candidates requiring a reasonable accommodation, as defined by the Americans with Disabilities Act, must notify the agency hiring authority and/or People First Service Center (1-866-663-4735). Notification to the hiring authority must be made in advance to allow sufficient time to provide the accommodation.
The State of Florida supports a Drug-Free workplace. All employees are subject to reasonable suspicion drug testing in accordance with Section 112.0455, F.S., Drug-Free Workplace Act.

Expected salary: $15 per hour

Location: Orlando, FL

Job date: Wed, 05 Apr 2023 22:26:01 GMT

Apply for the job now!