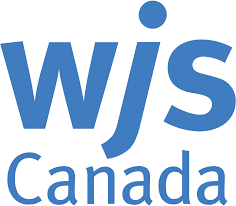 Job title: Employment Specialist (Employer Outreach)

Company: WJS Canada

Job description: Competition Number:
501-31 Edm LEAP
Job Number:
J0123-1426
Job Title:
Employment Specialist (Employer Outreach)
Job Type:
Temporary, Full-Time
City:
Edmonton
Province / State:
Alberta
Hours of Work Per Week:
40
Scheduled Days Each Week:
Monday

Tuesday

Wednesday

Thursday

Friday
Scheduled Hours:
8:30am – 4:00pm
Number Of Positions:
1
Hiring Manager Name & Title:
Zoya Hussain – Team Leader
Compensation:
$26.00 – $28.00/Hour
The Program
WJS Canada's Employment Services supports youth and under-employed young adults (aged 15-30 years) experiencing barriers to employment (developmental or mental health challenges, Indigenous, ESL, refugee, recent immigrant or living in a remote, rural location) through exploring career, training and employment options by developing appropriate action plans designed to overcome challenges in securing and maintaining employment.
The Position
**This is a temporary full time position until approx. August 2023 with the possibility of extension to a permanent position; you are welcome to apply for permanent positions with WJS Canada while employed in this role.**
You will provide individual and group employment search/career planning, employability skills training and coordinate community employment placements, sometimes, travelling within assigned communities, to identify inclusive business/community partners and assist them in understanding the customized employment supports available to them should they hire through the program. This position reports to the Team Lead.
Schedule may include some evenings and weekends, depending on program needs.
This position will be required to travel throughout assigned communities in your own vehicle, mileage reimbursed.
In Your Role You Will

Support the team with client intake, employment-ready job skills program facilitation and on-site job coaching of participants
Network and establish strong relationships with employers, community organizations, education and training institutions, private and public sector agencies
Demonstrate understanding of job carving and its benefits for employee and employer
Discover creative solutions to overcome employment barriers. (Ex. visual calendars/schedules, communication aides, etc.)
Support clients with job searches, career planning and mock interviews
Individualized support to employers to better hire, develop and retain participants
Assess potential clients' employment needs, readiness and eligibility for program interventions and financial supports
Provide group and individual employment counselling, coaching, placement supervision and placement/job retention services to disadvantaged people
Design workshops, tools, presentations to assist clients entering or re-entering the labour market
Use skills in public relations, public speaking, facilitating group learning, conflict resolution, mediation and crisis prevention/intervention techniques.
Self motivate, motivate others and be a positive role model.
Maintain client files and statistical reporting
Deal effectively with distressed, hard to serve clients
*** Prior to confirmation of employment all applicants must provide a current (dated within 6 months of hiring date) Criminal Record Check and Ministry Check. These checks can take up to 6 weeks to obtain, please ensure you prepare accordingly.
As An Ideal Candidate You Possess

Degree in Social Sciences, Social Work or Human Resources, etc.
2 years experience as a job coach, employment counsellor, a Settlement Worker, in career planning or working with at risk youth/persons with developmental disabilities, etc
Previous experience in an employment supports program and/or working with disadvantaged populations with various barriers to employment (youth, ESL, new immigrant, people with disabilities, etc.) is an asset
Equivalent combinations of training and experience may be considered
Valid Alberta Driver's License, reliable vehicle with appropriate insurance, and clean driver's abstract – travel to communities within the service area; expenses will be reimbursed
Internal applicants must successfully complete their probationary period prior to applying
What WJS Canada does
WJS Canada provides social services to children, youth, adults and families facing difficulties. We take a personalized, trauma-informed approach to care in an environment of cultural respect and support.
Our Employees Enjoy

Financial reward for New Hire/Employee referrals
A fair and equitable wage.
An excellent Health and Dental benefit plan, after 3 months employment, with premiums paid by the employer!
Programming that meets current best practices.
Innovation that sets and defines new standards of care.
An empowering balance of independence and supervision.
World-class staff training and personal development.
For more information on WJS Canada visit our website:
We recognize that equity diversity and inclusion (EDI) is an important element in our work and in our day to day lives.
No telephone calls please. Only those candidates selected for an interview will be notified.

Expected salary: $26 – 28 per hour

Location: Edmonton, AB

Job date: Tue, 04 Apr 2023 22:11:34 GMT

Apply for the job now!