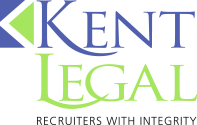 Job title: Employment Litigation Law Clerk (5 Month Contract)

Company: Kent Legal

Job description: Job Title: Employment Litigation Law Clerk (5 Month Contract)

Job #: 16384

Job Type: Full time, permanent

Location: Toronto

Salary: $70, 000

Benefits: Excellent benefits

Remote Flexibility: In office
Client Profile

Our client, a regional prominent Ontario law firm is currently looking for an Employment Litigation Law Clerk. This firm has an excellent culture and a lot of career development opportunities.
-Leading multi-service law firm with a wide range of legal expertise.

-Offers abundant training and professional development training opportunities;

-Office conveniently located in Downtown Toronto!
Duties and Responsibilities:
– Provide legal support within an Employment law practice;

– Draft and revise legal documents and correspondence;

– Assist with comprehensive reports;

– Assist with docketing, billing, and cheque requisitions;

– Assist with preparing for and coordinating hearings and trials;

– Maintain physical and electronic document system

– Schedule Examinations for Discovery, various court appearances and other meetings;

– Manage email accounts and calendars for lawyers;

– Assist with docketing, billing, invoices, and expenses;

– Draft/proofread and open/ close legal files; and

– Assist with additional duties as needed.
Requirements:
– 3+ years of Law Clerk experience in labour and employment law with a specific focus on litigation;

– Must have experience supporting Partners, Lawyers with a busy practice;

– Working knowledge of the Rules of Civil Procedure and court procedures;

– Understanding of applicable provincial and federal laws;

– Proficiency with Microsoft Office (Word, Outlook, Excel, PowerPoint);

– Strong verbal and written communication skills;

– Excellent problem-solving skills and the ability to be resourceful and work with minimal instruction or supervision;

– Ability to prioritize tasks based on urgency;

– Solutions-focused and tech-savvy; and

– Excellent communication, interpersonal, and time management skills.
How To Apply

Kindly email your MS Word resume to kentreg@kentlegal.com, and quote Opportunity #16384 in the subject line of your email. If you are already registered with Kent Legal, please get in touch with your recruitment consultant.
Thank you for your interest in this role. Please note that only qualified candidates will be invited for a meeting. Continue to visit our website at www.kentlegal.com for new employment opportunities.

Expected salary: $70000 per year

Location: Toronto, ON

Job date: Wed, 29 Mar 2023 02:28:36 GMT

Apply for the job now!