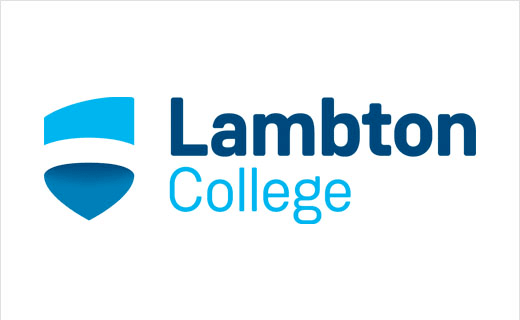 Job title: Employment Consultant/Job Developer (I/O)

Company: Lambton College

Job description: Job Number: J0323-1587
Job Title: Employment Consultant/Job Developer (I/O)
Job Type: Initiatives/Opportunities
Location: Petrolia, Ontario, Canada
Job Category: Support Staff
Closing Date: April 10, 2023
Department: Community Employment Services
Reporting Manager: Manager, Employment Services
Salary: $36.19/Hour
Located on the beautiful homeland that is the traditional territory of the Ojibwe, Potawatomi and Odawa First Nations, for over 50 years, Lambton College has been a ground-breaking institution. Lambton College is a national leader in applied research, teaching methodologies, experiential learning opportunities and future-facing educational innovations. With 13,000+ students from 20 countries around the world, two main campuses in Sarnia, Ontario, and a growing roster of more than 90 diploma, certificate and degree programs, Lambton College offers students flexible learning options with a broad range of programs and courses that incorporate elements of classroom, mobile, hybrid and accelerated educational alternatives.
Lambton College ranks #1 in Ontario and #2 in Canada for Research in 2020 in addition to maintaining a ranking within the top 3 Colleges for Research for five straight years.
At Lambton College, we're proud of where we have been, but more importantly, where we are going, together. With Caring and Vitality as two of our core values at Lambton College, you know you'll be joining a team of passionate and fun colleagues.
About the Position:
This is a temporary full-time role, reporting to the Manager Employment Services, working 35 hours per week at an hourly rate of $36.19. This role will be 6 months in length from April through October 2023.
The incumbent facilitates the Client Service Planning and Co-ordination, (CSPC) through various methods such as face-to face, virtual and telephone interactions, through group and/or individual activities, on and off-campus locations often shared with community partners. The incumbent develops employer leads and connections to support all service delivery components of Lambton College Employment Ontario Youth Programs. In addition, the incumbent is responsible for conducting and participating in employer exploration, job fairs and other related employer focused events to identify target markets and outreach opportunities. These activities may take place on or off site.
This position will require frequent travel in Chatham-Kent and occasional travel in Sarnia-Lambton. Evening hours are required during peak program registration periods.
Specific Accountabilities:

The incumbent develops supportive and strategic relationships with employers to identify and meet human resource needs, labour market opportunities and trends, and to procure direct job placements training agreements.
Interviews, assesses and guides existing and potential employers to identify human resource requirements and proposes business advantages for employers' participation in the various components of Lambton College Employment Ontario Youth Programs.
Confirms eligibility, assesses workplace capacity and evaluated commitment to participate in funded programs requiring positive workplace training, on-the-job experiences and hiring of identified clients.
Procures opportunities for participants seeking training/work experience including apprenticeships, volunteer opportunities, job trials, or part/full time and summer employment that are subsidized or unsubsidized
Identifies, educates, and completes documentation to support work placement contracts, training objectives, commitments and financial incentives for each individualized client/employer connection.
Develops goal and essential skill oriented training plans with cooperation of participant and employer to meet client's training needs and employer's expectations for trainee's performance.
Provides training on sensitivity/diversity, workplace safety, and accommodation needs, as required by employer/client while monitoring, coaching, problem-solving, and supporting client-employer relationship to facilitate success
Responds immediately to clients and employers in unpredictable crisis situations by demonstrating effective problem-solving and listening skills, and facilitating access to qualified professionals or organizing case conferences as necessary
Using a customer centric and collaborative approach with the client the incumbent develops a tailored client Employment Service Plan which is monitored and outcomes managed.
Interviews, assesses and guides the client to explore their career, employment and training goals to direct them to the services most appropriate to achieve successful outcomes.
Works with the client to identify activities, incentives and supports that are most suited to the client in achieving the desired outcomes.
Ensures continued support for access to other required services and programs, i.e. literacy, settlement services and any other service(s) that support the client employability and resolve potential stability issues; maintaining ongoing work relationships and rapport with all parties involved, as appropriate
Advocates on customer's behalf to gain access to relevant community resources
When deemed appropriate and necessary the incumbent identifies experiential opportunities, minimizes barriers and create pathways for clients to gain access to employment/training opportunities that align with their skill level and goals to achieve ESP objectives;
Develops individualized training/placement agreements including determination of the appropriate length of placement, level of financial incentives, on the job coaching and monitoring schedule and required assessments/training. Modify training plans and discuss resources to support the training process, as needed;⋅Identifying client's need for support pre/during/post placement experience; develop a support plan that can include; mentor/coach and/or employer outlining steps and objectives; monitoring the client/mentor relationship, adjusting the plan accordingly to ensure success;
While adhering to standards for secure and confidential storage and file management, records and reports information, as required in an accurate, complete and timely manner
Markets the services available through Lambton College Employment Ontario Youth Programs to business, industry, community organizations and various business associations, through face-to-face, telephone, email or other virtual contact
Qualifications:

Three year Community College diploma, or a three year undergraduate University degree, or equivalent
Five years of practical experience working with job seekers and employers is required
Strong computer and communication skills both verbal and written – Excel, Outlook, PowerPoint, (CaMS and ClockWork an asset)
Pass a vulnerable sector screening before starting employment
Lambton College is committed to an inclusive, barrier-free selection process. If contacted regarding this competition, please advise the interview coordinator of accommodation measures you may require during our selection process. Information received relating to accommodation needs of applicants will be addressed confidentially.
We thank all applicants for their interest and wish to advise that only those candidates selected for an interview will be contacted.
Lambton College hires on the basis of merit and is committed to employment equity. In support of a diverse and inclusive college community, Lambton College welcome applications from all qualified candidates, including Indigenous, Métis and Inuit persons, members of sexual minority groups, persons with disabilities and visible minorities.

Expected salary: $36.19 per hour

Location: Petrolia, ON

Job date: Tue, 04 Apr 2023 23:53:37 GMT

Apply for the job now!