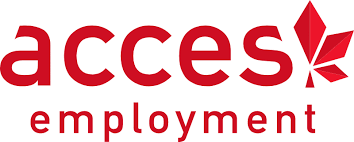 Job title: Employer Liaison, Employment Services

Company: ACCES Employment

Job description: Employer Liaison
Program: Employment Services
Location: Newmarket
Contract Length: 1 Year with Opportunities for Extension
ACCES Employment is a leader in connecting qualified jobseekers from diverse backgrounds with employers across the Greater Toronto Area (GTA), Ontario, and Canada. ACCES helps more than 40,000 job seekers each year at seven locations in the GTA. As a charitable not-for-profit organization, ACCES provides job search services that connect newcomers, jobseekers, youth, women and refugees to jobs that reflect their skills and experience. We provide over 30 customized job search programs that meet the unique needs of our jobseekers. Our vision is to achieve a fully inclusive labour force that reflects the diversity, skills and experience of Canada's population.
We are looking for skilled talent who thrive in a flexible and innovative environment. ACCES offers an excellent benefits package, a RRSP matching program, and an Employee & Family Assistance Program.
This position is mainly responsible for the creation of employment opportunities for ACCES clients. The Employer Liaison in this position works alongside the ACCES Employment Consulting team and will work closely with all community partner agencies and employers.
Duties and Responsibilities:
Develop and implement marketing and outreach strategy to employers
Liaise with community professionals and employers to create competitive jobs and employment opportunities
Monitor all placements, oversee training plan development and conduct on-going follow-up to ensure successful employment outcomes for program participants
Integrate work with all ACCES staff, in particular with the Employment Consultant team
Provide employment preparation and employability group sessions and individual resource centre support when required
Provide culturally sensitive employment services including intake and assessment, one-to-one and group employment counselling and referrals when required
Arrange job fairs and networking events
Other duties as assigned by Management
Qualifications and Experience:
Business Degree or equivalent
3 or more years' experience in job development, employer outreach, employment counseling and/or recruitment
Excellent written and verbal communication skills
Understanding of labour market information and trends
Experience in the not-for-profit sector and/or employment sector is preferred
Demonstrated ability to work and co-operate in a team
Strong organizational, planning and time management skills
Able to facilitate group activities
Effective networking skills
Experienced and highly proficient working in an MS Office environment and with online virtual meeting platforms such as Zoom, WebEx and Microsoft Teams
Familiarity with online platforms and database management programs (ex. Salesforce)
Knowledge of/experience working with diverse job seekers, including newcomers, youth, persons with disabilities, Ontario Works recipients, etc.
Experience in business development, sales, B2B recruitment is considered an asset
Experience with Employment Ontario Programs is an asset
Flexible to work occasional evenings and weekend hours
We are currently on a hybrid work schedule, working in the office and from home. This hybrid work schedule is subject to change based on business requirements.
Important Note: ACCES remains committed to its employees and to providing a safe workplace. As of October 1, 2021, candidates for employment are required to be fully vaccinated against COVID-19 and successful candidates must agree to obtain any additional vaccinations that may be required. Proof of such vaccination will be required. We will make accommodation for qualifying medical or religious exemptions. Employees who are not fully vaccinated due to a valid medical exemption must provide written proof from an allergist/immunologist/cardiologist.
Job status: Unionized
Contract Duration: 1 Year with opportunities for extension
Salary: $54,467.55 per annum (as per Union salary grid), prorated to contract duration
Powered by JazzHR

Expected salary: $54467.55 per year

Location: Newmarket, ON

Job date: Mon, 27 Mar 2023 22:34:28 GMT

Apply for the job now!