One of the token Hitman maps makes a return in Hitman World of Assassination Freelancer mode, Paris is a populated fashion show. Targets can be in any number of places surrounded by all sorts of people requiring disguises of all kinds to infiltrate. Because of the Roguelike nature of this mode, means anything can happen, and you might not have the required tools to complete the side objectives you may have which will force you to improvise.
RELATED: Hitman World Of Assassination: Freelancer Tips & Tricks For Sapienza
Navigating the various levels of the building on this map is all about blending in with the crowd. It is possible to scale the building but be wary of the outside onlookers around the areas. This list will include tips to help you get in and out of this fashion show alive.
9
Gear Up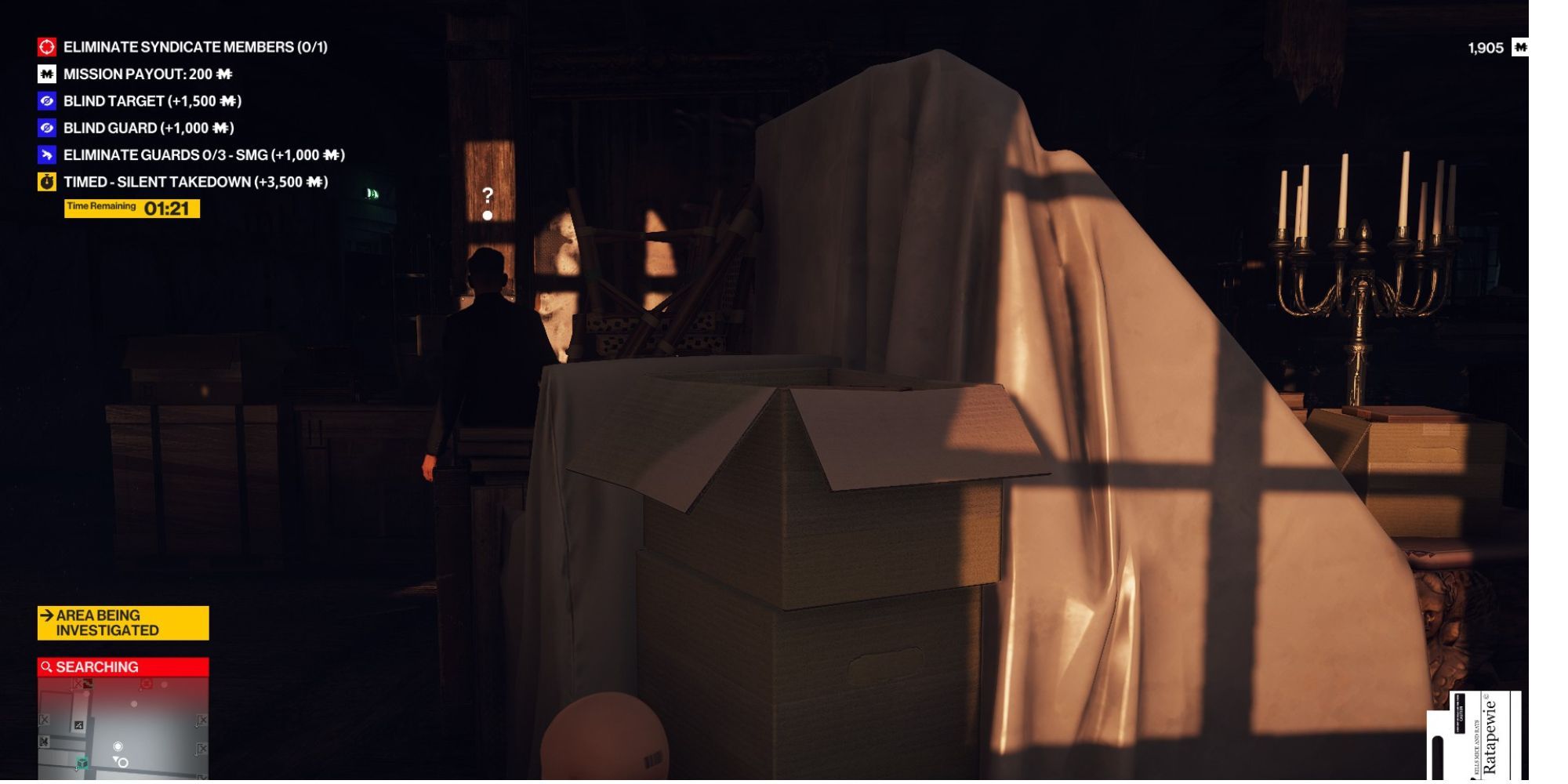 At the top floor is the CICADA Security Control which is filled with people you can take out for a CICADA disguise which can get you the highest clearance possible on this map. There are also plenty of guns and even some rat poison to help you with the mission the disguise will allow you the proper clearance to hold the assault rifles you can find.
You can isolate someone by turning off the generator as it also brings them near a place to dump the body. If you do not spawn up here at the start of the mission you can use a ladder on the back porch of the Museum Director's office to get in with low clearance.
8
Fireworks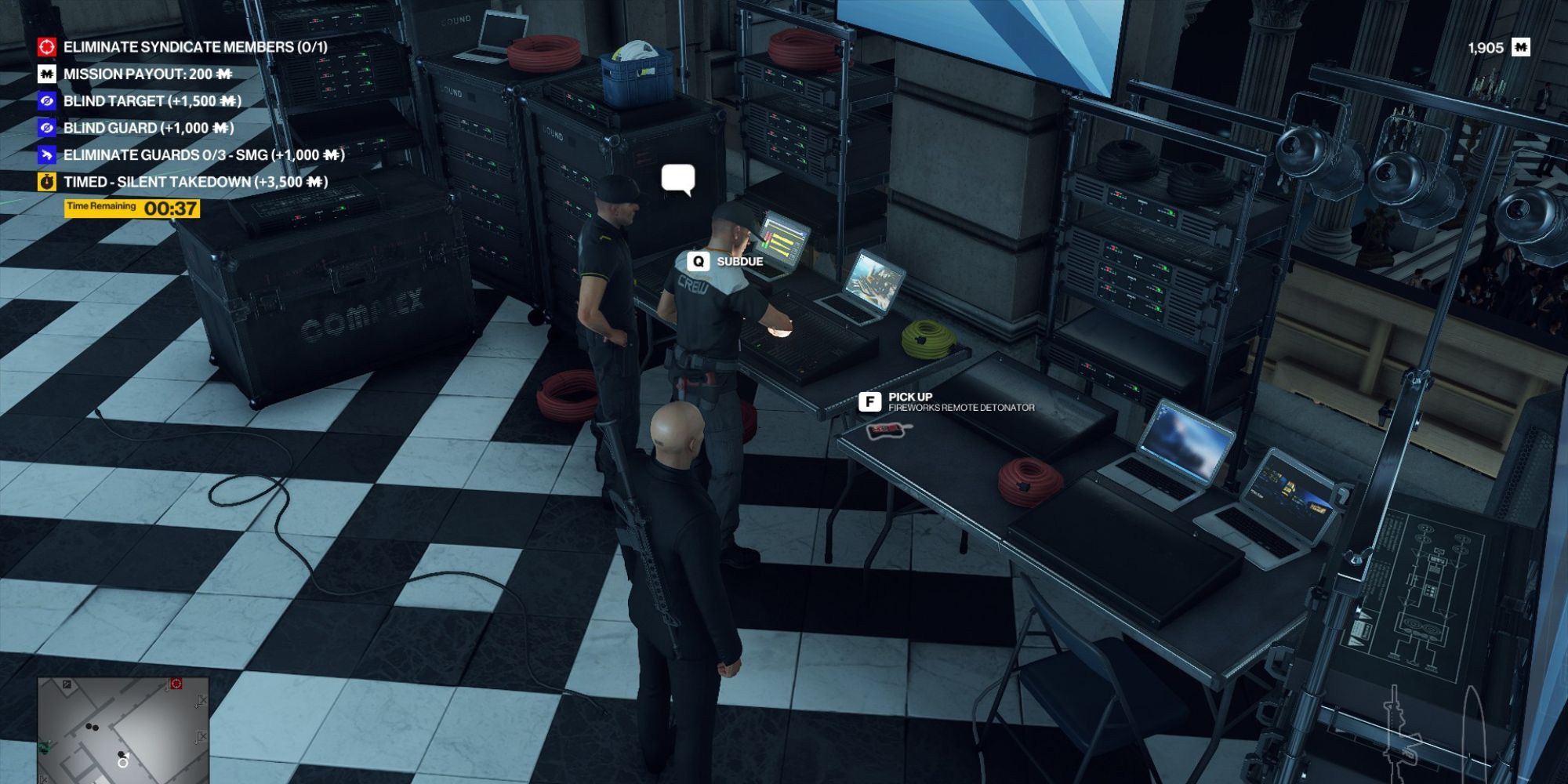 At the top overlooking the show is two technicians talking about the fireworks. If you swipe the detonator out right from under them without them giving much hassle. Once you have the detonator you can set them off whenever you want and distract just about everyone as they all try and watch the fireworks allowing you to move pretty much unnoticed for a while they are going off.
If your target is outside stealing the detonator is a great idea since you can set it off whenever you are ready from anywhere, and it'll distract the whole map allowing you to make your move.
7
On All Levels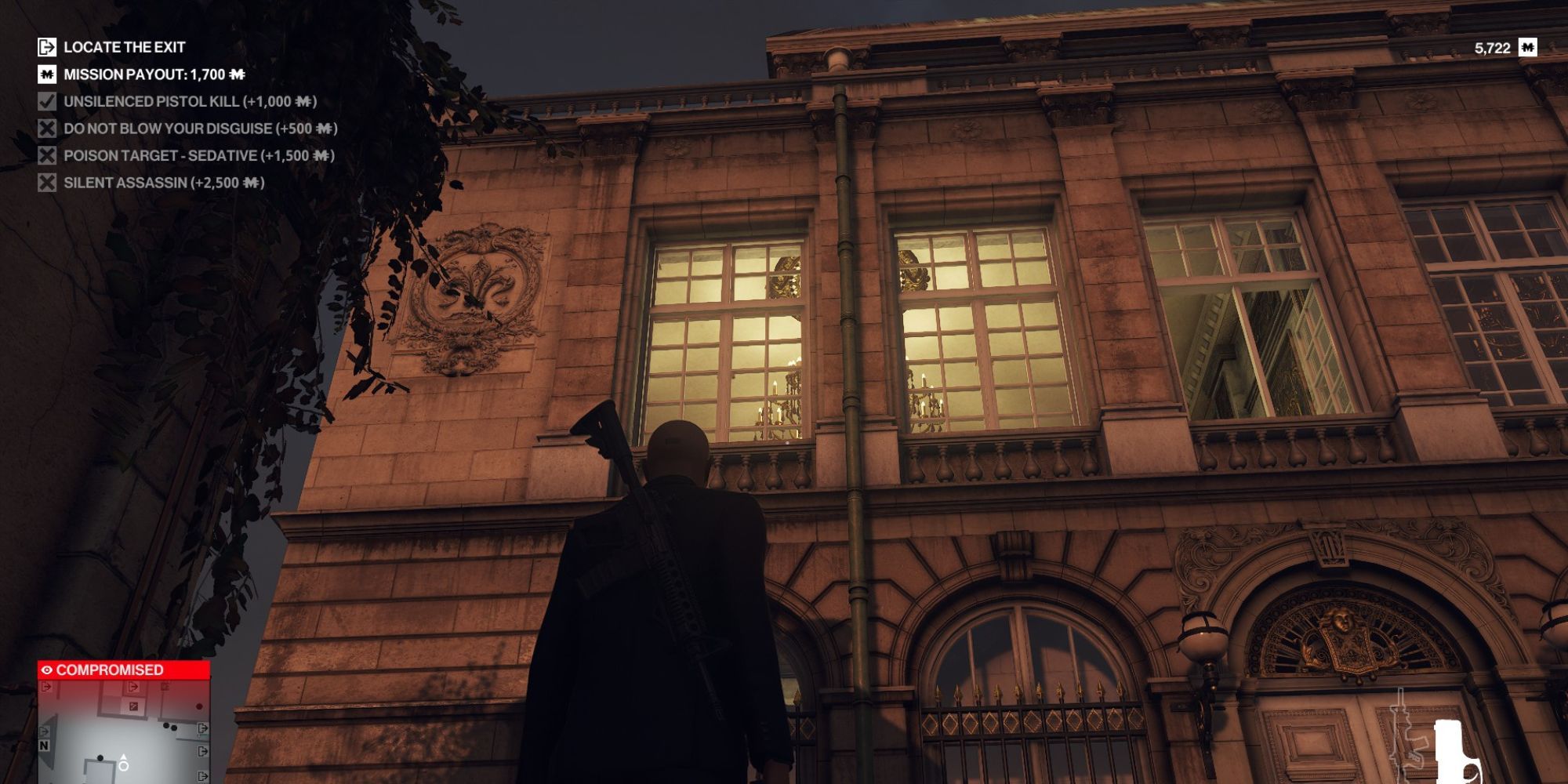 The security inside the building is pretty tight and the freedom you have to move around is dependent entirely on which disguise you have on. To avoid all that and get to where you need to go with less resistance to get closer to your target faster you can climb the many pipes around the building to get to just about any floor you need to be on.
There are a few locations you can climb up that you should keep in mind as they are a great way to cut a lot of time off getting to where you need to go. You can also sneak around the sides and get into the basement and work your way up from there.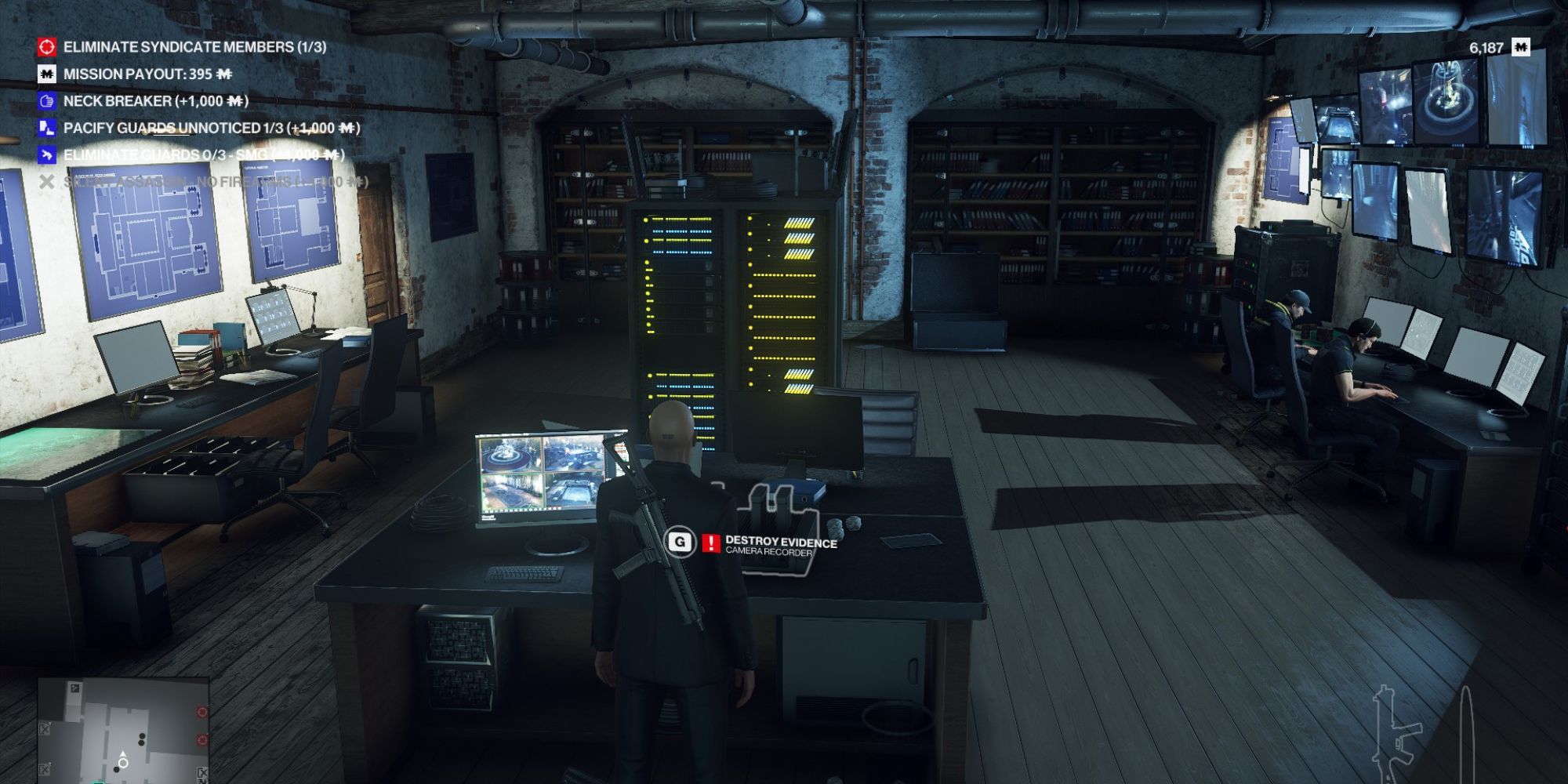 In the Basement, you will find a cellar of sorts with a kitchen in it as well as several rooms with barrels. Down here you can discover a server room where the security footage is stored to delete it and turn off the cameras all around the map.
This can be done as a side objective, or to complete a Silent Assassin Prestige objective. No matter the reason, you can find it in the cellar and move around with much more freedom without the mechanical prying eyes.
5
Hair Dressers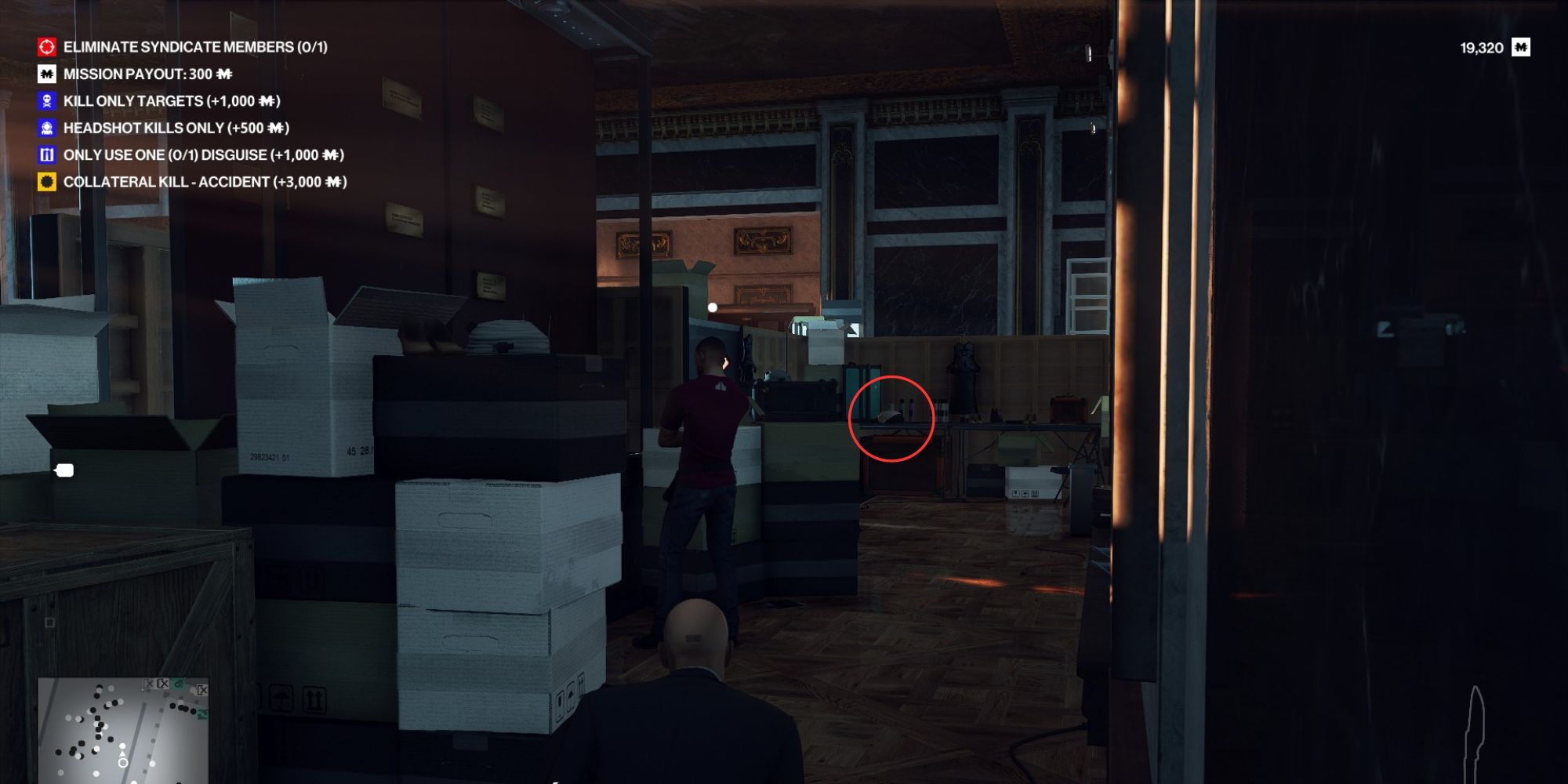 If you find yourself on the first floor with no idea where to go or how to work your way up head to the stylist booth and slip in through the side. There is a stylist on the phone near a crate to dump the body.
Should you feel merciful and not want to pacify him there is a disguise on the table just past him should you feel up to slipping past him and going for that. The Stylist disguise can get you moving around in the restricted areas on the first floor.
4
Easy Hire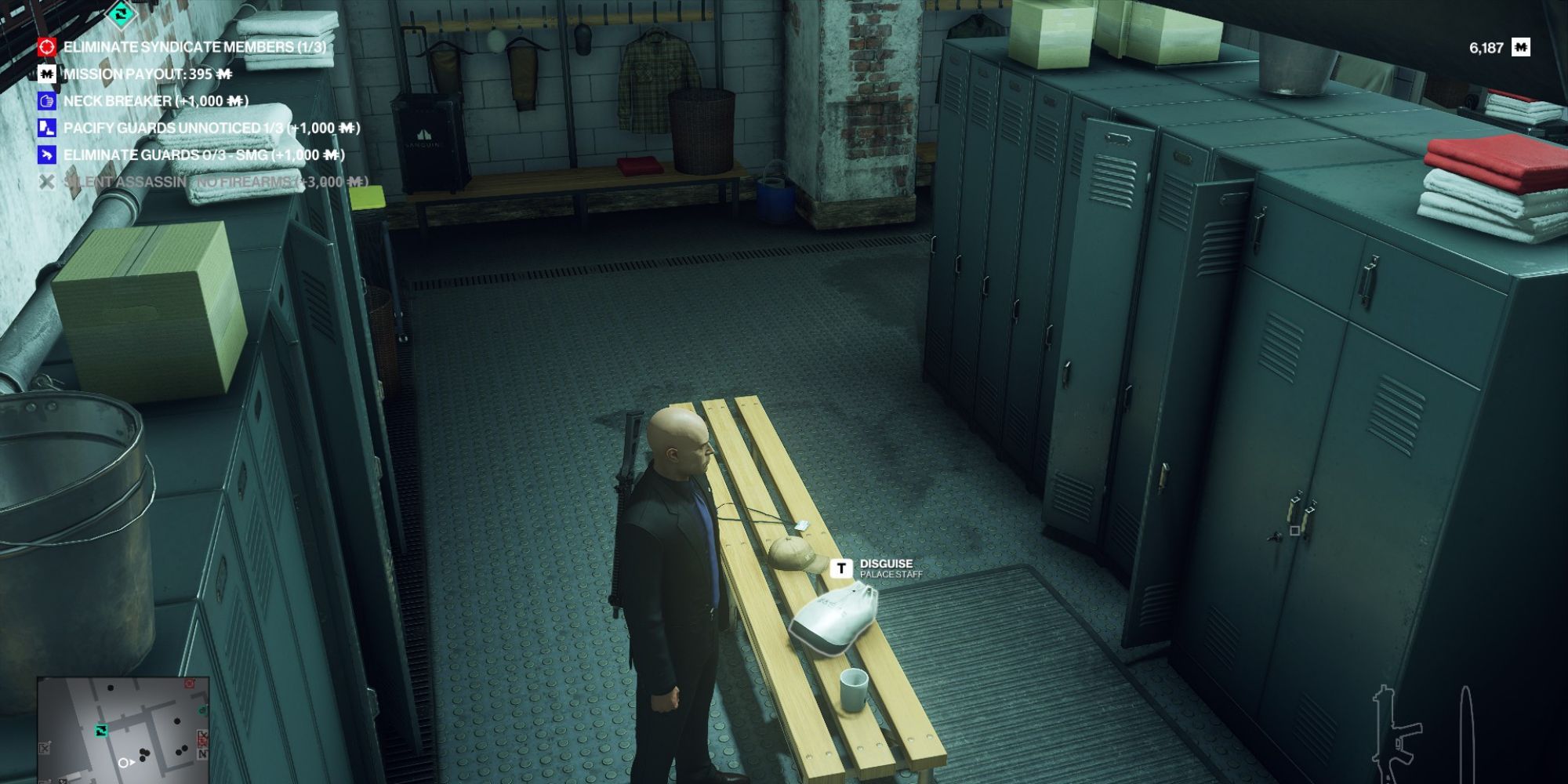 In the basement, there is a locker room that contains a Palace Staff disguise on the bench that you can steal hassle-free which will allow you to move around on the first floor and even mess with food dishes.
Staff disguises are nice over armed guards in situations where choke points are cluttered and security officers are enforcers who can see through your disguises. Staff outfits can let you sneak around unnoticed, but there are enforcers among the wait staff that is in less important areas, but it could be relevant if your target is in those areas.
3
Close Quarters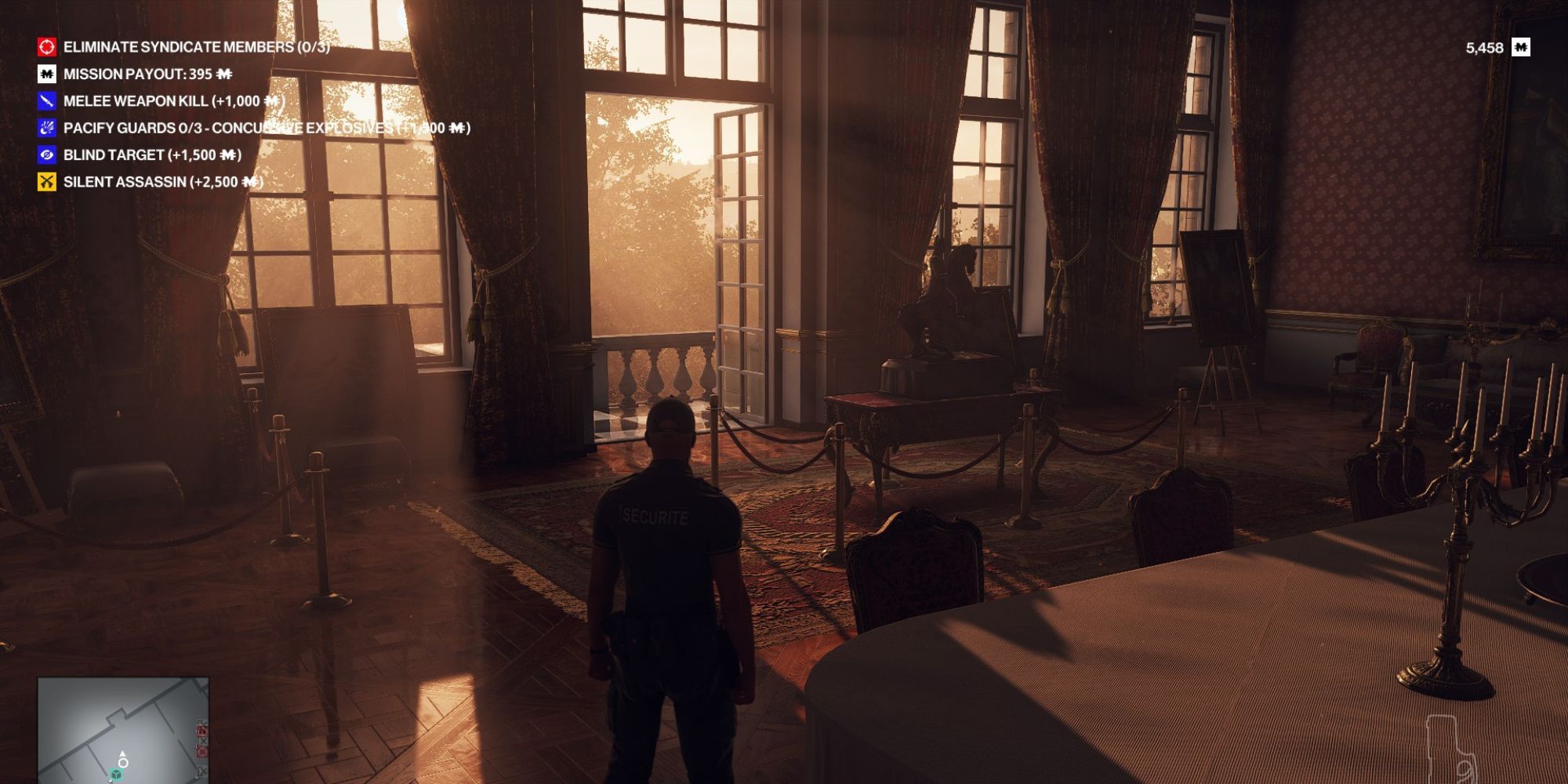 A majority of this map takes place in the main building. It is very populated and is oftentimes close quarters which makes gear-like snipers hard to use effectively. When deciding what tools to bring to this mission is all about silence and stealth.
Gunshots can cause a tidal wave or guards to burst down your door so silenced weapons are great, as are poisons and remote explosives. There is a lot of security outside and in so being able to defend yourself if you get caught is important as is having tools that will help. The fact that this map is a museum can come in handy as there are many interesting melee weapons in display cases if you break the glass and grab them.
2
Heads Up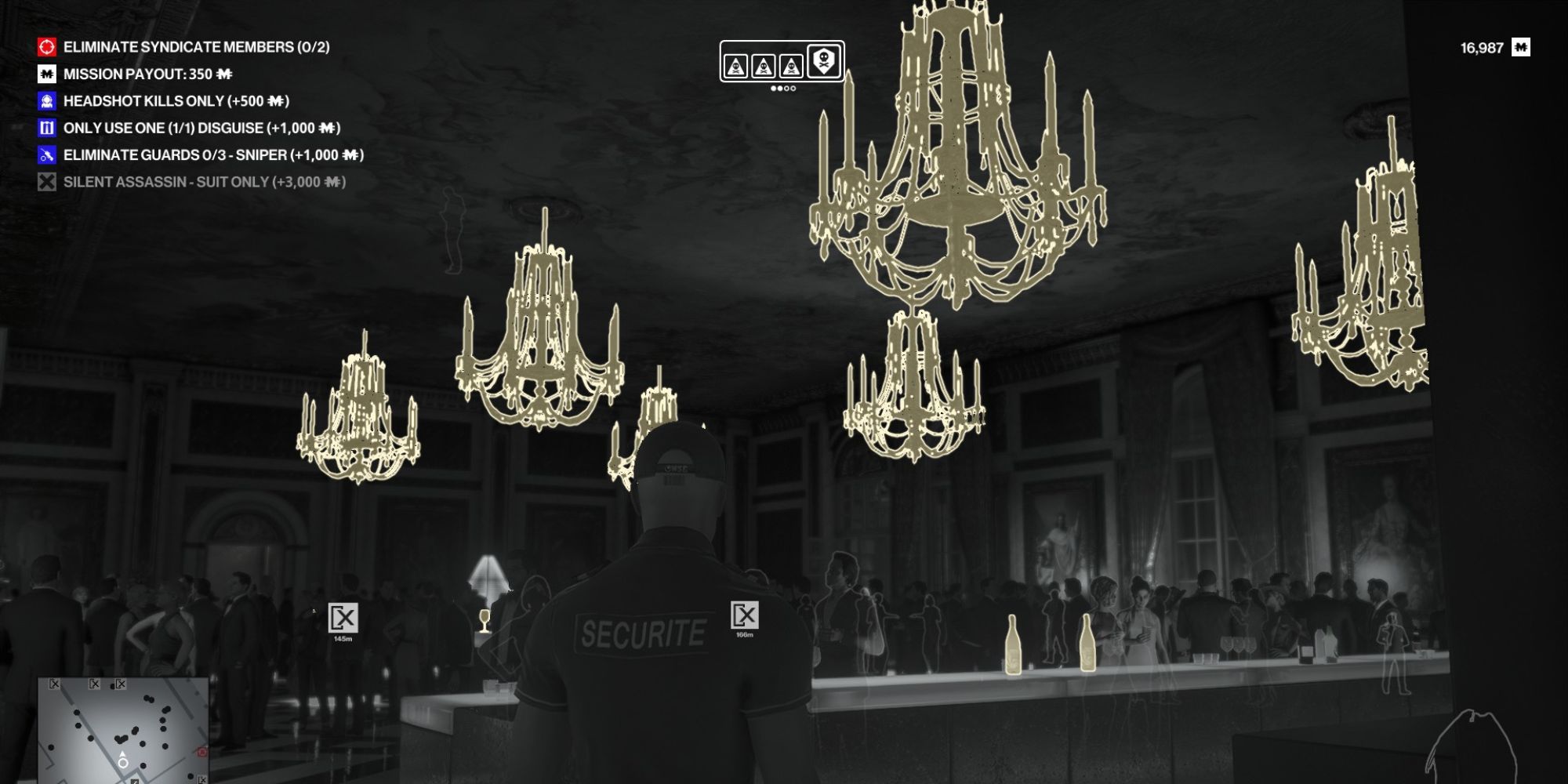 In heavily populated areas of the map, there are often situations where chandeliers can be an essential tool for taking out a target without drawing heat. Assuming you don't get seen releasing the winch, any deaths will be filed as an accident.
This can allow you to take out enemies in the heavily populated bar area or other spots around the map. This map has chandeliers all around that you can use to your advantage. If your target doesn't hang out under them, you can always throw something to get them to investigate before you release it and watch them walk right into your trap.
1
Speed Boat Escape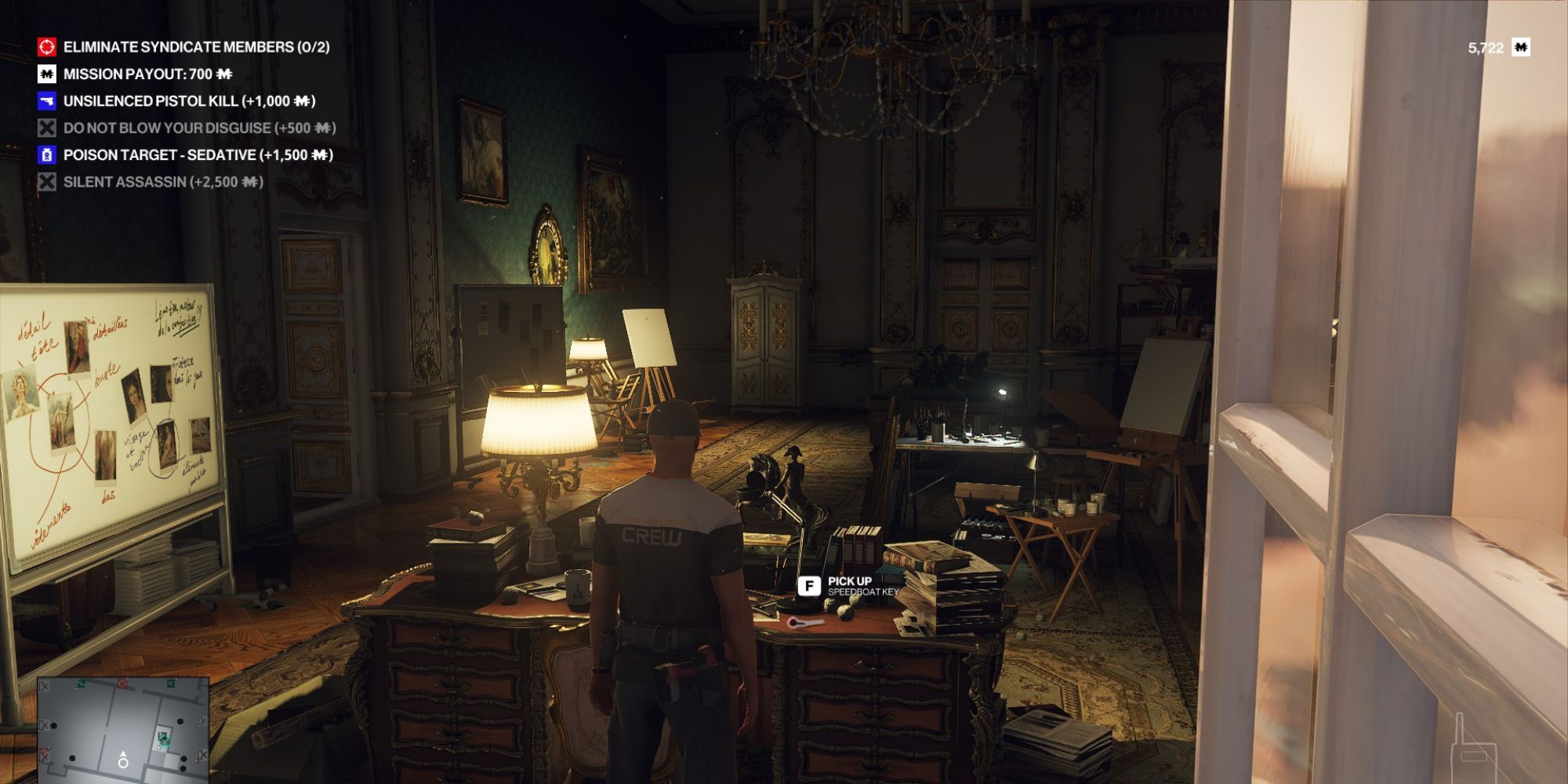 One of the few locked exits from this map is a speedboat at the westernmost end of the map. When trying to escape in a panic the closest exit is often the best so having access to as many as possible is a pretty safe idea to go for. The Speed Boat key can be found in the Museum Owner's Study on the desk.
Pick up this key to slip out in style while escaping with your life. This is just past the helicopter escape, so it works best when you can't slip past the guards by the helicopter and need an alternative in the area.
NEXT: Hitman World Of Assassination: Freelancer Tips & Tricks For Dartmoor